Bad Feelings
Another run up the hill on a fantastic sunny day and with a delicious temperature of 12 degrees Celsius, 7.7 km in total and 39 minutes spent.
I have opposite feelings, while I enjoy running I keep thinking that just 3000 kilometers far from my city a battle is being waged that can mark the destiny not only of the Ukrainians but also of all Western democratic countries.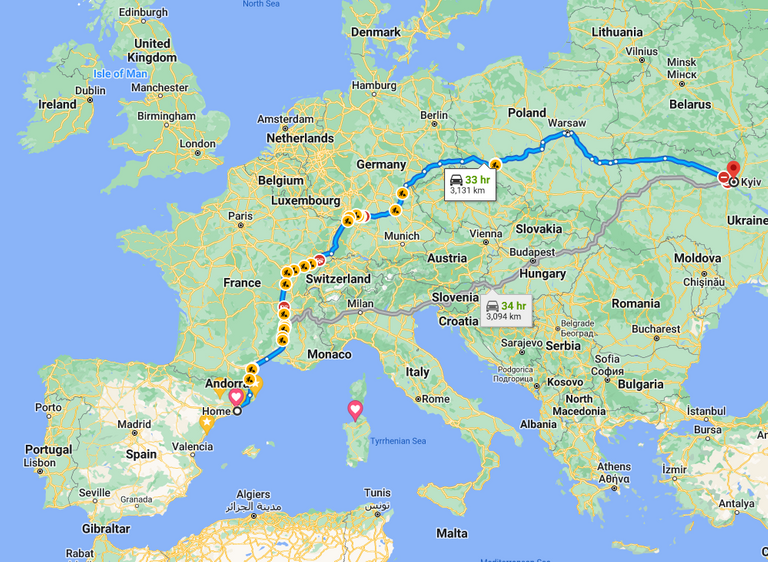 I really can't stop thinking that we, as the great European Union, should do something more than what is being done, sending humanitarian aid, food and weapons seems rather scarce... and meanwhile, new technologies let us know that a caravan of more than 60 kilometers long of Russian tanks are on their way to Kiev...
On the other hand, it seems that the Ukrainian authorities have warned of a potential nuclear risk. Not because nuclear weapons are going to be used, but because the 3 or 4 nuclear power plants operating in Ukraine may be affected by the conflict...
This is going to get more and more complicated and it will be immoral for the rest of us Europeans to escape this conflict with clean hands...
I have read somewhere that bad people do not succeed in their goals because they are bad but because the ineffectiveness of good people...
We'll see if this is not the case too.
@toofasteddie
---
---