Torrid Short Run
I just finished a 5.034km running that lasted about 0hh:29mm:20ss !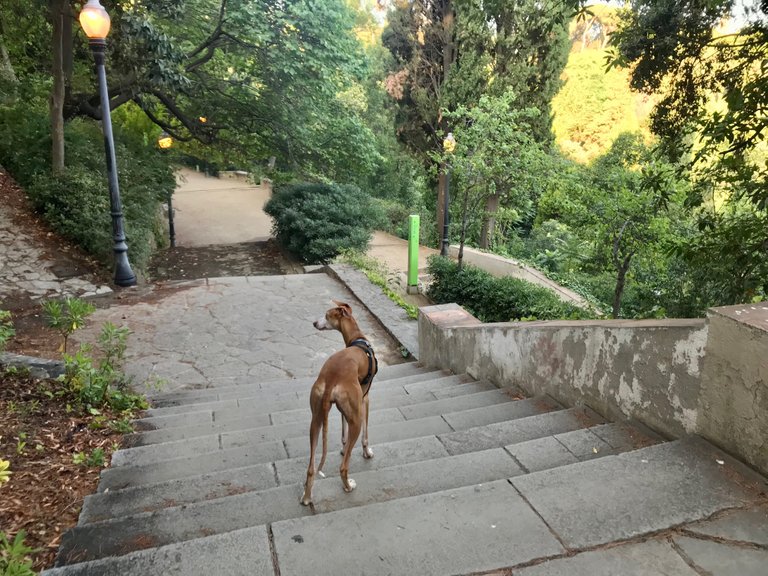 We went out very early this morning. According to the weather forecast, the temperature today would rise a lot again at noon and a torrid afternoon awaits us followed by a hot and tropical night. The normal thing for these dates in Barcelona these last years.
We started at a constant pace of 5'20"/km, sustained during the first two kms.
Then we reached the stairs area where I combine push-ups with skippings, something like a high intensity training session. Then we continued climbing a bit to enter the corridors of a botanical garden that has led us back to the bottom of the hill and from there to home.
Enzo has behaved well although he has made me a bit of a drag towards the end ... probably because we were already close to 28 degrees and this temperature is beginning to be problematic for warm-blooded dogs.
Keep on running!
@toofasteddie
Check out some detailed info at my EXHAUST page
Join me in testing out EXHAUST!
---
---