Crypto Run
I just finished a 5.65km running that lasted about 0hh:34mm:16ss !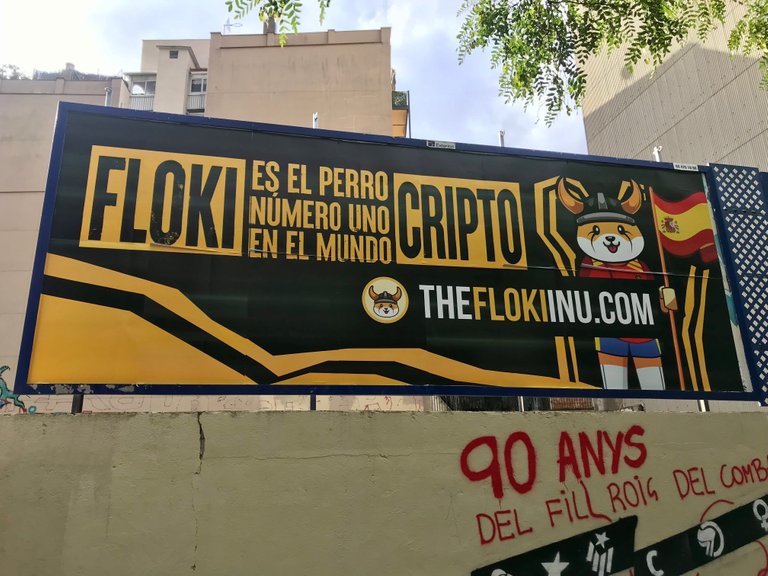 It's funny what you get to discover while you are running... We have left late, my dog ​​and I, we had not run for more than a week and I had the need to do so. My body asked me for movement, something that I have not been able to give it these last days due to work and business trip...
We have taken our usual route, towards the hill.
At kilometer 2 we have come across an advertising banner that has caught my attention even though I don't usually pay much attention to advertisements.
It is a huge advertising poster, announcing a crypto token, a copy of the multiple tokens that emerged from the original token meme, dogecoin ...
I don't know how many billboards there will be with this content but there are many, these developers, who seem to be from my country, have invested good money in advertising ...
The important thing is to see that not only BITCOIN is capable of covering some walls and walls of my city ...other more modest tokens but with great FOMO potential appear here and there...
I do not know if this means something but the trend continues targeting more crypto adoption.
By the way, the run went well, fantastic and revealing, as always.
Keep on running!
Check out some detailed info at my EXHAUST page
Join me in testing out EXHAUST!
---
---