My Actifit Report Card: September 20 2021
The Vote and a Day of Planning, Organizing and Relaxing
My Daily Adventures: -
---
Monday September 20th, 2021
---
You can find my daily actifit postings here /@trezzahn for ecency, and:
the new sportstalksocial frontpage, where I re-blogged my botanical garden posts so far:
https://www.sportstalksocial.com/@trezzahn/
and my Engrave dblog:
---
---
I awoke this morning relatively late and spent most of my morning ridding my compulsiveness of trying to figure out the silly Sportstalksocial frontpage change and the removal of all Actifit posts. Bleh. Well I put my favourite personal ones up, you can view them from the new sportstalk link above. You can find the Botanical Garden posts in no particular order.
Onward, and doing all this with my Fia World Rallycross Championship in the background, I didn't realize that three hours of racing and YouTube Video subscriptions had passed. And I haven't even eaten yet!
I hopped up -being around 11am now- and tried to water my yard before the shade from my roof moved away so as to get them their daily watering without burning them up. Thankfully I did, and quickly did my botany and hydroponics.
By noon I made some breakfast and finished my routine; ate and watched Highway Thru Hell (based in B.C - the amazing truck towing they do up the Coquahala Hwy is astonishing), then cleaned up, watered my plants and finished getting ready.
By this time it was 3pm and I did my blogging up to this point and finished up with my cryptofinances and work. Whew. Seems like a long day already, haha!
---
And so, I begin my actual day!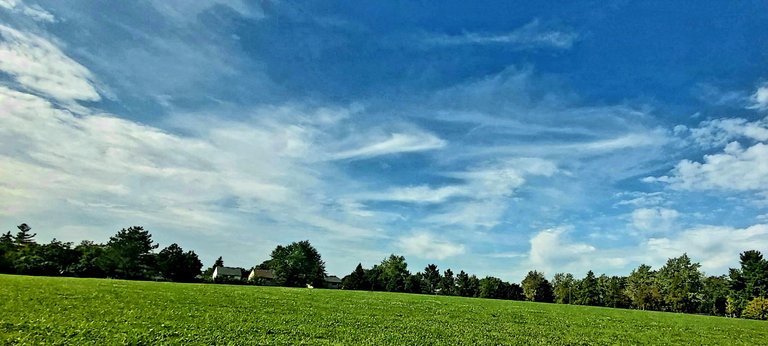 With a short walk around!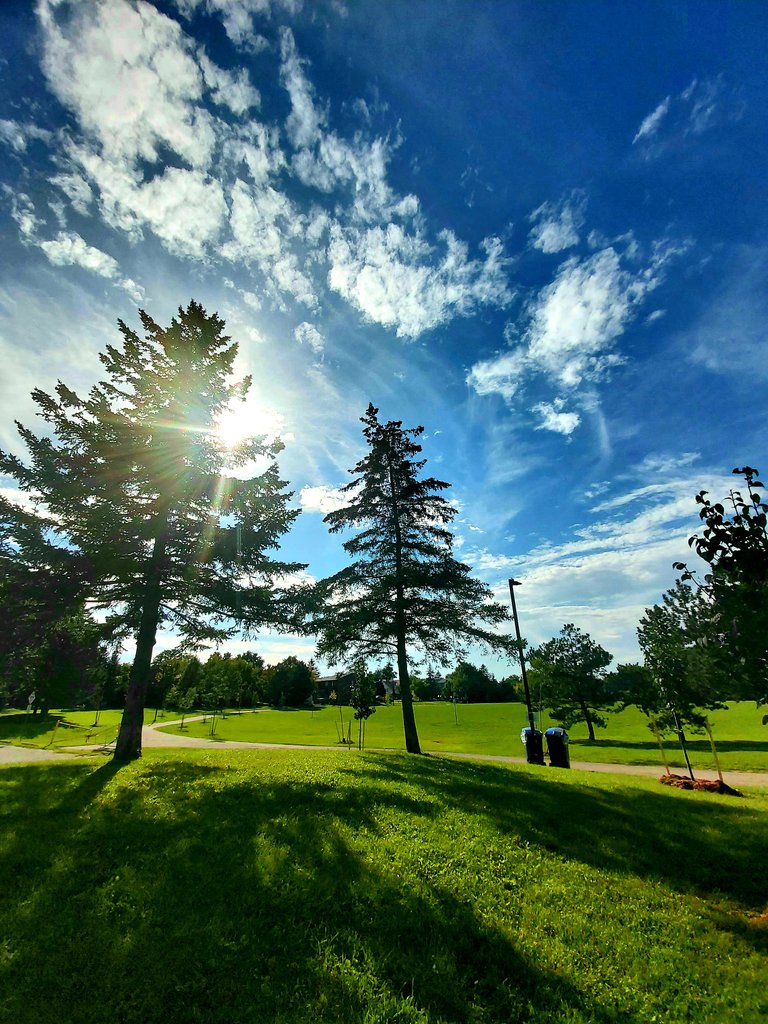 But then I remembered, ahhhh, I was to do a conservation course webinar from 4-6:30pm. Well at least I got outside for 10 minutes. Hah.
---
And so, I finished up my webinar, threw on my gear, and trekked the 40 minute walk each way to the polls! At least that way I could get some air. Goodness. I've quite literally been on my phone the whole day...
But at least the walk was nice and the air, a brisk 80°.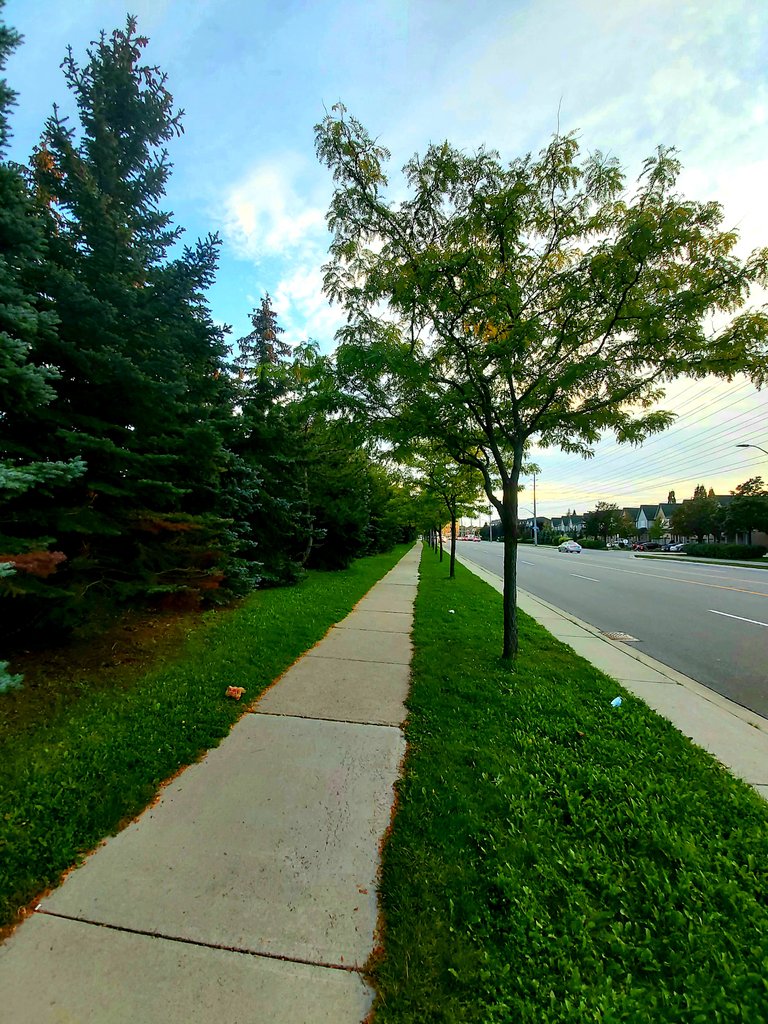 We're supposed to have 70s starting tomorrow however and the floodplain I live in is actually directly beside a spillway they expect to be overrun with water these coming days (the canal I always show in many of my posts).
Being so, I'll be sandbagging when I get back. A guaranteed 150mm in my area with up to 250mm in some areas; they all combine and flow down The Canal and the Credit River right beside me. That is quite a lot of rain to soak up over 36 hours. Not including the ridiculous infrastructure here, I'm guaranteed to be affected these coming days, yay.
Anyway though, I write this as I walk to the polls. Thinking of my decisions and what's next for Canada. Thinking of what could come next for me. I approached, gave in my voters card. It was my turn. This is it. The time to exercise my freedom. Everyone should democratically choose the way they wish to live, individualistically separate from the governing and constant eye of the higher power we call "monarchy"; this country needs a change and it needs it now.
Let us be the collectivistic society that we so highly call ourselves and show the world and each other the proper way to live our life; with true freedom and the way we want it.
---
And let it be so the ballot is cast for my freedom will not be restrained! Hoorah! It shall be interesting to watch the numbers come in. Especially in Southern Ontario and the disparity between Central-South and the Golden Horseshoe + Greater Toronto and Hamilton Area; and then there's the even crazier disparity going on between Ontario as a whole, the prairies namely Alberta, and the east namely Quebec. This will be an insanely close election I think...
Snapping this walking back, I found just being outside and taking in my environment so peaceful after this long day.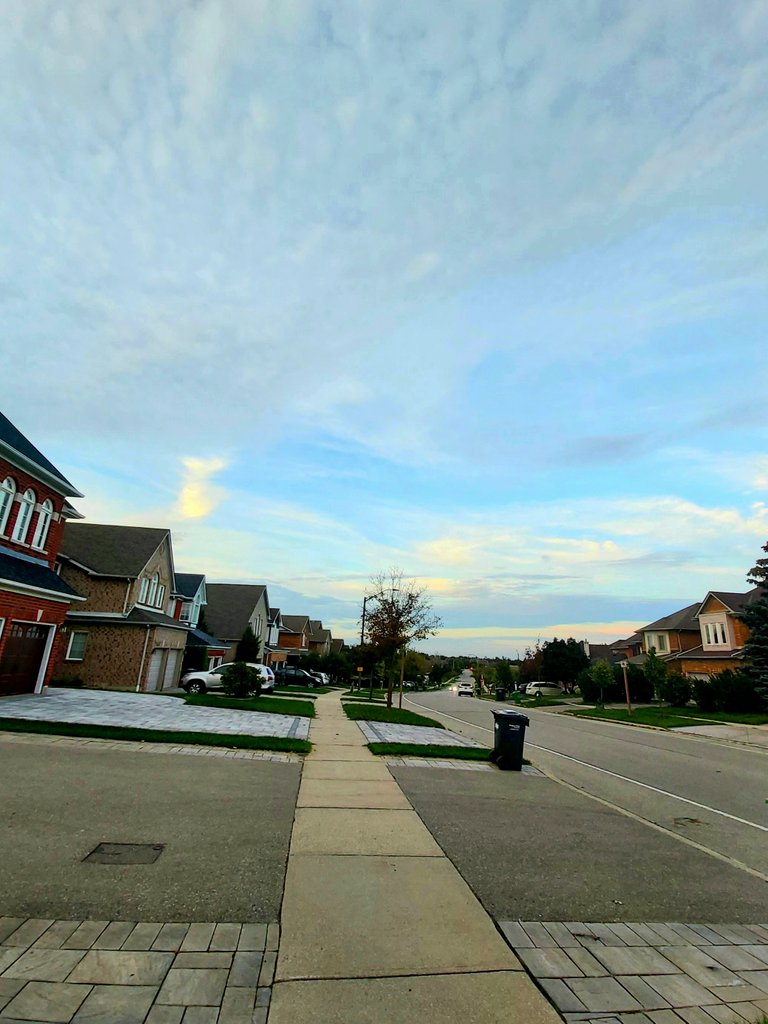 I arrived home shortly after a nice suburban walk. I'm tired. It is now 8:15pm. Think it will be an early night for me tonight. Maybe I'll go on an adventure tomorrow if I get up early, who knows :)
---
For now, cheers to another good day and to tomorrows fellow ActiFitters!🍻
---
Check out some of my other stuff!
https://ecency.com/@trezzahn/blog
---
#hive #steem #steemit #actifit #blogging #ecency #walking #hiking #trails #outdoors #views #plants #trees #nature #enjoyment #photography #parkopoly #sportstalk #sportstalksocial #life #vote #canadavote
This report was published via Actifit app (Android | iOS). Check out the original version here on actifit.io




13944

Aerobics, Chasing Pokemons, Daily Activity, Gardening, House Chores, Photowalking, Walking, Yard Work
---
---