Fry Spinach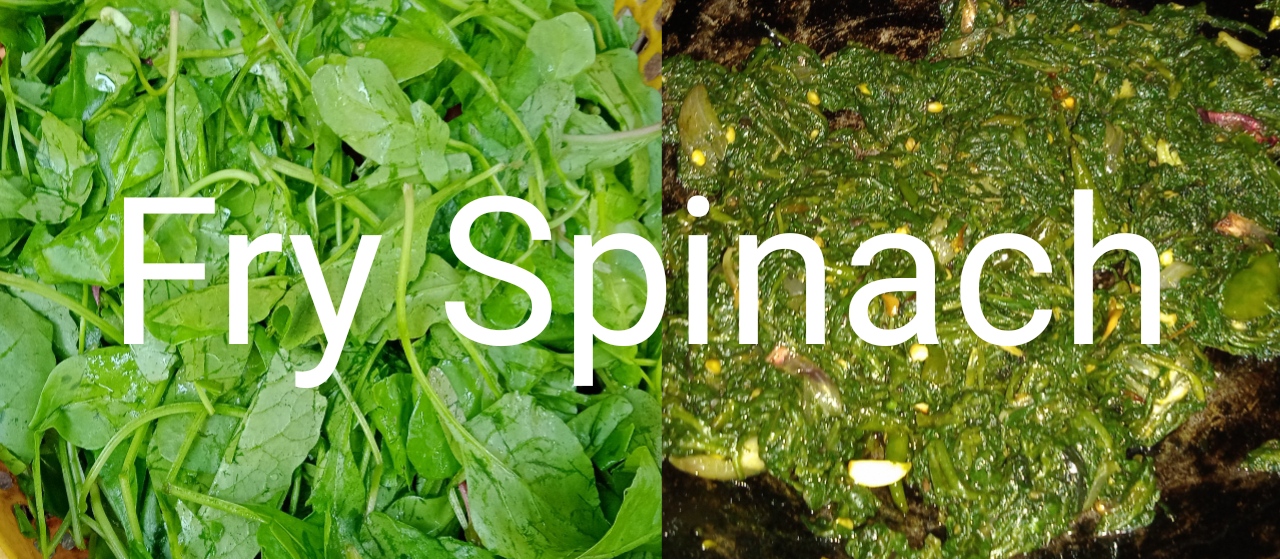 Hello friends,
Assalamu Alaikum, how are you all? Hope everybody on this site also had a great day. I am also much better inshallah.
Today I am back with a new recipe for spinach frying. I hope you like it.
Spinach is a very nutritious vegetable. It's one of the most popular winter vegetables. Spinach is rich in iron and vitamin A. What are the benefits of eating spinach for diabetics. Spinach also helps to increase immunity to various diseases.
So let's see how I fried spinach.
Here are the ingredients for frying spinach-
Spinach, chopped onion, chopped green chillies, crushed garlic, salt, turmeric powder and soybean oil etc.
How to fry-
At first I cut off the roots of spinach. Here I have taken very small sized spinach. This time I washed them well with clean water. Since I have taken small sized spinach here, there is no need to cut them into small pieces.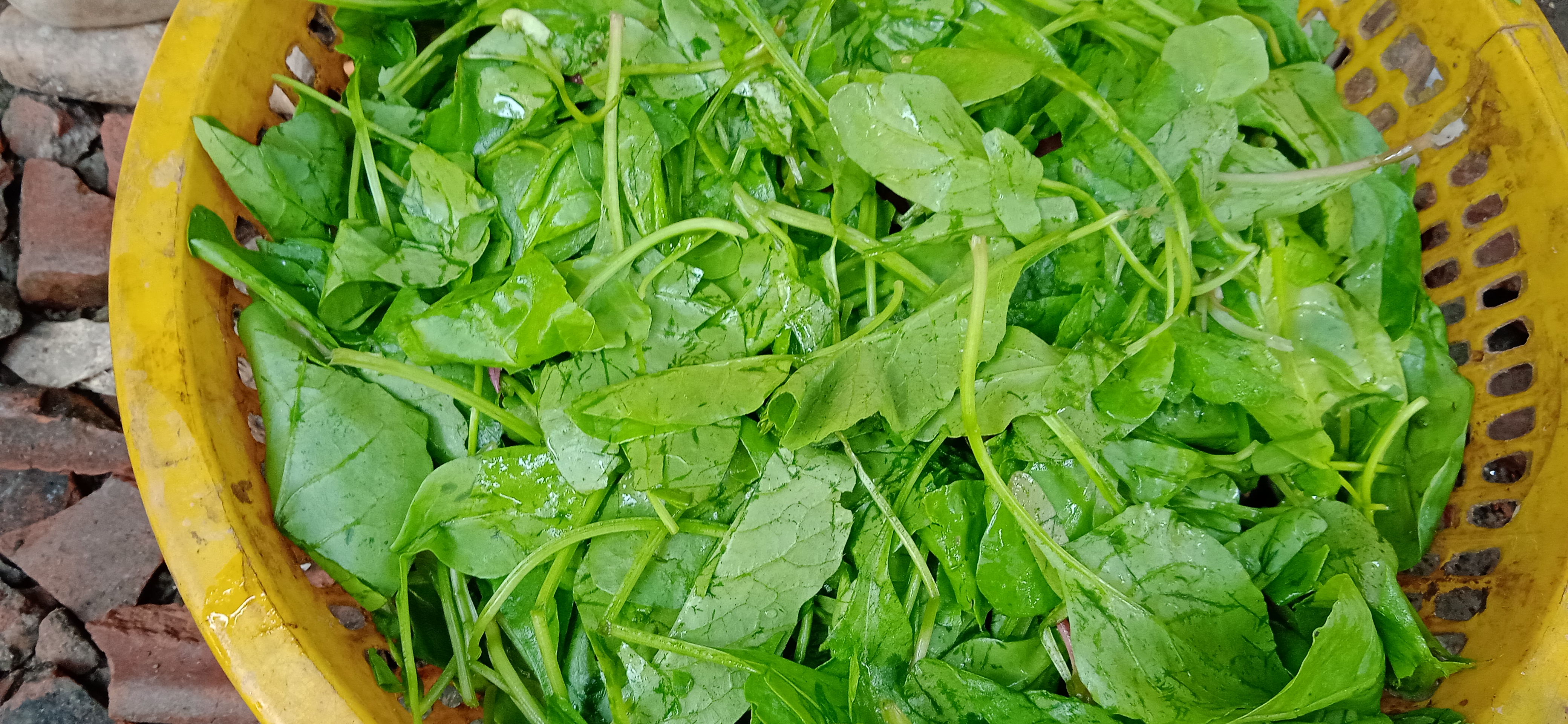 This time I put a ring in the oven and put spinach in the pan and sliced ​​the raw chilli inside it. Now I will cover it with a lid and light it for a while.
After burning for a while, the spinach has come down a lot. See how much water came out of the spinach but I did not give any water to the spinach and a long time ago I washed the spinach. Even then how much water has come out. This time I mixed it with salt and turmeric powder. I will fry it again for a while until the water of spinach dries up. The water of spinach has dried up and from now on I have taken it down.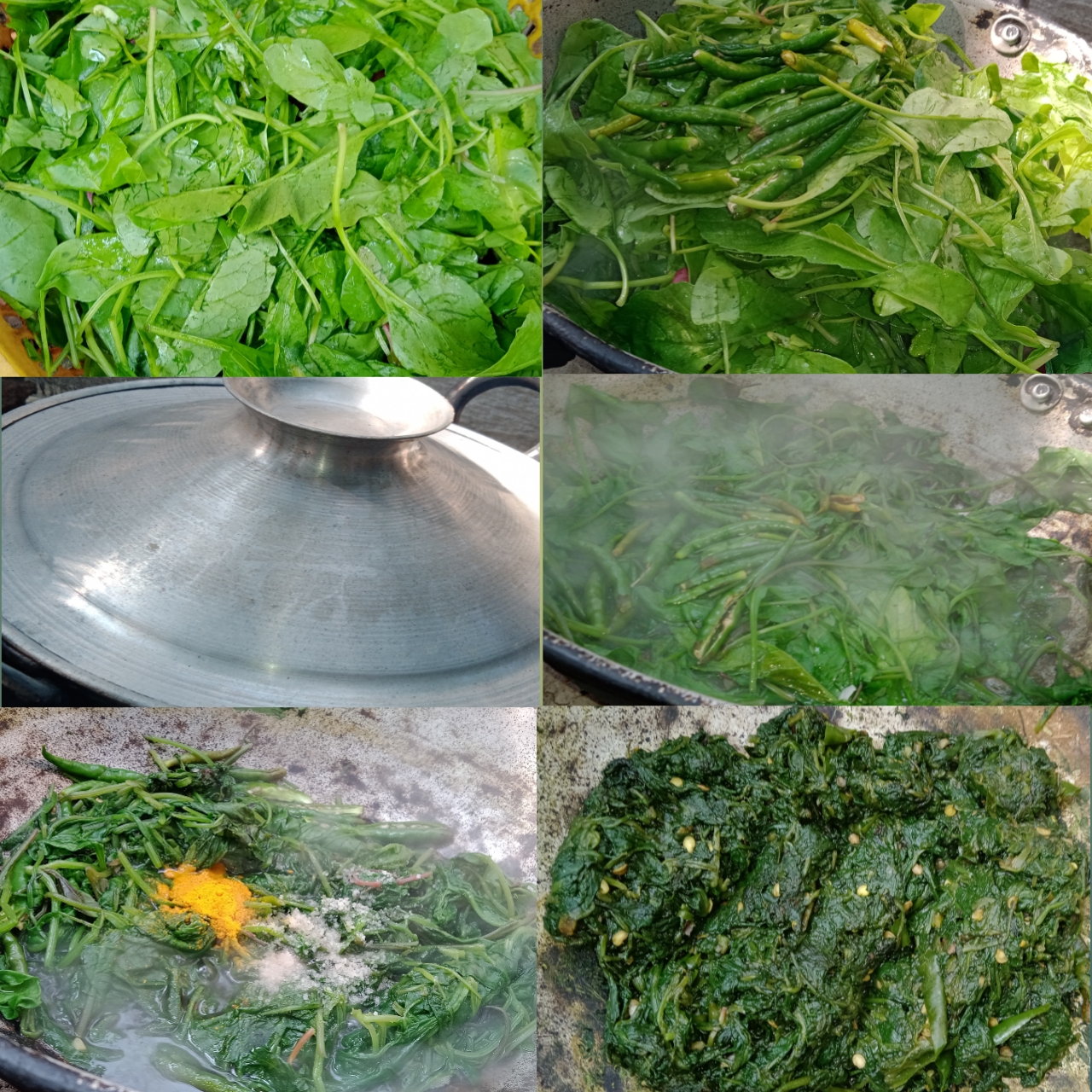 This time again I put a ring in the oven and put the same amount of oil in the pan. When the oil is hot, I put onion paste and crushed garlic in it. Now I will fry onion and garlic in red. When it is fried reddish, I put the spinach that has been stirred in it before. This time I will fry the spinach by stirring it well in oil. In this way, if it is stirred and fried for a while, spinach will be fried. So I have made spinach fry very easily. This time I took it down from the stove.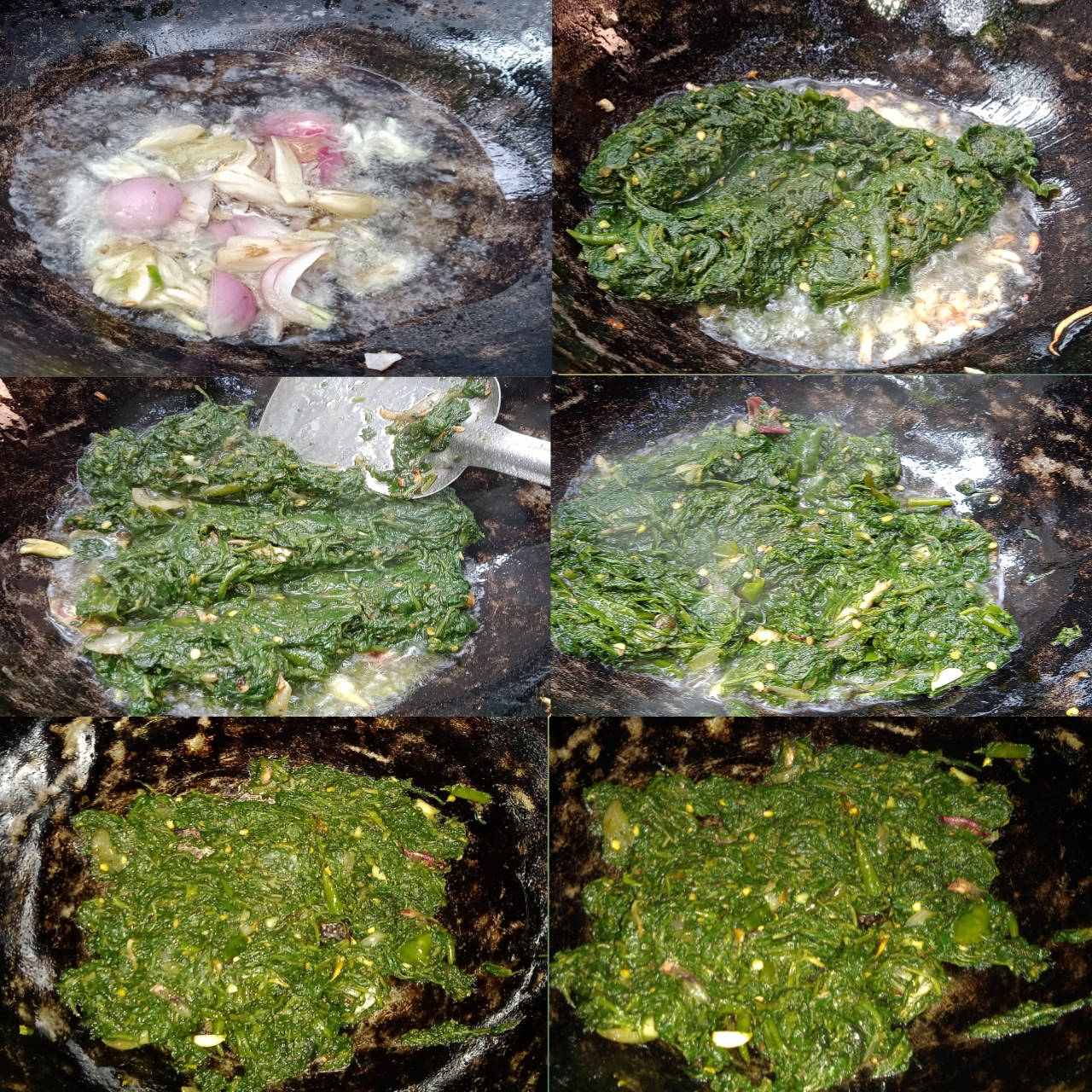 So friends, so far today. I hope you like my recipe today. Many many thanks to everyone. I pray to the Creator that everyone stays well and stays healthy.
God bless you.
---
---