MY REVIEW FROM GAME WEEK 1 AND MY TEAM FOR GAME WEEK 2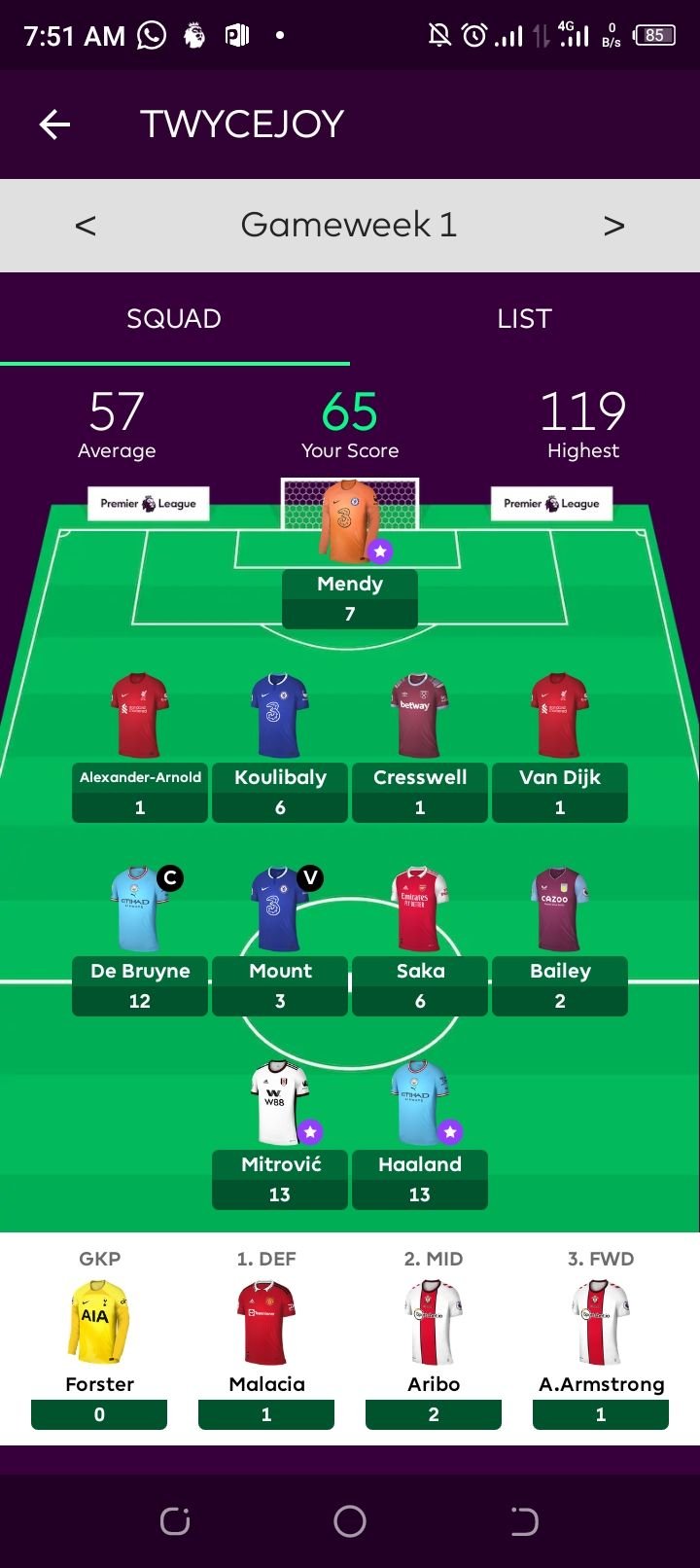 The English premier league season is back again and started last week with different amazing results from the matches. As a sports lover especially football and a Chelsea fan, I really want to give more of time to the premier league fantasy and last week I brought in some players but I could only get 65 point from the week1 games. Arnold, Van Dijk was one of the worst from my team from last week with just a point as Liverpool came from behind to draw against the new promotion side Fulham. Mitrovic was one of the players that really boost my point after scored a sublime goal against the red. Cresswell from Westham United was also on his best against Manchester City But De Bruyne and Haaland are also promising earning me 25points between them. And another notable player is Chelsea goal keeper Mendy who kept a clean sheet, and Koulibaly was also the rock at the back.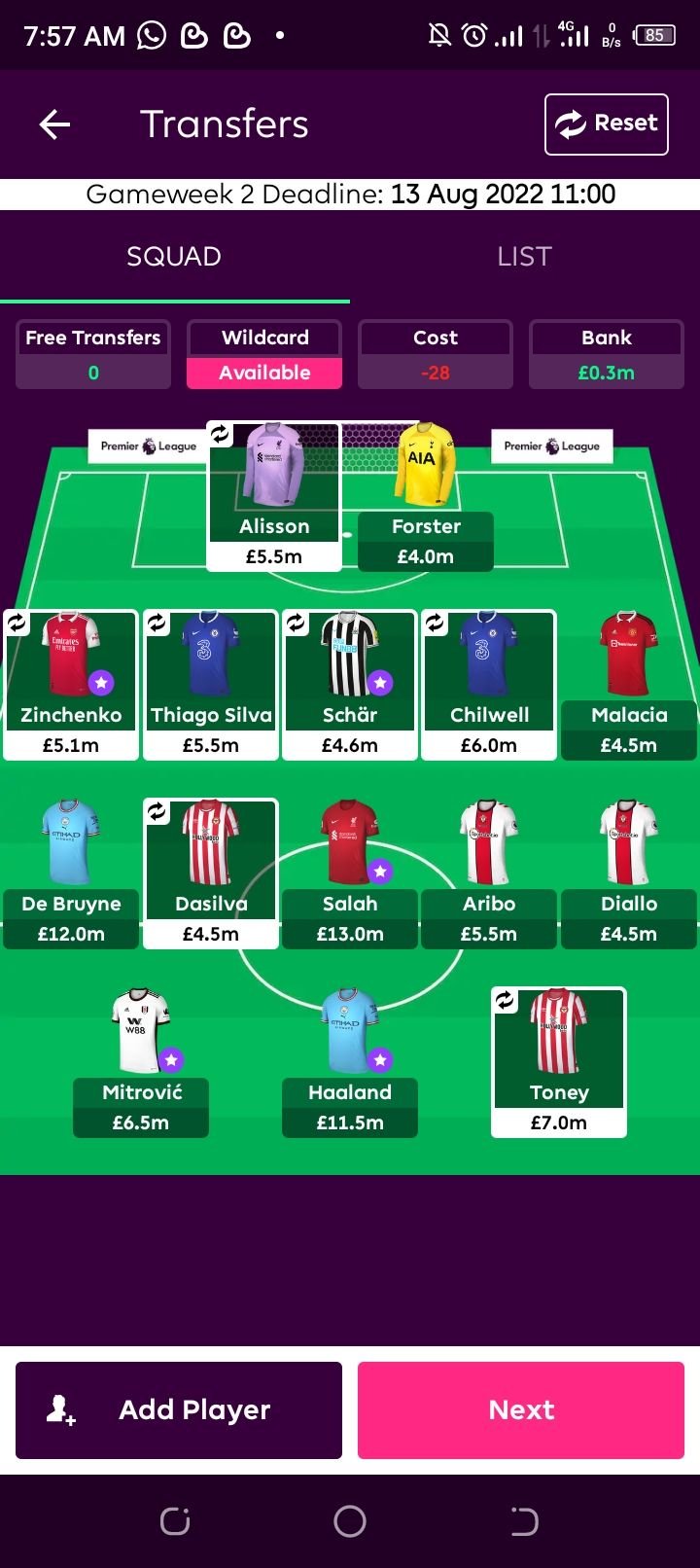 But this game week2, I decide to make some changes to my players. And here is my starting eleven players.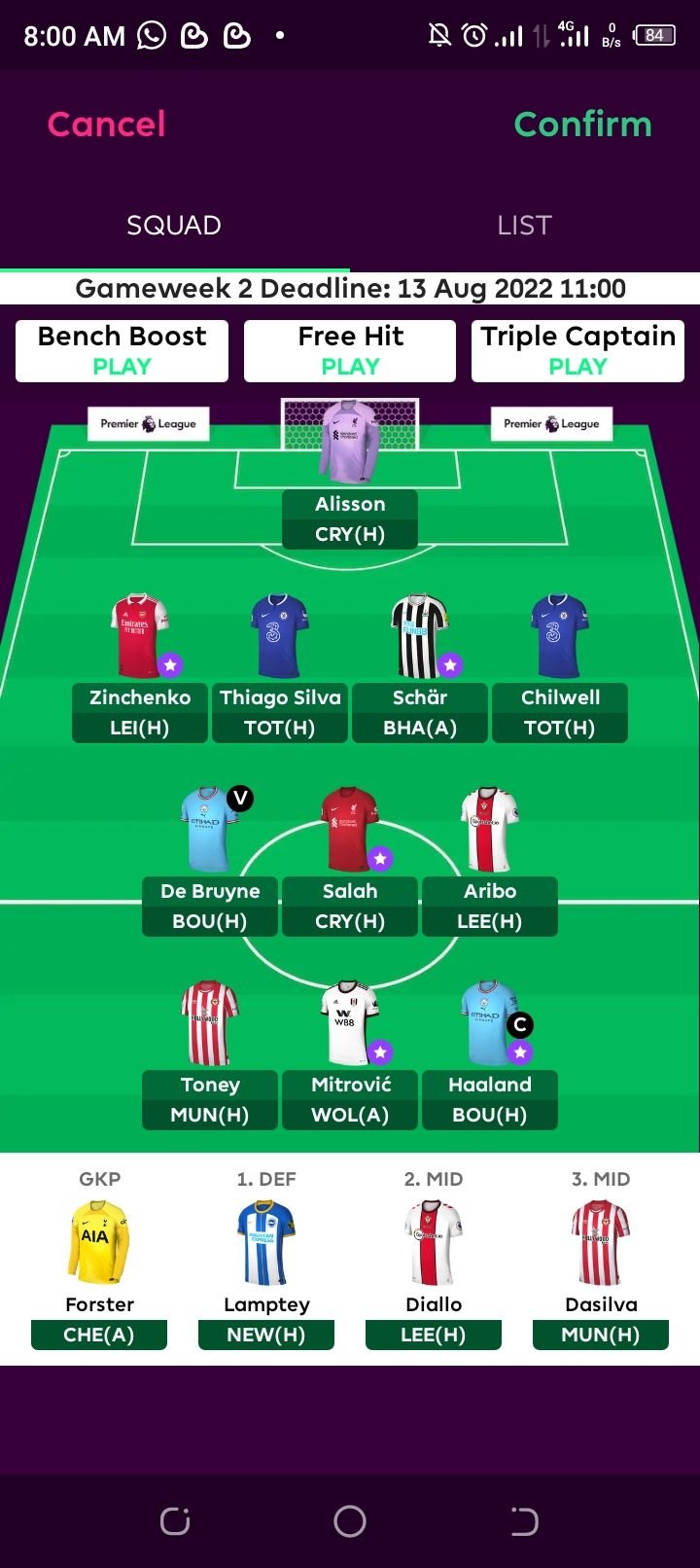 This week, I prefer Alisson in between the stick ahead of Mendy as Liverpool face Crystal Palace which I think will be a easy win for them.
Zinchecko, Thiago Silva, Schar and Ben Chilwell are my preferable back four as they all make a statement in their first opening game of the season.
De Bruyne retain his position in the midfield after his sublime performance from the first week and I brought in Sallah as I realized he has been a consistent player to include in my team with Joe Aribo completing the three players in the midfield.
I just make a little change to my attack with Haaland and Mitrovic retaining their position and I brought in Ivan Toney from Brentford to complete the attack.
I hope to see my team accumulate more points this week, but let's wait and see how things pan out.
Thanks for visiting my blog and have a wonderful day
I really appreciate your upvote and support
@twicejoy cares ♥️♥️♥️
---
---