Unveiling Our New Jersey At My Local Football Team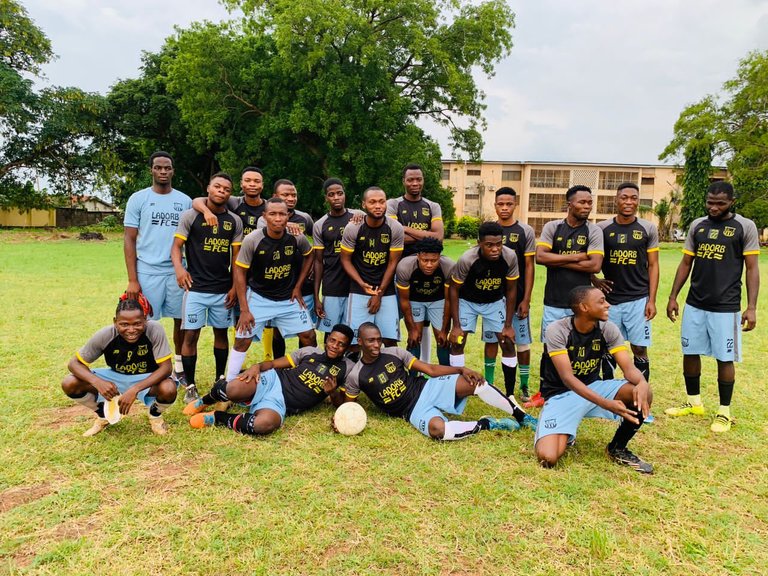 This picture was taken using my team mate iphone camera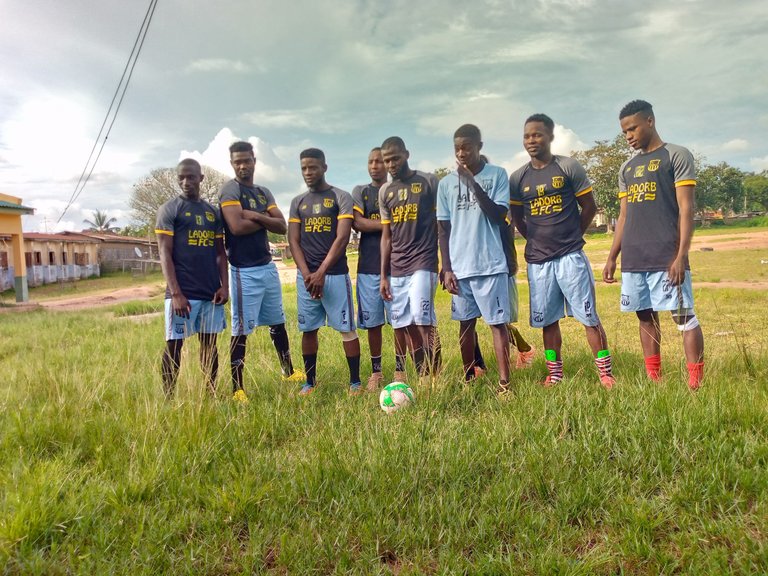 Hello everyone,
It is another beautiful day and Saturday is one of the day I love during the weekend especially for the sport activities, and most especially football game.
Today I decide to share with you guys about the new update concerning my local football team. Thou I haven't been sharing any post about my local football team for a while now, but today I want to share with you the new progress of my football team.
The name of my local football team in my area is "LADORB FC" and this team has been existing for quite a while now but I must confess that it is not an easy task being a local footballer or local football team in Nigeria due to lack of support and amenities but despite all that the love of sports bringing us together for many years now.
Despite us facing many challenges to keep moving the team forward and most especially as the economy of the country is in shambles presently. But still yet, we managed to task ourselves among the players and to buy new jerseys and unveiled it some days ago.
This act really bring a great bond to the team as we once again shows the world what the power of sports can be. Thou, this is just the beginning of good things to come because I believe that we will do anything to keep the team together with "One Love ♥️" as it is our slogan.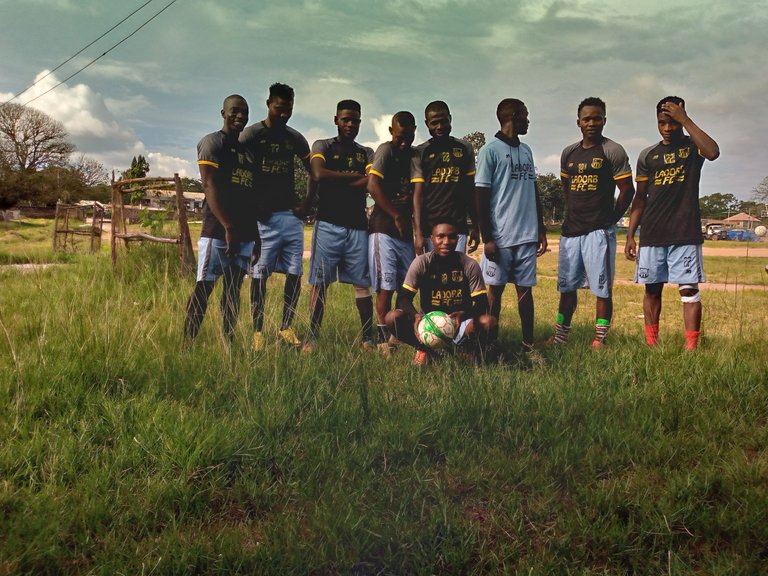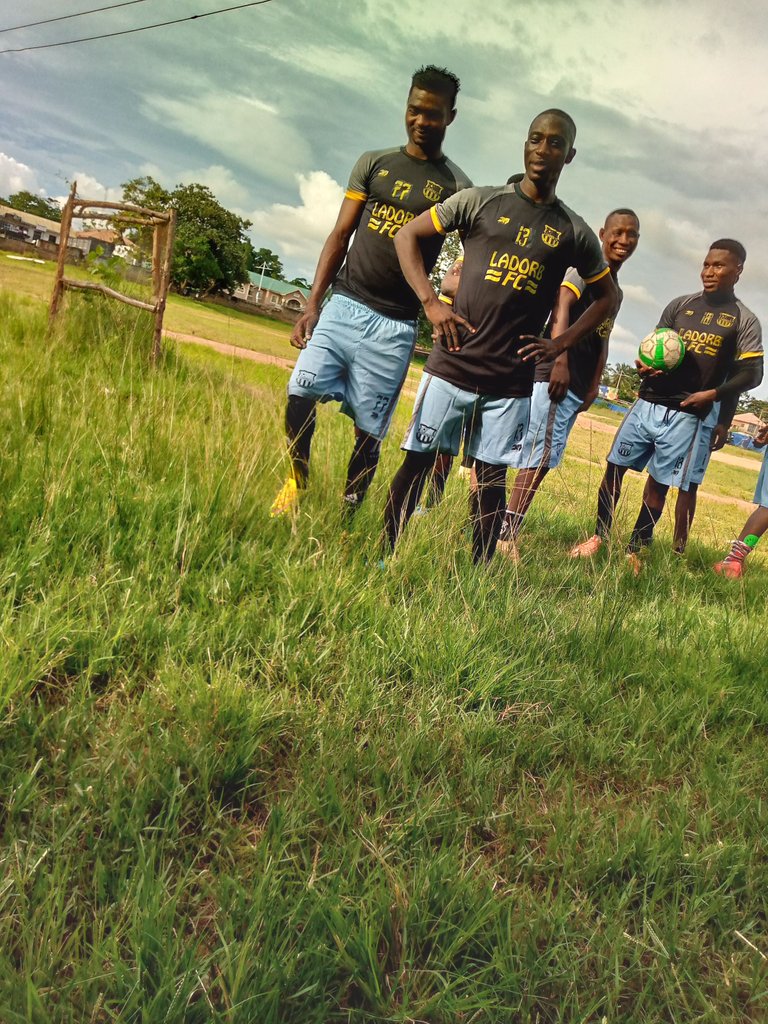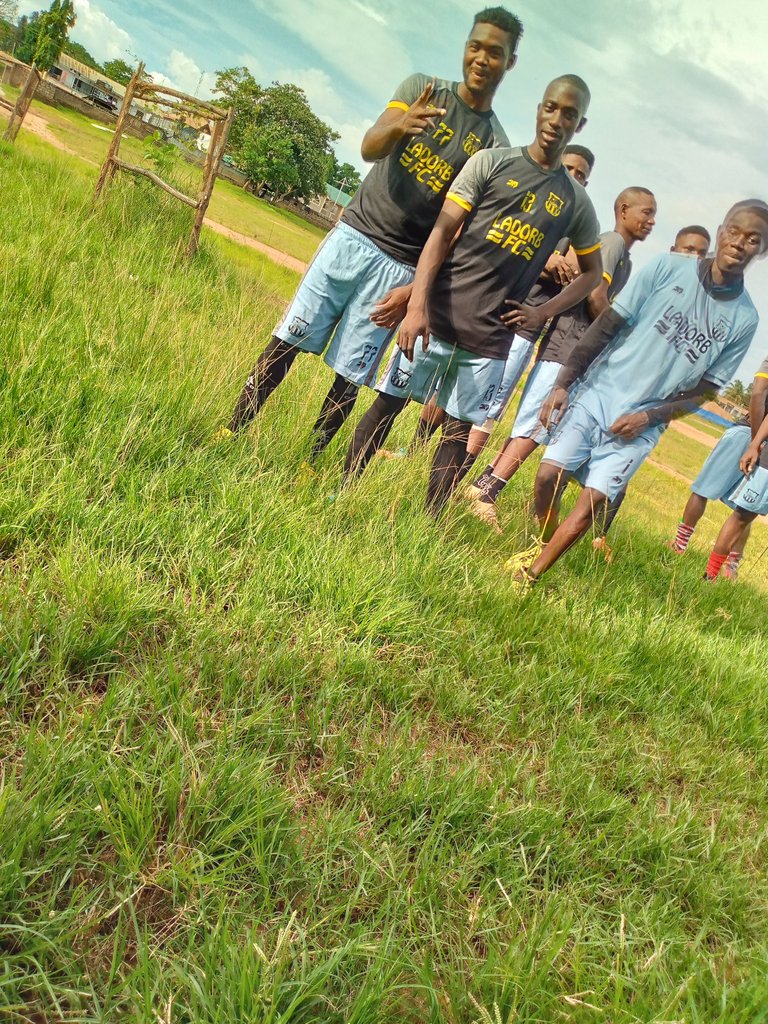 The jersey unveiling is amazing and I can see that this makes all the players together with the staff happy.
There is ongoing local competition in my area and we will use this jersey for the first time in the quarter final of the competition tomorrow and I hope victory be ours.
Thanks for visiting my blog and have a wonderful day
I really appreciate your upvote and support
@twicejoy cares ♥️♥️♥️
---
---