Are those fan tokens on Binance really worth anything?
I have been writing some articles about the Lazio Fan token which had its launchpad event on Binance a week ago. The tokens were sold at $1 per piece, and as it was released, it was stuck around $20 per token for a day, before the price dropped to somewhere around $15 per token. To be honest, I sold everything at once. I am not a fan of Lazio, nor did I have much faith in the token itself.
But, are such fan tokens really worth holding? Or is it just to make money out of nothing?
The Lazio fan token (and other fan tokens)
So, Binance has launched the Lazio Fan Token, and at once, they have given the token holders the chance to vote related to three different questions that deals with Lazio.
The look of the Lazio Jersey
The music that is to be played during warm-up.
The title of the Lazio website (shown in the title bar).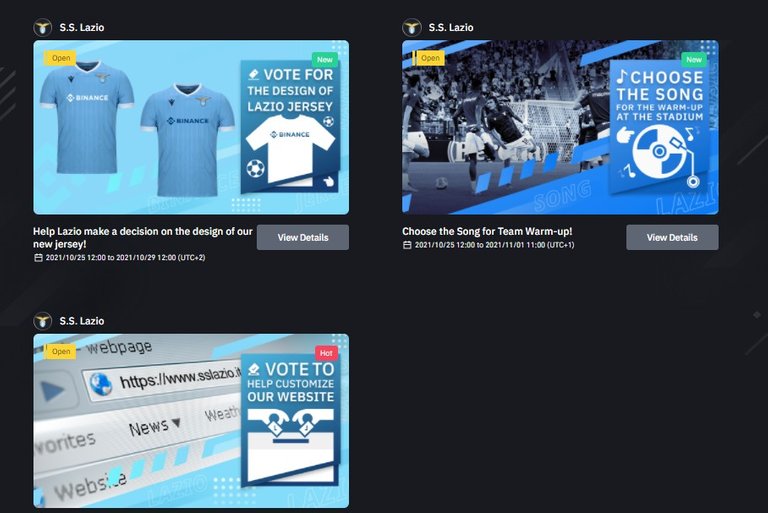 Now the question is... are these questions that makes it worth spending $1000s at? Would you consider it worth the money to put a vote on whether they should play Lady Gage or Michael Jackson during the warm up for Lazio (or whatever tunes they can choose from)?
Somehow, I feel like this is a little bit unnecessary, but still - if you are a hardcore Lazio fan, you might find it cool!
I have sold my tokens... what about you?
---
---