Guess the result of Manchester City vs Leicester City and win 2 HBD
I did this a couple of weeks ago, and I thought it was about time once again. In the midst of Christmas, the people of England are flocking to their TV screens in order to stream Premier League football and the players have already forgotten about eating turkey and candy, because from December 26th, they are already busy playing again... with some exceptions, as COVID is causing a lot of trouble for several teams.
But, on December 26th, Manchester City will play against Leicester City and I thought it would be cool to give you all a chance to win 2HBD. What do you need to do for this to happen?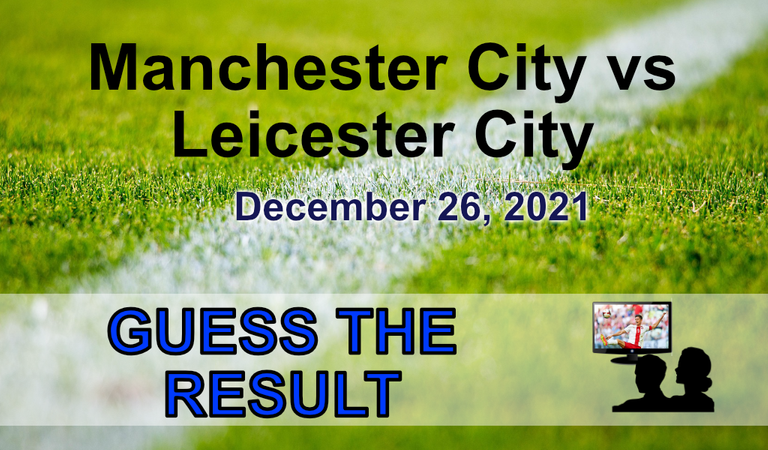 Guess the correct result and win 2 HBD
If you want to win the 2 HBD, all you need is to write a comment below and guess the correct result of the match. If you do, I will send you the 2 HBD to your account afterward. That is it. If you even write a comment and tell me why you believe that will be the result, I will give you a little upvote to cheer you up, even if your result guess ends up being wrong!
Personally, I have a hard time seeing Leicester City cause trouble for Manchester City, so I personally guess it will end with 4-1 or 3-0, but that might be totally wrong. I know Leicester has caused trouble for many teams earlier.
WRITE A COMMENT AND SHARE YOUR GUESS
I wish you all a Merry Christmas and I hope you will enjoy it with good family, with family, and maybe with some soccer streaming as well!
---
---