Guess the result of Manchester United - Atalanta and win 3 Hive!
Manchester United lost their opening match in the Champions League against Young Boys after a dreadful match in which it looked like they gave it all up after the red for Wan Bissaka in the 35th minute of the match.
Their second match was played against Villarreal, and after a Ronaldo goal in the 94th minute, they managed to bring home all three points, without impressing!
Since then they have played some lousy Premier League matches, and we can easily see that things are not running smoothly for the Red Devils. And to be honest, they were lucky to grab the three points against Villarreal as well. And looking at the results of Atalanta, I do not believe this will be any easier than the match against Villareal... rather the opposite!
So, what will happen as Atalanta comes to Old Trafford to play against one of the best squads in Europe (at least on the paper)? I would love to hear your thoughts!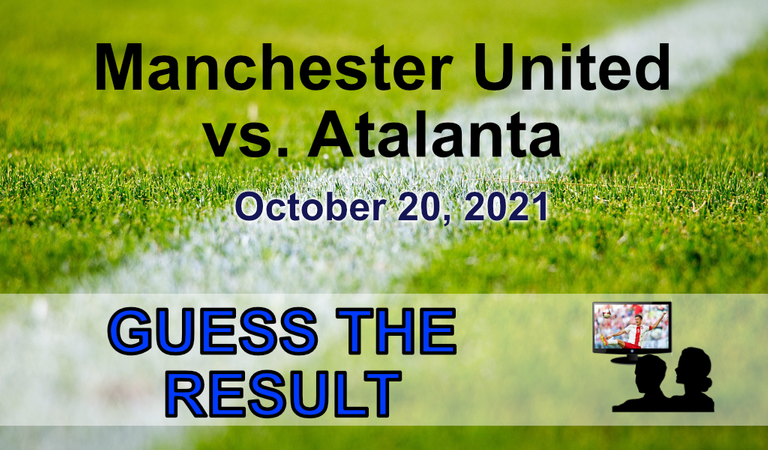 Guess the score and win 3 HIVE
I have done such competitions before, and it is actually quite amusing. If you want to take part, simply write a comment below and make a guess for the end-result of the match between Manchester United and Atalanta. If you guess the right score, I will send you 3 HIVE as a reward after the match. If you don't win, you have still had some fun and written a little comment on the Hive blockchain.
If you even add some reasoning for why you believe the end score will be what you believe, I will give you a tiny upvote, even if your guess isn't right at all!
So, write a comment and let me know what you expect from the match! If you want to stream it live online, you can find instructions on how it can be done in the following article!
---
---