Messi finally scored - and, guess the result of tonight's match between Juventus and Chelsea!
I was really happy to see that Lionel Messi finally scored a goal for PSG yesterday. And I have to say, it was a typical Messi goal! I enjoyed the match as well, and I have got to say that Manchester City could easily have grabbed a point, but when Messi finally scored, the match was doomed and the three points stayed in Paris. It was also good to see Donnarumma finally play for PSG. Now the question remains - what will happen to Keylor Navas? He is way too good as a keeper to sit on the sideline in Paris and watch Donnarumma play.
The most surprising result yesterday was the loss of Real Madrid, and I was honestly surprised that RB Salzburg lost against Club Brugge (in Germany). I guess the Red Bulls are lacking power, they are living some sort of bear market these days!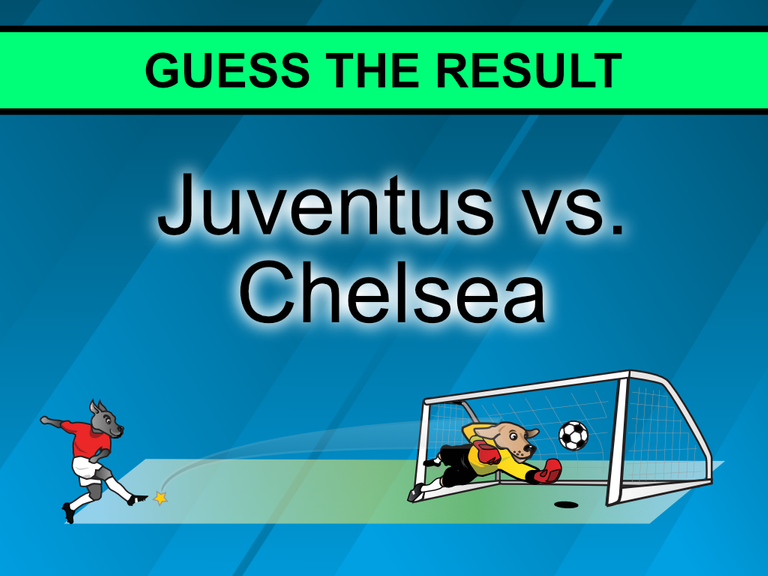 Liverpool impressed me a lot by winning 5-1 against Porto, and Borussia Dortmund got a victory against Sporting, but they didn't impress. Erling Haaland was out with an injury, and that also seemed to cause some trouble for the team (just like it did last weekend when they lost in the Bundesliga).
But, let us forget about yesterday and live in the present. Tonight we have some great matches coming up, and the highlight is the match between Juventus and Chelsea.
Guess the result of Juventus vs Chelsea and win 3 HIVE!
I want to repeat my little action from yesterday and give you all a chance to win 3 Hive if you guess the correct end result of the match tonight between the two teams. For a minute yesterday, I feared that I would turn poor and have to send away all my liquid Hive tokens, but as the match ended with a 2-0 victory for PSG, there were none who had guessed the correct result. As a result, I will keep the challenge up today, and maybe someone will guess the correct result today!
Write a comment below and share what you believe the end result will be. The comment has to be placed latest at 21.00 local time (before the match starts) for it to be valid.
So, what do you think? Will Juventus win? Or will Chelsea quickly get back up and get revenge after their poor match against Manchester City last weekend?
---
---