Move-To-Earn - What about Sweatcoin?
Have you heard of Sweatcoin? One week ago, I hadn't. But, then I suddenly started to read more about STEPN and I also followed the tag #STEPN on Twitter. And do you know who took advantage of that? Sweatcoin!
Lots of people shared their Sweatcoin links (which gives them a bonus of 5 SWEAT tokens) on Twitter, and these are frequently tagged with STEPN, in order to reach people from the STEPN community and share the word about Sweatcoin.
Now that doesn't have to be a bad move, and it isn't a coincidence that so many people on Twitter use the tag #bitcoin on posts that has nothing to do with Bitcoin at all, and in the same way, they use tags such as #ethereum and #crypto as well, simply to reach a wider audience.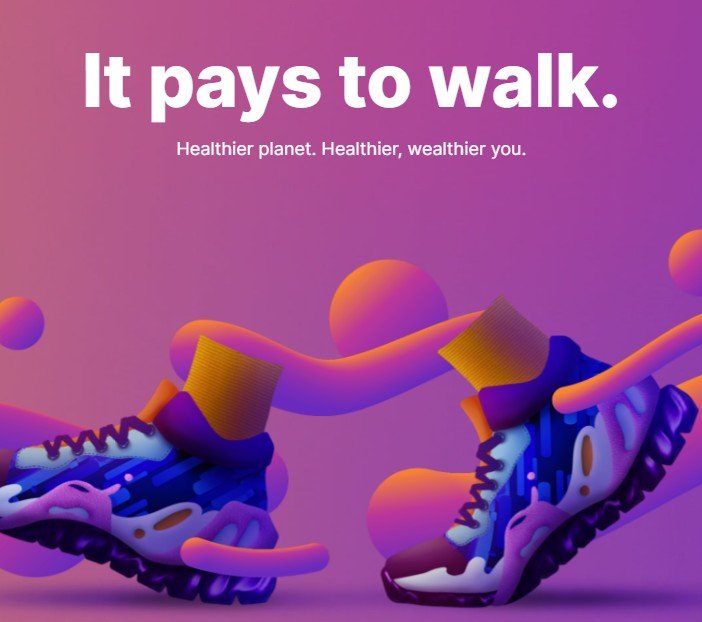 But, what is Sweatcoin all about?
Sweatcoin is a move-to-earn project that really hasn't launched yet. They have an application that is supposed to have topped the download lists on Google Play in lots and lots of countries due to its popularity. That sounds a bit like a slogan to me and might not resemble truth, but if it does, then that is very cool for the sake of the project.
When you have downloaded Sweatcoin you need to give the app permission to access your step counter, and your health monitor, and to run in the background all day long. With these permissions given, Sweatcoin will count your steps and give you rewards every single day.
The only problem is that the project hasn't officially launched on the NEAR blockchain yet. The TGE will be later this summer and then all rewarded SWEAT tokens that you acquire now will turn into real SWEAT tokens on the NEAR blockchain. In other words, right now you are doing something like pre-mining when you use the Sweatcoin application.
-> You can learn more about Sweatcoin here
Whether or not this will be a success is still unknown. But, I do know that millions have already downloaded the application, meaning that it has a big userbase already. So, if they actually manage to make all these people use the application, this is already a success. Of course, if the users can use the application for free, then there will be no money flowing in from the users. This again will make it hard to keep a decent price for the SWEAT token later as people, in general, will only want to take a profit. This will for sure be one of the challenges for the project.
What do you think? You can find the Sweatcoin website at https://www.sweatco.in/
---
---