Newcastle United vs Manchester United - Guess the result and win 2 HBD
Yesterday was a quite crazy day in the Premier League and I had a little competition here on Hive in which people could guess the result of the match between Manchester City and Leicester City. Well, I actually received quite some guesses, but it is no secret that nobody was able to guess that the match would end with a 6-3 win for Manchester City. That is just crazy!
But, I thought I'd give it a try again today. I have a feeling that we might get a crazy result once again, but this might also turn into a boring 0-0 match. But, just like Arsenal won 5-0 against Norwich yesterday, this might also turn into a match with lots of goals. Manchester United is doing better after Solskjaer left, but will they be able to continue today? Will they get back in shape and turn into one of the best teams in the Premier League?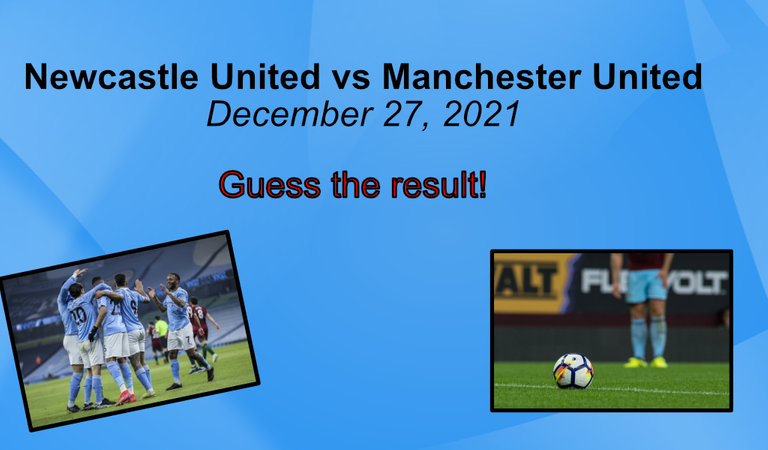 Guess the result and win 2 HBD
Just like other times, all you have to do is to write a comment and guess the correct result of the match. If you guess the correct result, I will transfer 2 HBD to you after the match. If you guess the wrong result, you have still had fun. If you write a comment also containing information about why you believe your guess will be the outcome of the match (and explain it with a few sentences) I will give you a little upvote in addition to say thank you for explaining!
Write a comment right now and let me now!
Thank you to everyone for joining and look forward to hearing your thoughts and your guesses!
---
---