Rabona: How to make a CLUB successful and Profitable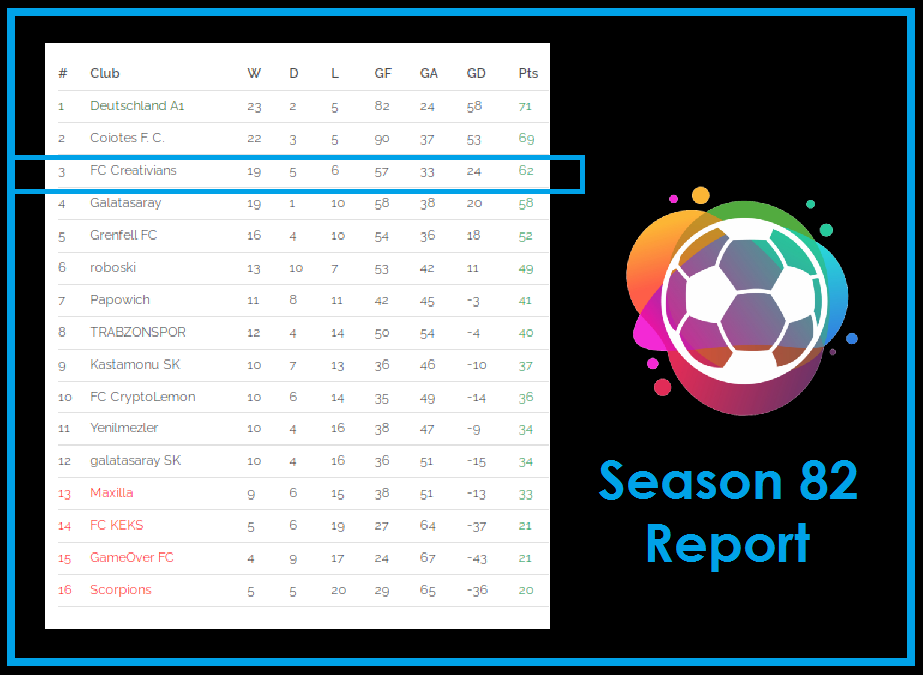 At the end of Season 82, my team, FC Creativians succeeded playing 2460 matches out of which 1276 has been won. It's been a beautiful journey so far full of fun, suspense, and rewards.
Earning over 1 Billion RBN tokens net rewards over the last 82 seasons has never been an easy. I can say, I've been able to manage my team to a profitable level and staying healthily on League 2 for about 80% of the seasons.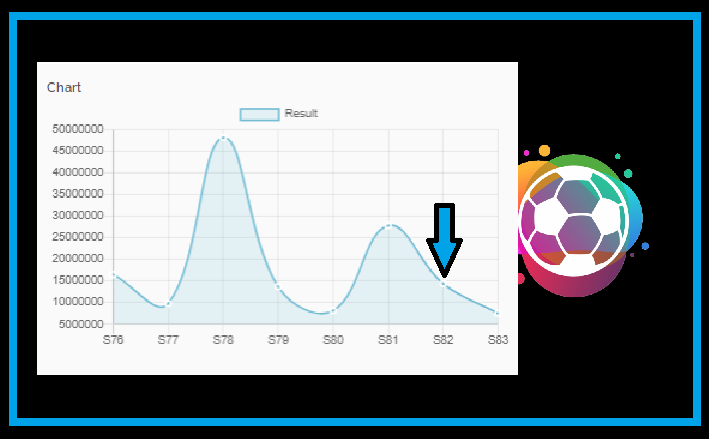 In the just concluded Season 82, FC Creativians finished at the top 3 spot with 62 points, 24 goals. We won 19 of the 30 matches played during the season. I had great enthusiasm that the team would cross to League 1 but it didn't go as planned. For unexplainable reasons, the team's performance dwindled from our 20th to 26th game.
However, it was still a profitable outing with a net reward of over 14 million RBN plus Hive rewards. My threshold for net RBN rewards is 10 million and keeping that bottom line for me is ideal.

The new development in the Rabona game that calls for players to have to claim their Hive rewards at the end of the Season hat a bite on me in the 81st season. Not for this post which got me to check my earnings, I would have missed claiming the rewards for Season 82. I had just 16 hours left to do that, glad I saw it early enough.



Transaction ID for claimed Hive rewards for Season 82.
How to make a CLUB successful and Profitable
Keeping a balance between a successful club and a profitable one has been an odious task. A successful club is one that win matches and stay on a comfortable league (in this case, League 2 or higher). That requires a lot of combination of factors from player purchase and emolument to management of fines to trainings and formation.
Of all, player salaries has been the most costly. Recently, having to pay for Red cards and injuries becomes another huge source of expenses for the team though would make the team successful but at the expense of profitability.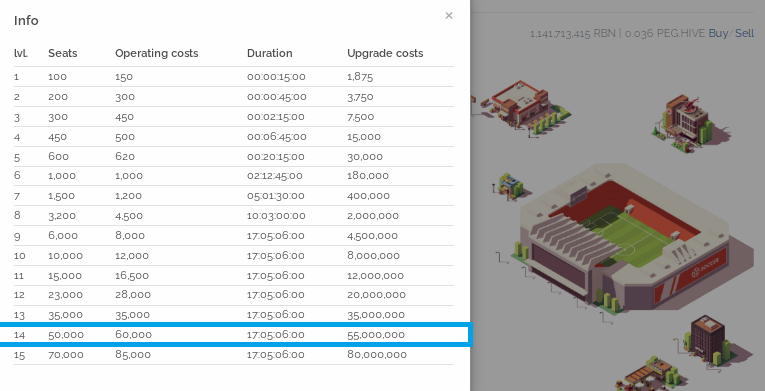 Another factor to check in the direction of the team's profitability is the cost of operating assets against the income generated by the asset. Of crucial consideration is the stadium. I presently operate a stadium of 50k capacity but only about 42% utilization. That's way low.
The only advantage I have is that the ticket fee multiplied over the utilisation is able to cover the cost of running the stadium each season. That does not in a way offset the cost of upgrading the stadium capacity. So far, I'm not able to offset the upgrading cost of 50 million RBN. That would take about 6 seasons to do so.
It is important that every team manager should endeavor to balance success and profits.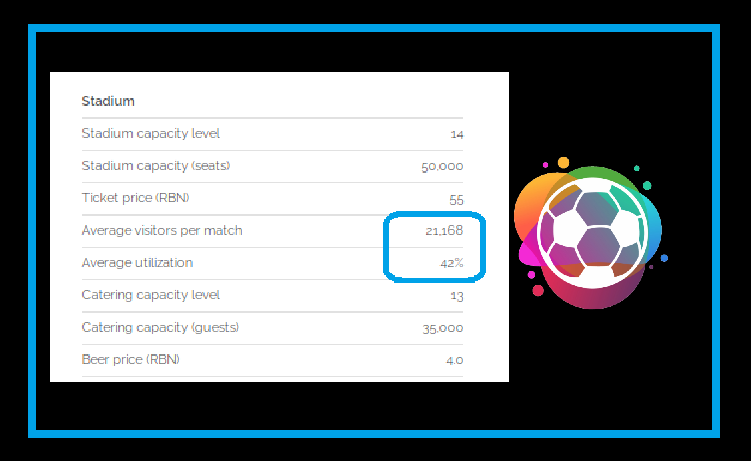 In conclusion, the success of Rabona team should be balanced with profitability in order to allow the team accumulate enough funds to keep upgrading and keeping with the increasing expenses of the team.

What is Rabona?
Rabona is a massive-multiplayer online soccer management game built on the Hive blockchain. Decide how to build and develop your team, take on the role of the head coach of your team, and manage the financials of your club. Lead your club to the top of the league, and become the champion!
More about Rabona Game
Join Rabona game with my Referral link, get free 5million RBN PLUS 0.4 HIVE
---
---
---