Relegation: A Narrow Miss
![](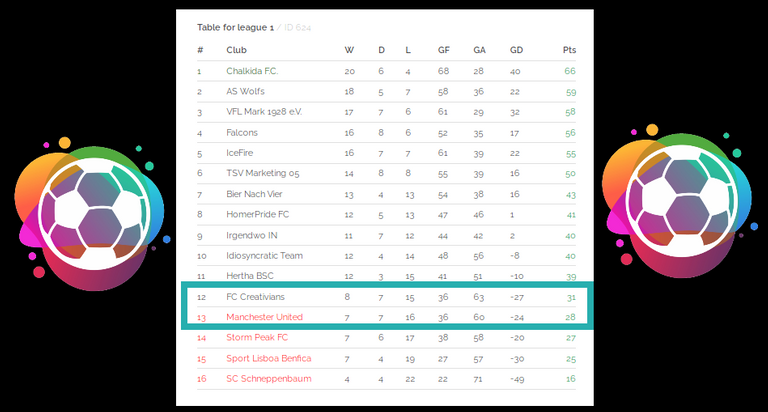 )
May be my team has signed a permanent residency in League 1. After playing Rabona game for about 86 seasons, this is the first time my team is spending more than one season at a stretch playing the top League. The norm over the last Four times of visiting the top league was that the team would get relegated back to League 2.
It was usually a hard experience. Though team's finances stands the chance of growing higher when visiting a higher league, relegation due to an unmatched performance of your team would make you lose fans which would drastically reduce your earnings after relegation.
This time, the boys turned stronger. However, I would say there was something more than hardwork on my part. I almost lost touch with the fact that we'll secure a safe spot on the league table after my team played out terrible results in the last 5 matches in the season. Ending with a draw with teams with lower OS was quite disappointing.

FC Creativians was leading Manchester United with must 3 points but they had goals advantage, meaning if we tallied by points they would top by goals. All my team needed was a win each time they win, but the performances were poor from my end. It was sincerely surprising that we ended at the 13th position, just sitting on top of the relegation line.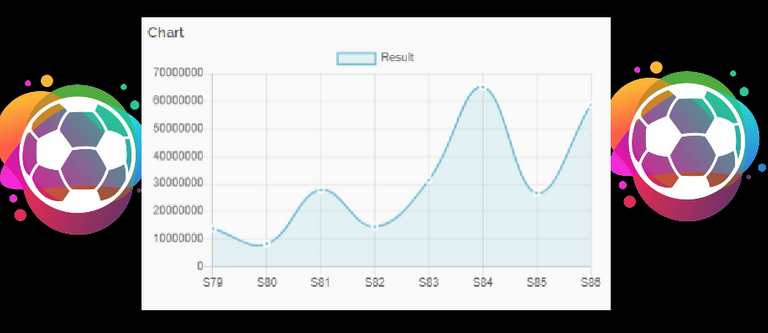 Season 86 was quite full of suspense and exciting. The finances were huge as we've been operating a full stadium capacity. At this point, there is need to double the efforts to remain in league 1. I've always been conscious of maintaining a balance for team's success and gaming profits.
With 58 million RBN as net earning, we are ready to get better players and expand more facilities to be able to level up our performances in the next Season.
Let's buckle up for the next ride...

What is Rabona?
Rabona is a massive-multiplayer online soccer management game built on the Hive blockchain. Decide how to build and develop your team, take on the role of the head coach of your team, and manage the financials of your club. Lead your club to the top of the league, and become the champion!
More about Rabona Game
Join Rabona game with my Referral link, get free 5million RBN PLUS 0.4 HIVE
---
---
---