The Promise Keepers: August 1 Super Celebrations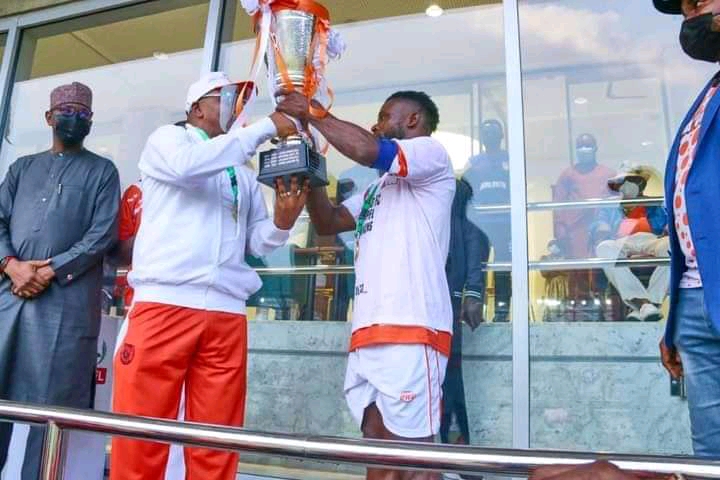 I was supposed to have shared this piece of celebration yesterday but due to my I'll health that heightened, it's coming today. However, the excitement is still active and it concerns home, as such a worthy share. As an advocate of local content, I fell in love with the Nigeria Professional Football League (NPFL), the highest league played football clubs in Nigeria. Some of the clubs are owned by the state government of an interested state, while others are owned by individuals and private organisations including churches.
I've been keenly following the 2020/2021 season which would be ending by the next match day being Wednesday. However, the league had reached it's climax yesterday when Akwa United FC owned by my own state government clinched the trophy after hitting a 71 point score following their 5:2 win against Mountain of Fire Ministries Football Club (MFM FC). The match was played in the Nest of Champions Stadium, being the home side of the winning team.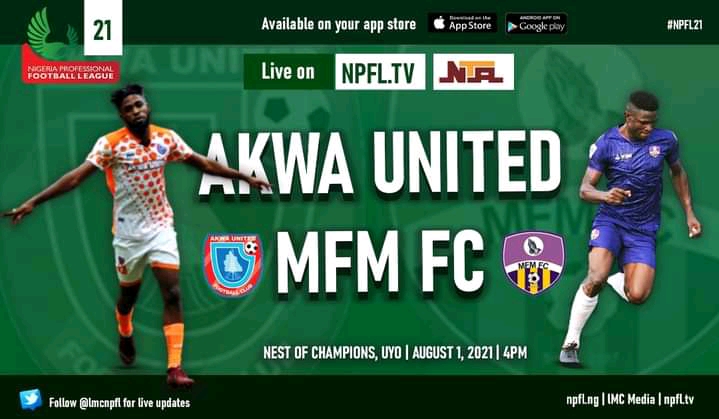 It was an exciting array of football skills by the home and winning side as the the 30,000 capacity stadium was filled to capacity with the outskirts littered with people who came to cheer the team to victory. The boys were more boosted to high spirit as the state Governor, Mr. Udom Emmanuel and other top government dignitories were on the grand stands to also witness the lifting of the trophy which was a must win being their last home game and 37th leg out of 38.
Leading the first half of the game with two goals, Akwa United sealed the winning within 90 minutes of the game with five goals while they only conceded two. There was an energetic display of skills by both sides and it was an all interesting game.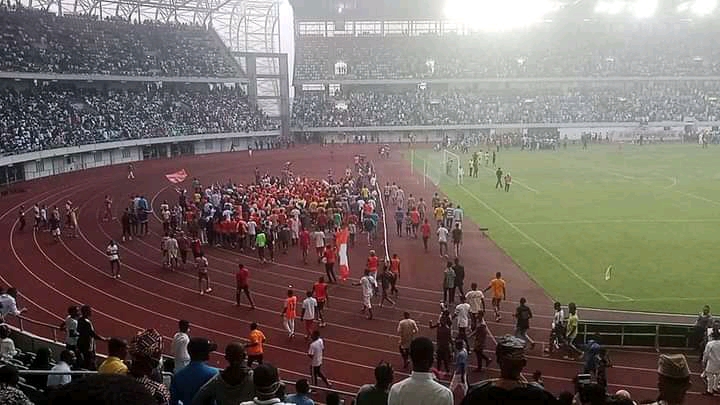 At about 18:15 (GMT+1), the trophy was lifted in favor of Akwa and the captain handed same to the governor of the state for celebration too. That is the first league trophy for the team since 25 years of it's creation. It was an indeed a bundle of joy for all Akwa Ibomites on the Victory earned by the players. This qualifies them to join other African Nations for the next African Champions League.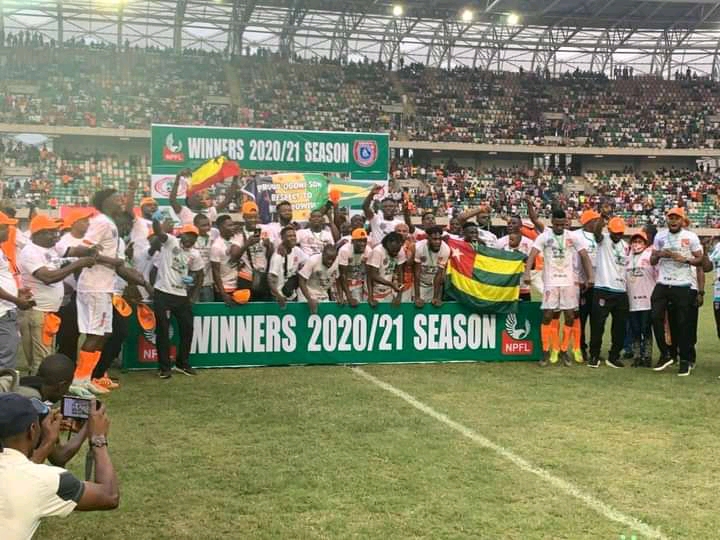 With one more match for the team, Akwa United prides with 71 points and 30 goals staying on the top of the league comfortable with a possible win in their next match which would sit them at 74 points.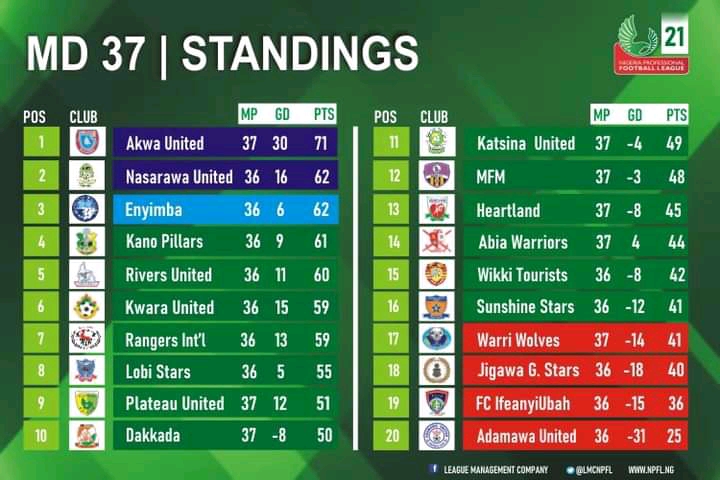 It's indeed a victory worth celebrating. Congratulations to the Promise keepers!
All images are from the League Management Company Website and Facebook handle https://npfl.ng/
---
---