Buying and Staking more Hive-engine tokens as Hive Bulls - My Hive Goals (October 8, 2021)

There is an established inverse relationship with Hive price and that of Hive-engine tokens. Whenever there is a bull run for Hive, there is always the likelihood that some Hive-engine tokens would bear. This is as a result of hodlers of hive-engine tokens trading more of their tokens for Hive to cash out some profits. This is against the believe of some people that both Hive and Hive-engine tokens would always move in the same price direction each time. However, it is important to note that when Hive stabilizes at its new prices or begins makes a downward trend, the second layer tokens begin again to gain some momentum.
It is also important to note that some investors use the inverse price fluctuations to keep their cash within the hive ecosystem and grow them by taking advantage of the market movements. This shift in prices between Hive and some hive-engine tokens provide a healthy cycle for the Hive-engine tokens. By this, I mean that when Hive pomps and a H-E token dumps in response, new investors find it easy to buy in cheaper thereby allowing more more accounts to hold a good amount of the token to provide a more solid future. Very determined second layer curators like myself also do take advantage ofsuch moments to fill our bags ad grow our curation strength with our choice token. That had typically been my story for SPORTS, LEO and POB curation journey.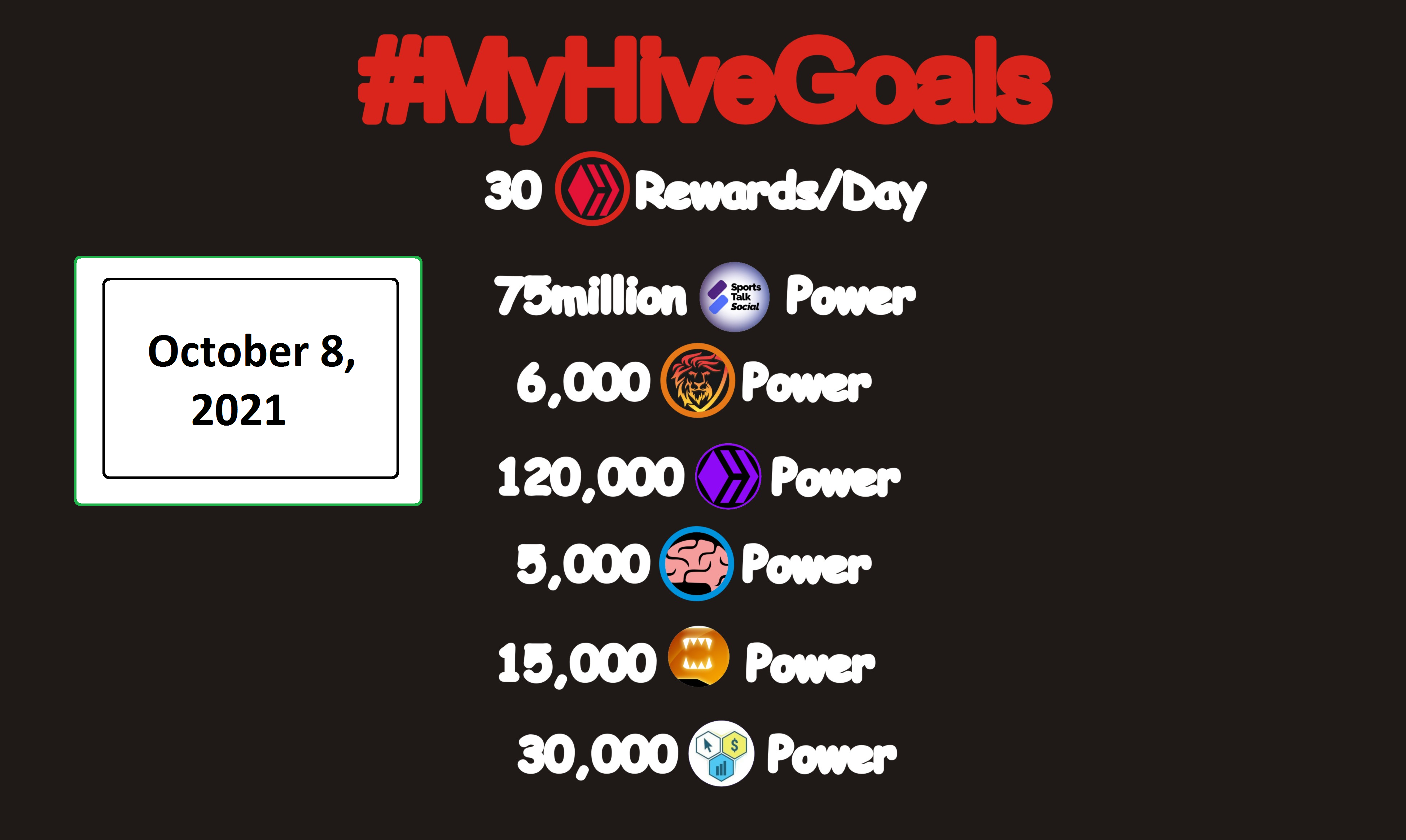 It's been exciting days for Hive hodlers and investors as well as content creators the gain in Hive price over the last few days. More exciting is the fact that for me while I too took some profits with some Hive sales, I was able to buy some more tokens at a cheaper rates and that means a lot for my second layer token curation. In the last 24 hours, I was able to take advantage of the POB and SPT Dip to scale my stake of the tokens and thus helping me to get closer to my October 2021 stake goal.
I am happy I was able to add 5,000 more SPT to my stake raising the bar to 10,000 SPT Power. I'm like 66.6% into reaching my October goal for SPT stake and it's likely that I can surpass the 15k stake goal. Being able to give a little over 3 SPT per full upvote is cool with my 10k SPT Power.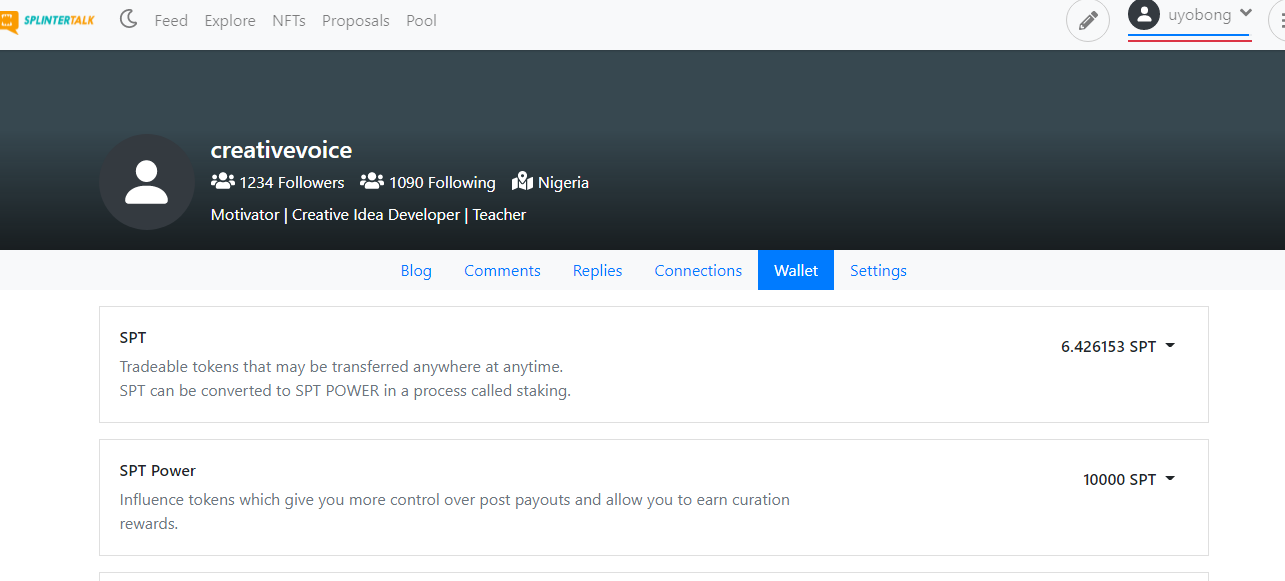 The journey with growing my POB Power goal gets realer by the day. I've been consistently doing a weekly powerup of at least 250 POB valued around $50. That's no mean feat as it means pooling in all of my weekly author rewards and more of proceeds from the sales of other tokens. I was able to add 250 POB in the last 24hours and that takes my total POB Power to 3250. That accounts for about 65% into reaching my October 2021 POB power goal.
Interesting that the curation rewards are getting bolder by the day and that means that reaching my short term goal of 10k POB Power could be possible before the end of 2021. Looking forward to a future of curative with 50k POB Power is what I'm focused with adn I know it's possible.

The strategy for SPORTS, LEO, LIST, CTP is to up y game with content creation. I see those October goals reachable. Decent to see some positive vibes around the Hivelist community as well as the updates in the Sportstalksocial community which promises some positive push with those token prices in the next few weeks. Truly, this season may be the last you'll ever have to buy SPORTS token cheap. As you can see, the inflation of the token in content curation is drastically reducing. My stake gives a little above 50% of what it used to give last month in full upvote. That means that SPORTS is getting scarce shortly and that's goodnews. CTP is doing pretty well and steadily the future would emerge soon. I have a big celebration with my CTP stake. I've reached a huge milestone and would share the joys in the next few days.
I'm excited about the development around LeoFinance and I think I'm well motivated to earn more Leo which would mean another fast growth in my LEO holdings in the next few weeks. I hope this bear season foe LEO remains till the end of the year so that I can push back to say 20k LEO Power.
All things are possible to the believing heart that is ready to take the right actions in the direction of the believe. I'm in for the above tokens and I know those targets would be hit.
Thanks @Jongolson for #MyHiveGoals. It makes my growth easier.
Posted Using LeoFinance Beta
---
---