Rabona: Tips on Training drills and Player Overall Strength

Any art requires discipline in consistent practice before anyone can attain perfection. It is widely agreed that footballers might even need more than 10,000 hours to reach a level of effectiveness. It is true that top professional footballers put in as much as an average of four to six hours daily in training.
The Rabona game is also built to allow managers train their teams freely once every 23 hours to get them fit in various drills and player features that add up to aggregate their overall strength.
Training is very crucial for your team is the potentials of the players must be maximised. It becomes very important that Rabona players who sere as the coach to their teams get to understanding the gamifications of the Training feature of the game.


source
WHAT IS FOOTBALL TRAINING?
Football training divides into three broad but distinct branches: physical, technical and tactical. All three football training branches complement each other and are vital for the success of both the individual and the whole team.
Training in Rabona Game
Training on Rabona game is categorized into 11 drills including the following:
Goalkeeping (GK)
Defending (DEF)
passing (PAS)
Dribbling (DRI)
Shot (SHT)
Headball (HB)
Speed (SPD)
Endurance (END)
Formation 4-3-3
Formation 4-4-2
Formation 3-5-2
Formation 4-2-3-1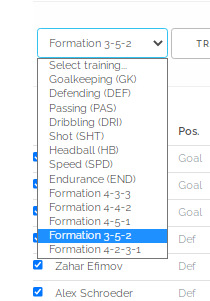 The game allows the manager to choose which players to participate in each training session. THus, some players can be deselected from joining a SPD training. Amazing is the fact that the choice of training drill affects a player's rating differently and in turn their performances during the matches.
Below is a screenshot of two training sessions - Endurance and Dribbling. Let's look at carefully how each selected drill affects the players' Overall Strength.

Endurance Training details
In the Endurance Training frame above, it is evident that an upgrade in the END rating of a player leads to a degrade in the SPD rating of the same player. Depending on how much units that END and SPD adds or subtracts, the player's OS would eventually either increase or decrease. In the real sense, trying to make a player physically stronger with stamina would reduce the speed of the player since energy required to run is expended in balancing against the push of an opponent.
In the case as shown above, it is best to deselect players that show a degrade in the OS as a result of the proposed training.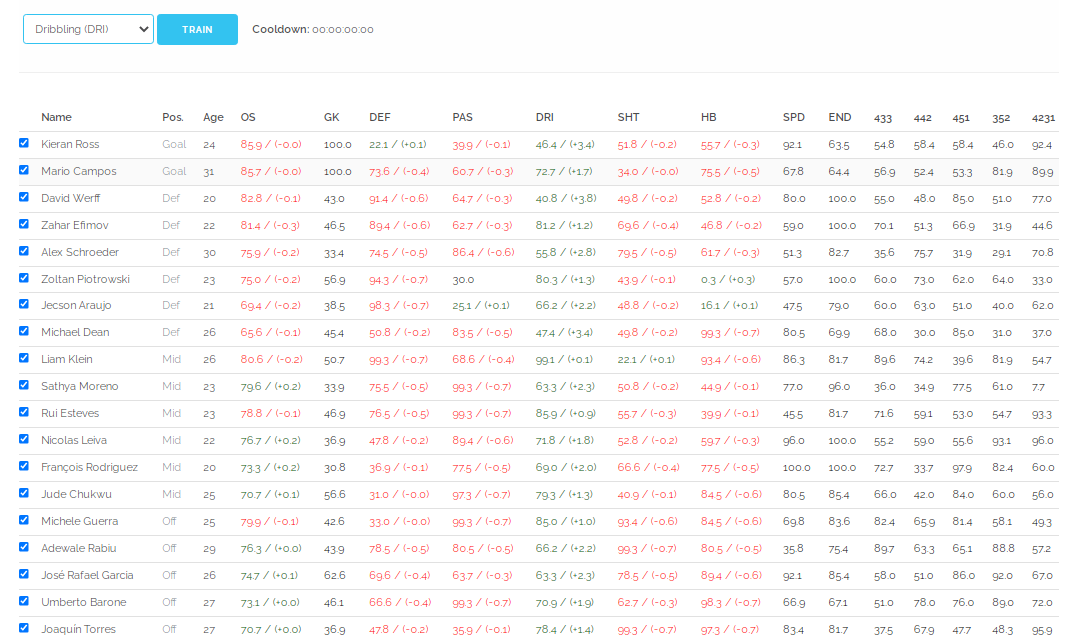 Dribbling Training details
In the Dribbling Training frame above, the upgrade of a player's DRI leads to an increase/decrease in DEF, PAS, SHT and HB characteristics of the player. Dribbling is a technical and tactical skill, therefore dependent in a number of factors. A defensive player cannot improve in dribbling and still be at his best in defense. A dribbler would rarely want to pass the ball to another player. Dribbling also affects speed and head ball efficiencies.
As such each time a user wants to train his player on Dribbling, he should be careful to exclude all defenders and attackers since that tactics would hamper other crucial characteristics.
NOTE
Of all tactical and physical training drill, END is the most player friendly as it always improves the OS of the player as against what is obtainable with tactics such as DRI, PAS and Hb. Do well to always maximize your training sessions.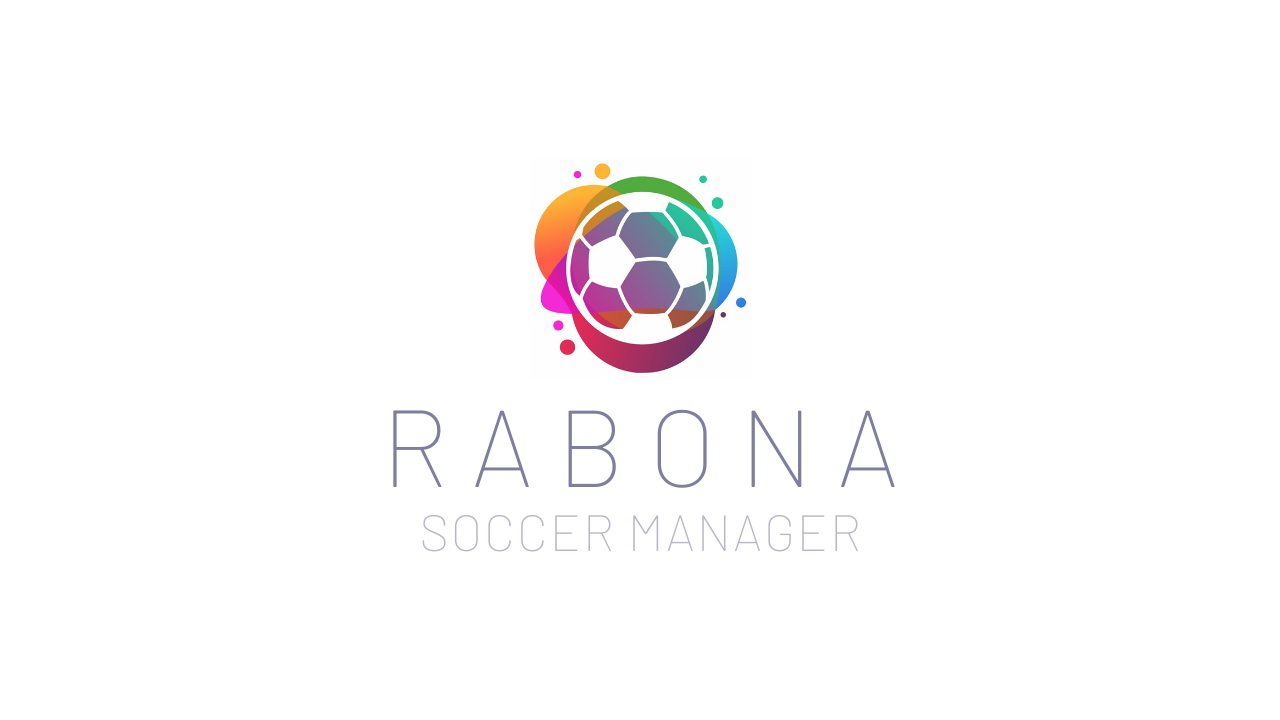 What is Rabona?
Rabona is a massive-multiplayer online soccer management game built on the Hive blockchain. Decide how to build and develop your team, take on the role of the head coach of your team, and manage the financials of your club. Lead your club to the top of the league, and become the champion!
Join Rabona game with my Referral link, get free 5million RBN PLUS 0.4 HIVE
What is Hive?
Hive is an innovative and forward-looking decentralized blockchain and ecosystem, designed to scale with widespread adoption of the currency and platforms in mind. By combining the lightning-fast processing times and fee-less transactions, Hive is positioned to become one of the leading Web3 blockchains used by people around the world. source
What is Hive-Engine?
Hive-Engine is a smart contract platform on top of the Hive blockchain. It allows communities and businesses to build their own tokens, which are then built on top of the technology provided by Hive. This is the ultimate layer 2 solution. The token created on Hive-Engine is then immediately tradable with Hive on their exchange.
About me...
I am a called teacher, a serial entrepreneur and a Graduate of Agricultural Engineering. Nigeria is my root and a place full of opportunities. I dropped out of a Master's Degree programm due to funds, yet I do not regret growing the courage to start my business from the scratch. Today, I've built layers of Businesses on the Hive blockchain in terms of Curation and it's a sustainable passive way of earning crypto while learning.
I am your favourite Hive Tribes Promoter and Curapreneur!
I am @Uyobong.
Let's connect on Twitter
---
---