NFTs Staking on Hive is a Thing... My Staking Reward for GMLSPA NFT Packs is Growing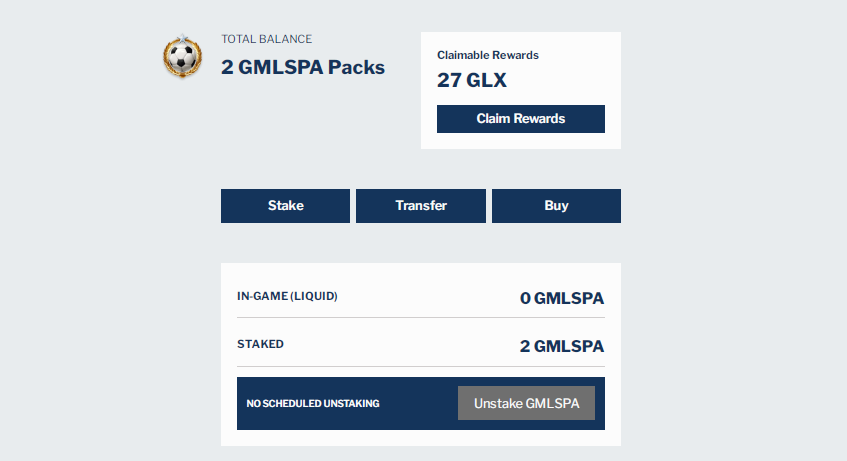 Fifteen (15) days ago, Splinterlands developers launched a reward structure for stakers of Genesis league Goals (GLG) NFT card packs. Genesis League Goals (GLG) is the flagship sports game on the Genesis League Sports (GLS) platform created in partnered with Major League Soccer Players Association (MLSPA). The game is soccer based rapid tactic strategy game that will utilize NFTs, cryptocurrency, etc.
The GLG card packs presale is still ongoing at $5 per pack. Users who purchased the GLG card packs at $5 each are already starting to enjoy some awesome crypto rewards for being an early supporter of the blockchain game by staking their packs for GLX rewards. The GLX rewards for GLG card pack staking has been running so far and I am glad to have made my first reward claiming.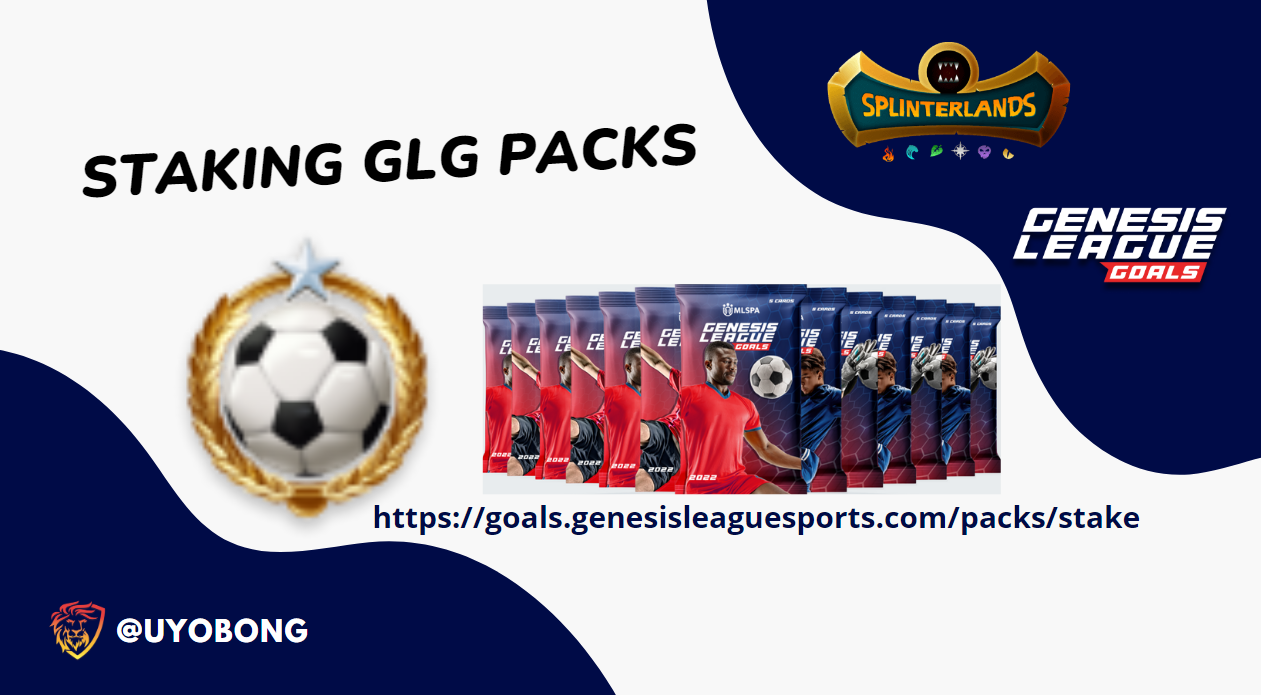 The tokenomics of GLG as contained in the whitepaper reveals that 15 million GLX tokens has been allotted as reward for GMLSPA pack staking. The 15M GLX tokens is split equally between the two presale periods. 7.5M GLX tokens will be rewarded to early adopters of the ongoing presale 1 and 7.5M GLX tokens will be rewarded to purchasers of presale 1 and 2.
The pack staking rewards are distributed daily based on the number of packs purchased. At the start of the distribution, I discovered that the rewards were distributed on a 1: 1 scale. That is, each pack staked earned 1 GLX daily. I staked 2 GMLSPA packs at the beginning and so far the GLX rewards have accumulated to 27 claimed today.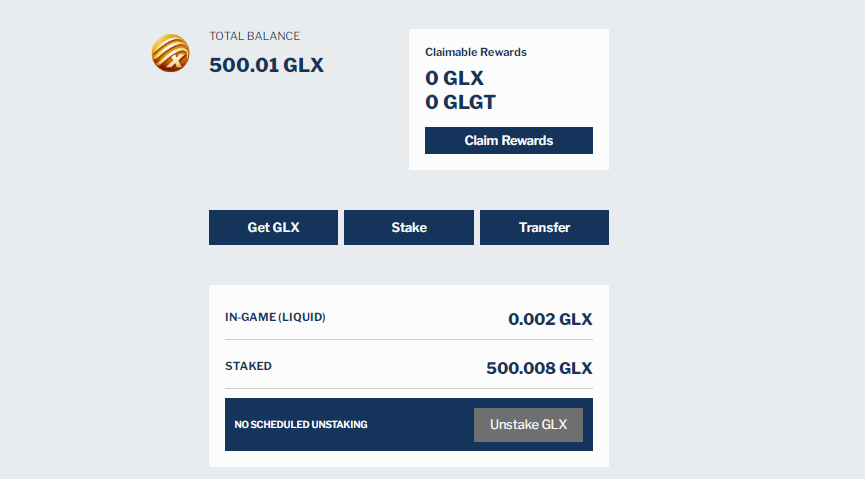 My goal with the GLX rewards from pack staking is to buy more packs. I have a separate account for the gameplay and this account is where the GMLSPA packs are staked. Holding 500 GLX on the account so far is decent and I hope that the GLX would grow to a point it yields at least 2 Hive daily so I can purchase new packs each week.
Sports is arguably a large global business, with Billions of dollars spent at sporting events, teams, sports events, as well as on sports marketing. Splinterlands is adding incentives to sports lovers and investors with Genesis League Sports. Genesis League Goals is your pass to collect, compete and earn with officially licensed digital trading cards of players of The Major League Soccer Players Association.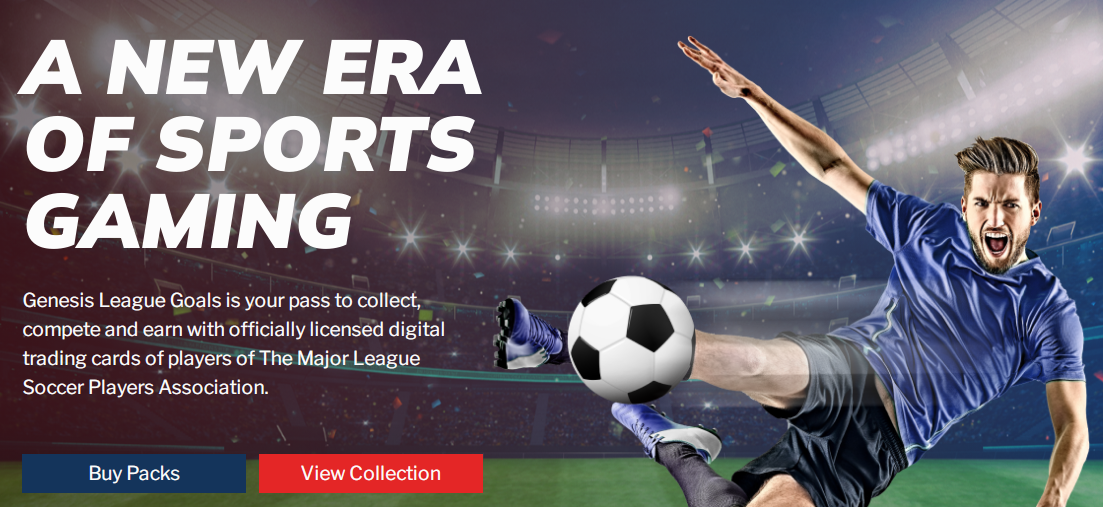 We are looking forward to active game build on the GLS platform in 2023 and it would be exciting to start engaging Genesis league Goals actively as with Splinterlands. it is sweet to have options to compound the earning opportunity that are available in the game. Just imagine the scenario explained below:
I buy GMLSPA pack, stake it, earn GLX, stake GLX and be earning from two pools (pack staking and GLX staking), then keep compounding the earned GLX for higher daily staking rewards. Accumulate the GLX staking rewards, buy more GMLSPA packs and start the investment loop again.
Exciting times are already ahead with the Splinterlands gaming platform. Let's see how the future unveils.
---

Splinterlands game is termed the "next generation of collectible card games" in which allows players to collect, trade, and battle with provably scarce digital collectibles with real-world value. Battles on Splinterlands Unlike most trading card games, are fast and furious, and are usually completed within few minutes. The Splinterlands gameplay is simple and easy to learn viz: reviewing combat rules, making and submitting of the team and watching the battle unfold.

If you found the article interesting or helpful, please hit the upvote button, share for visibility to other hive friends to see. More importantly, drop a comment beneath. Thank you!
Let's Connect
Hive: https://leofinance.io/@uyobong
Twitter: https://twitter.com/Uyobong3
Discord: uyobong#5966
---
Posted Using LeoFinance Beta
---
---