Splinterlands' Soccer Game gaining Momentum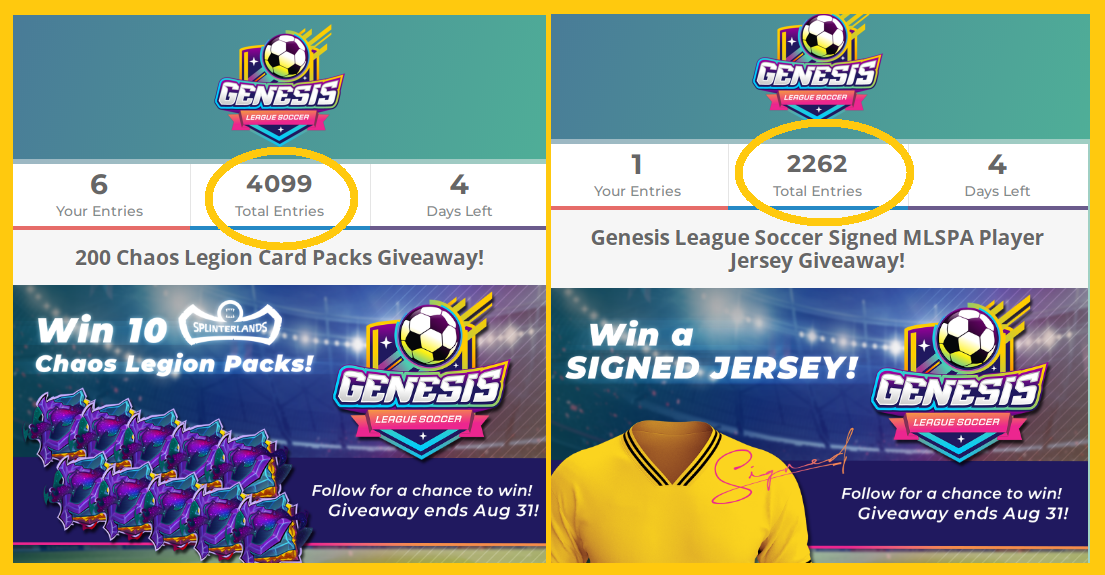 Football is inarguably one of the most liked and supported sport globally. ANy project or product tending to soccer (football) is likely gonna earn the patronage of its very passionate supporters. @Splinterlands foresight ion bringing soccer-based game into its gallery of games is truly going to place it on top of the league of the most patronized game for a long time.
Coupled with their track record of success in the Splinterlands card game, genesis league Soccer would be another boig thing happening on Hive over the next few months. Already, as months sublime into weeks into days towards the launch of Genesis League Soccer (GLS), there is a lot of support for the project especially with the promised airdrop coming to SPS holders among other freebies.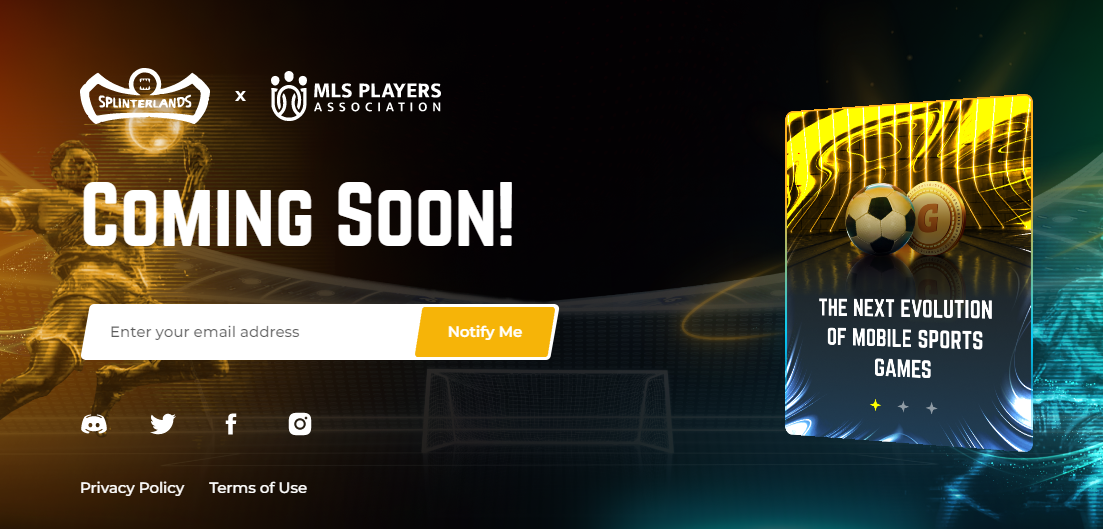 Yahoo Finance is one of the lead PR websites that is capturing the news about GLS to its teaming readers. The coverage of the emergence of GLS presents it as a a new paradigm for sports fans, blockchain enthusiasts, and gamers around the world.
Genesis League Soccer, from the makers of Splinterlands, will be the first and flagship game of the company's new sports gaming platform, Genesis League Sports, which will augment a new paradigm for sports fans, blockchain enthusiasts, and gamers around the world. source
It is evident that the masses are already gathering in anticipation to participate in the fun and wealth that surrounds GLS. The two giveaway links for 200 Chaos Legion Card packs and Genesis League Soccer signed jersey has attracted thousands of Splinterlands loyalists and sports/soccer fans indicating their interest in the game. With just 4 days left to the end of the giveaway entry, over 4,000 and 2,000 entries has been made for CL card packs and GLS jerseys giveaways respectively.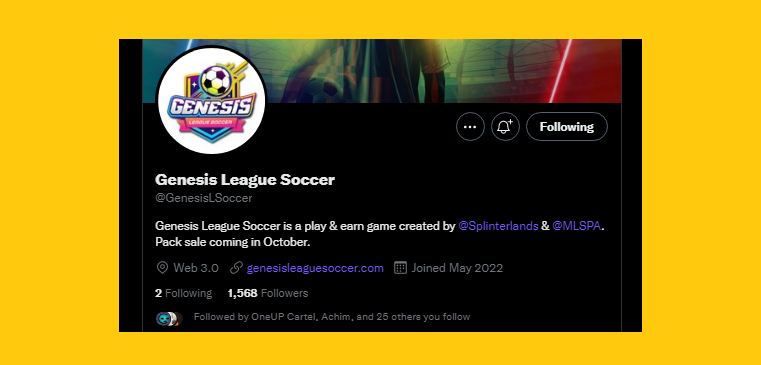 Besides, the twitter handle for GLS has gained over 1.5k followers in just a few weeks, while daily tweets has attracted a sizeable amounts of engagements. Splinterlands has always hit it successfully when it comes to marketing. $400 airdrop giveaway to each successful participant and GLS asset airdrop to $SPS holders is indeed a powerful way to gather a great deal of users around the well anticipated soccer-based blockchain game.
The successful launch of GLS would bring a lot of value to Hive and other Hive communities. This is why a lot of Hive users would rally around Splinterlands to be part of this awesome beginning. The success of GLS on the long run could be another big opening that would grant mass adoption to Hive.

Don't be left out
Securing a spot to win either or all of the above prices is open for anyone who visits and engages the social profile of the Genesis League Soccer handles. This can be done is simple steps. Each task completed give a participant 1 point in the total entry count for the final raffle draw.
Open these two links for details and to view your entry counts
Undertake simple social tasks:
Join the GLS Server!
Follow @genesislsoccer on Twitter
Follow GenesisLeagueSoccer on Twitch
Visit @genesislsoccer on Instagram
Follow Genesis League Soccer on LinkedIn
Visit Genesis League Soccer on Facebook
REMEMBER! This offer is only valid for the next 18 Days; Contest closes August 31st at 11:59:59 EST

Genesis League Sports would be a Play-to-earn blockchain soccer-based gaming platform, which will augment a new paradigm for sports fans, blockchain enthusiasts, and gamers around the world. The collaboration of Splinterlands and MLSPA would help to to incorporate MLSPA players into a new Web 3.0 opportunity. The MLSPA and Splinterlands teams will work together to create a gaming platform that allows MLSPA players to connect with their fans in new ways across both desktop and mobile devices.

Splinterlands game is termed the "next generation of collectible card games" in which allows players to collect, trade, and battle with provably scarce digital collectibles with real-world value. Battles on Splinterlands Unlike most trading card games, are fast and furious, and are usually completed within few minutes. The Splinterlands gameplay is simple and easy to learn viz: reviewing combat rules, making and submitting of the team and watching the battle unfold.
---
Posted Using LeoFinance Beta
---
---