Sports NFT Gaming is now on Hive - Opening my First GLG Pack
With the successful launch of pack opening for Genesis League Goals signals the beginning of the reality of Sports NFT Gaming on Hive blockchain. The development of Genesis League Goals (GLG) being the pilot game hosted on Genesis league Sports - the Sports gaming platform built by the creators of Splinterlands game, has reached a stage we can now say it is possible!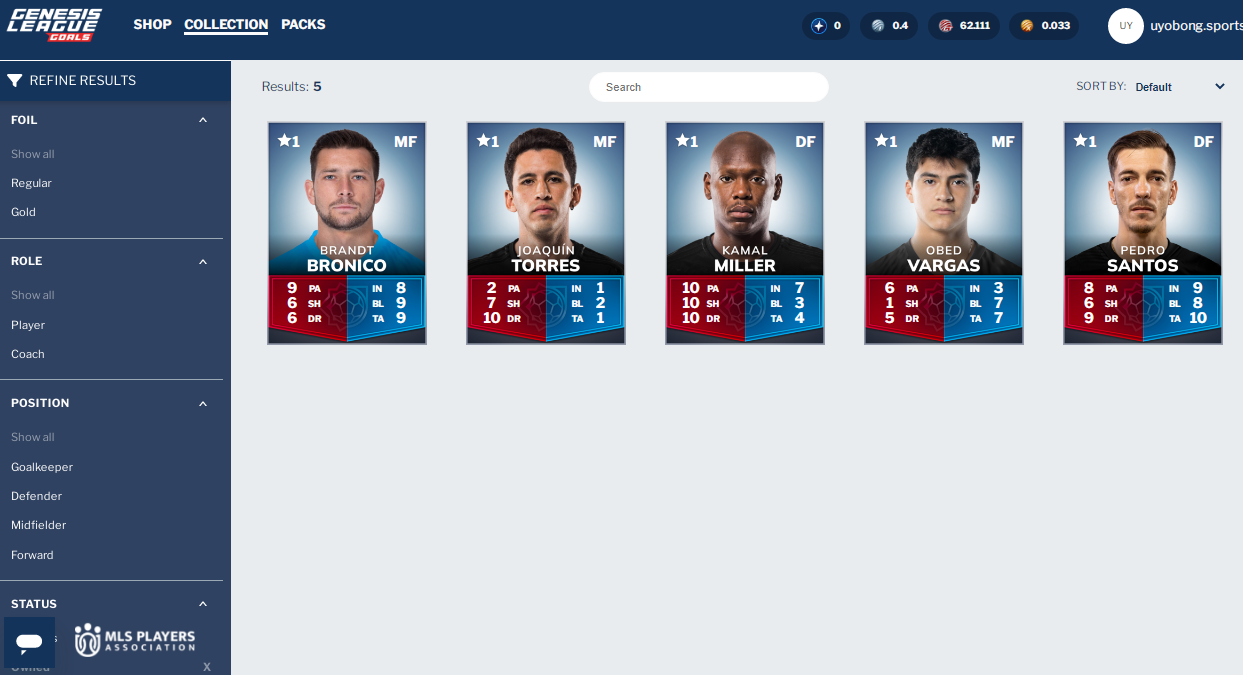 Sports is a language that everyone speaks around the world. Sports is a unifier of nations and tribes. Leveraging blockchain technology for the creation of sports game is expected to converge the world in one spot - Web3. Already, there are exciting blockchain sports games genre and titles including fantasy football, racing, Metaverse, Move To Earn, etcetera.
However, there are several opportunities and tons of sports to expand into, thus, making the web3 gaming space liable to get new NFT sports games covering a more diverse selections. Genesis League sports is one of such deliveries in the fantasy football category.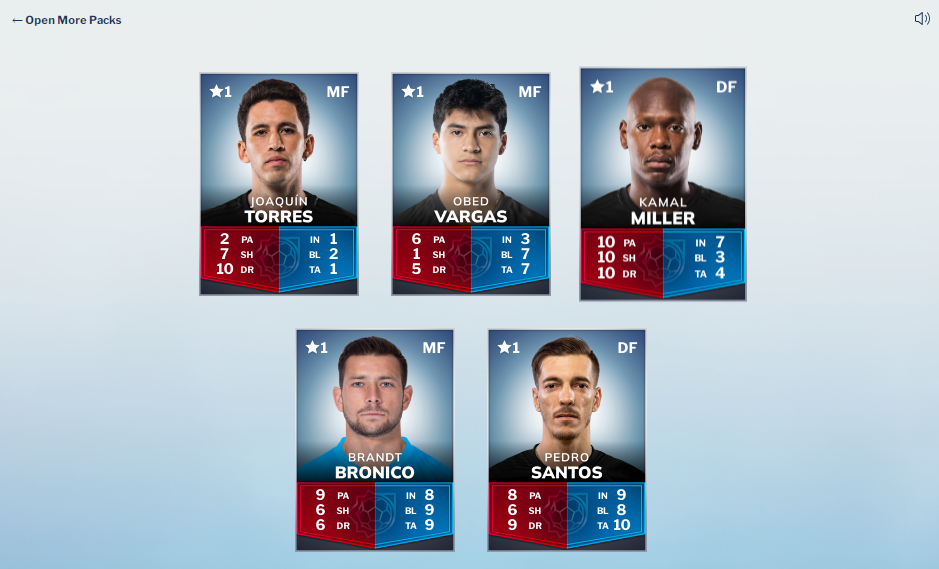 Today, I successfully opened my first GLG pack of 5 player cards (Two defenders and Three Midfielders). Wasn't lucky to open a gold foiled card yet. I will try out more pack openings and hopefully gold foiled cards would be revealed. My 5 Scout Passes didn't do its work at this first opening.
I am eagerly waiting to see the value of the card NFTs so far revealed once the GLG marketplace is put in place. You can learn more about the features and stats of the Goals NFT cards in this post.
How to Open your GLG Pack
here are a few steps to open your GLG Packs.
It serves similar purpose as portions in Splinterlands battle game. This is to increase your chances of opening a gold foiled card.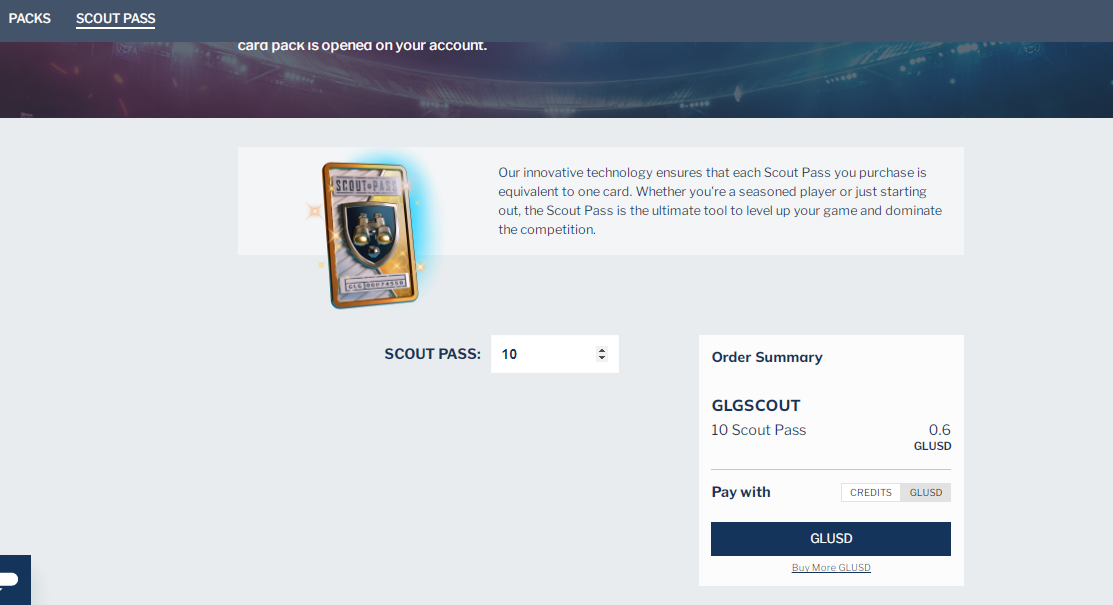 2. Go to the packs page and confirm that you have an unstaked GMLSPA pack.
3. Click on "Open" in the packs menu.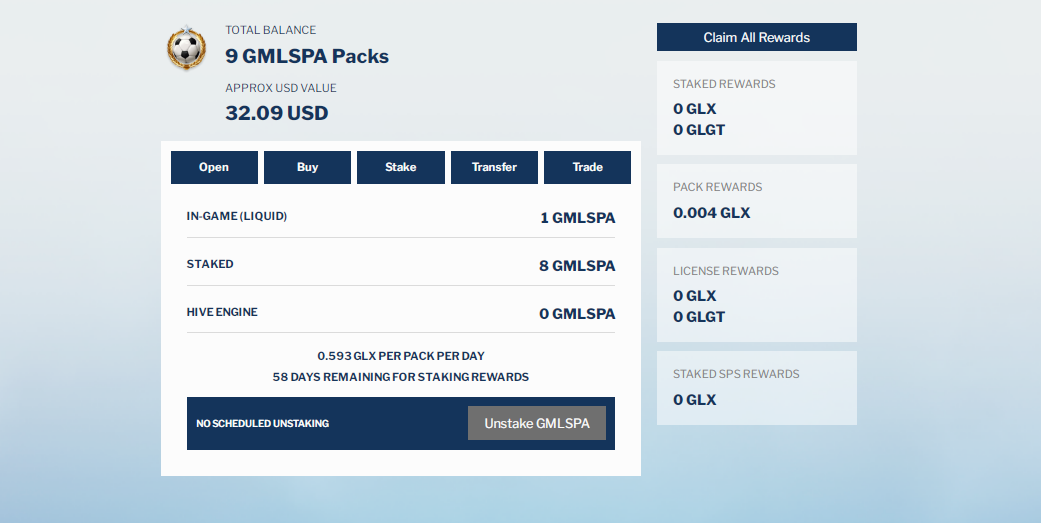 4. Type in the number of packs to be opened and hit the "open" tab.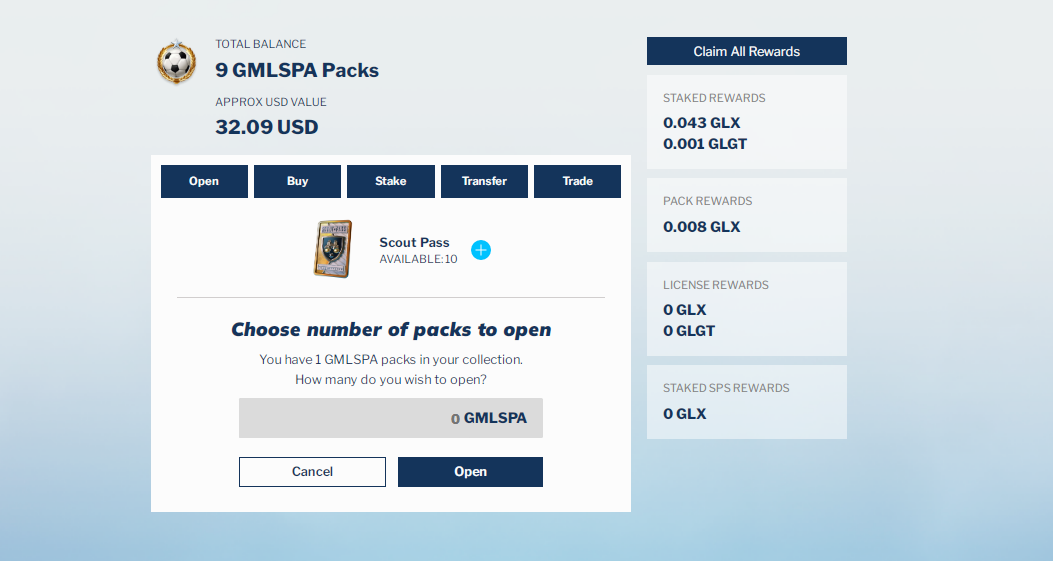 5. Reveal your Cards.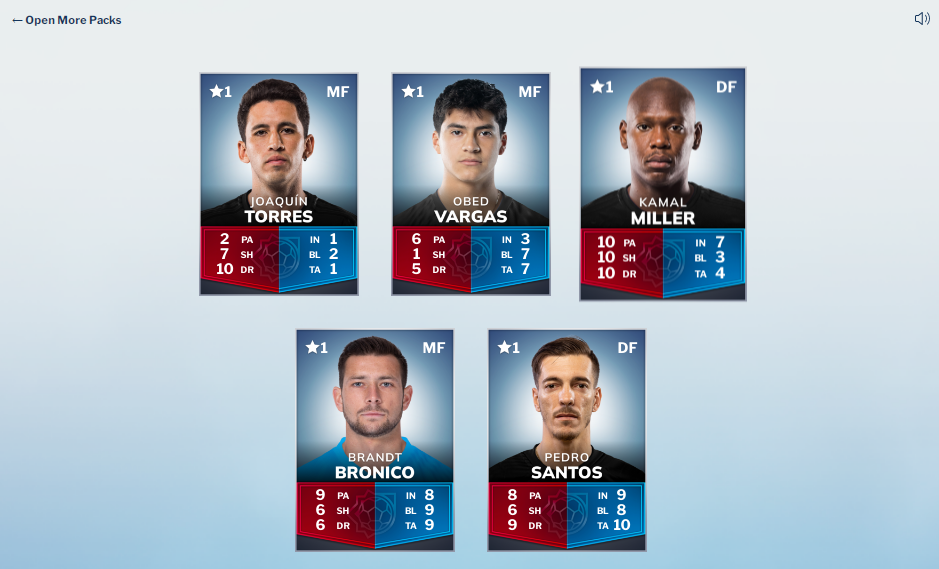 In just Five simple steps, you would have successfully opened your GLG packs in readness for trading in the market place or for use in the game.
A team for game play requires a minimum of 8 cards (1 coach and 7 player cards). The breakup of player cards are 1 Coach (Co), 1 Goalkeeper (GK), 2 Defenders (DF), 2 Midfielders (MF), and 2 Forwards (FW). It means you should open at least three packs (2 player packs and 1 coach pack) to have a playable team.
It's interesting to be a part of this game from the very beginning. Splinterlands developers are doing a big job staying on course with the roadmap of the game's development.
This is the unveiling of another gaming based income generating opportunity. Hopefully there would be options for passive earnings through card renting.
Who else is excited about the new Sports NFT Gaming on Hive?
---

Splinterlands game is termed the "next generation of collectible card games" in which allows players to collect, trade, and battle with provably scarce digital collectibles with real-world value. Battles on Splinterlands Unlike most trading card games, are fast and furious, and are usually completed within few minutes. The Splinterlands gameplay is simple and easy to learn viz: reviewing combat rules, making and submitting of the team and watching the battle unfold.

If you found the article interesting or helpful, please hit the upvote button, share for visibility to other hive friends to see. More importantly, drop a comment beneath. Thank you!
Let's Connect
Hive: https://leofinance.io/@uyobong
Twitter: https://twitter.com/Uyobong3
Discord: uyobong#5966
---
Posted Using LeoFinance Beta
---
---