Tuesday Hive-Engine Tokens Powerup: 50 LEO, 250 POB, 2500 SPT, 100 ONEUP, 200 CTP, 100k SPORTS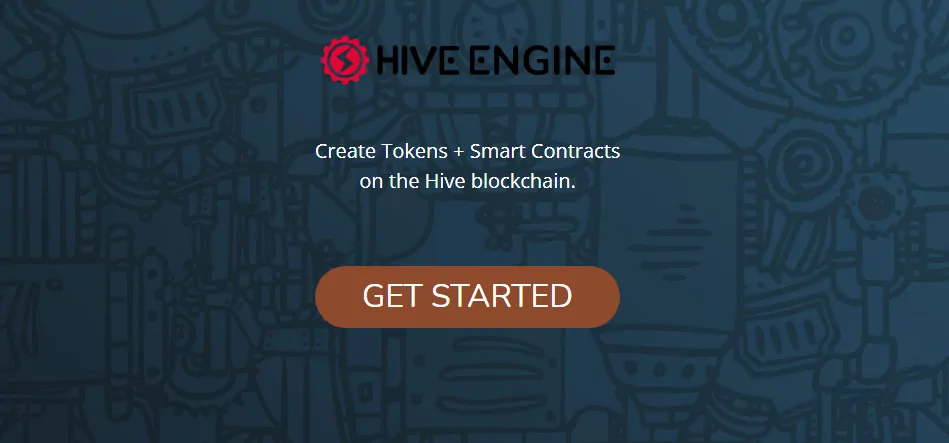 Sometime ago, I coined a word for myself as a Hive Token Curapreneur meaning an entrepreneur who specializes in consuming creative and original contents ion Hive blockchain and appreciating the authors with upvotes of $Hive-engine tokens, thereby earning curation rewards. I have been in this business quite very seriously from April 2020 when the first covid lockdown started. If you care to read this post, you'll be glad to see my other Hive-engine related credentials that helps me make cash on Hive. I pride t0 say that my curation strength in all of the tokens in my portfolio round up to $40 weekly (at today's prices) and that's around $160 monthly. This means that I make approximately $5 daily when all the stakes are put to sufficient curation.
Trust me, I don't want to compete with Hive users who hold at least 100k Hive Power. That's a good bid s=looking at the future of Hive. I had very meagre cash to have started my Curating business and the cheaper alternatives to Hive were the Hive-engine tokens. On the long run, I'll sell off my profits ion the token and fill up my Hive bags. I'm sure my account would someday hold 100k HP and more and I'll gladly say I made this from my authorship earnings which were ploughed into second layer curation.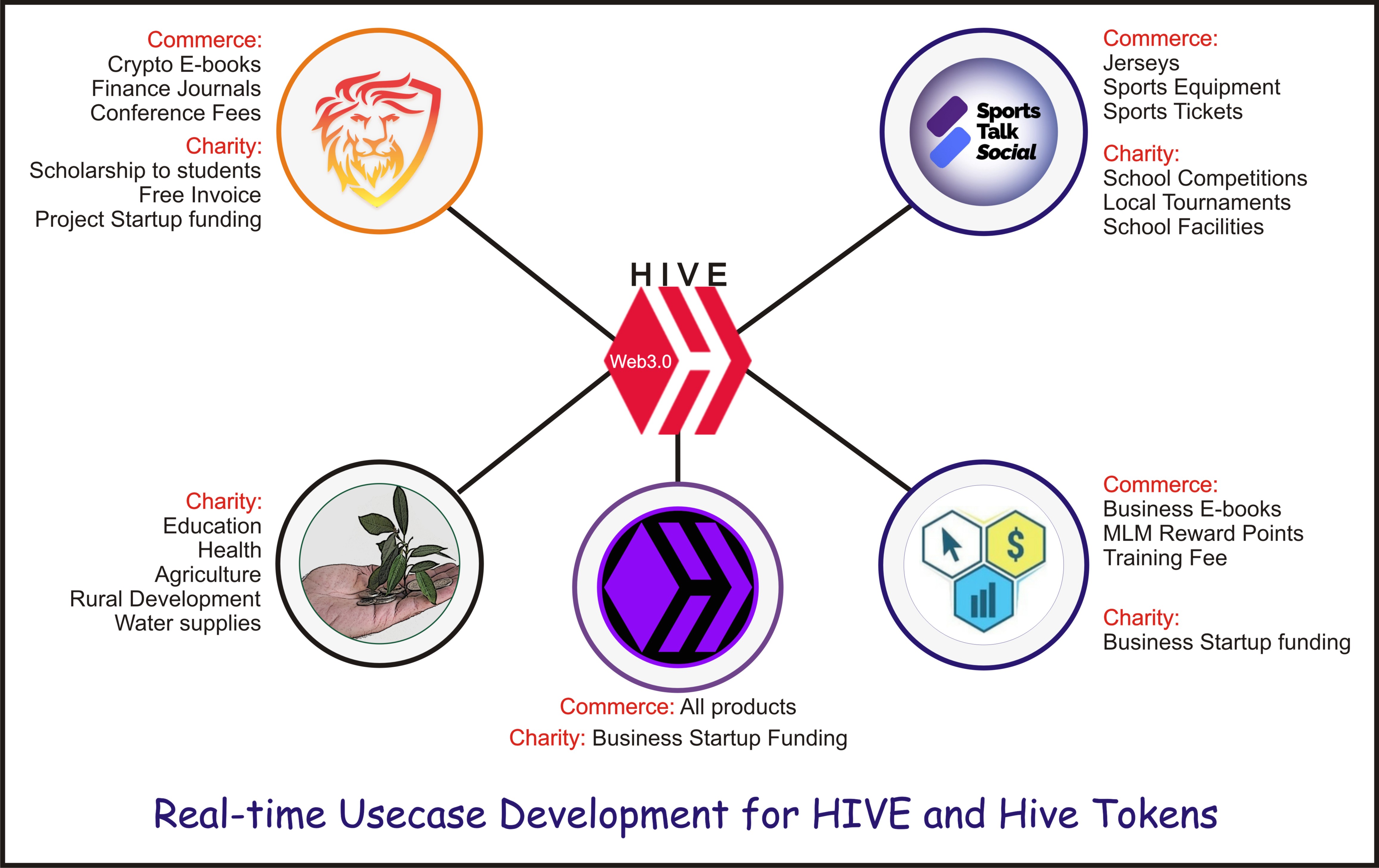 The above demographics is that which I created last year to show the long term goals and visions I have for the hive-engine tokens. Yes. I love dreaming big even when the resources at hand doesn't look like it. I know that with perseverance and consistency any goal can be achieves in this life. My target is young people. I want to see as many of them around me being self-reliant and I believe that Hive blockchain can be a place anyone can put his/her skills to use to build his career or business. I see myself building up my assets in such a way to helps as many people to attain their financial dreams.
Glad to see that of the Five (5) Hive-engine tokens I started with, Four (4) are still viable (LEO, SPORTS, CTP, LIST) and I'm adding new ones (POB, SPT, ONEUP) and many more that would emerge. My present inclinations have been toward gaming and game related tokens as I believe that smart/fun work is the real deal. There's a foundation in Nigeria that helps to finance start-ups and I strongly believe we can replicate that with crypto making the system more robust, transparent and sustainable in line with the future of finance.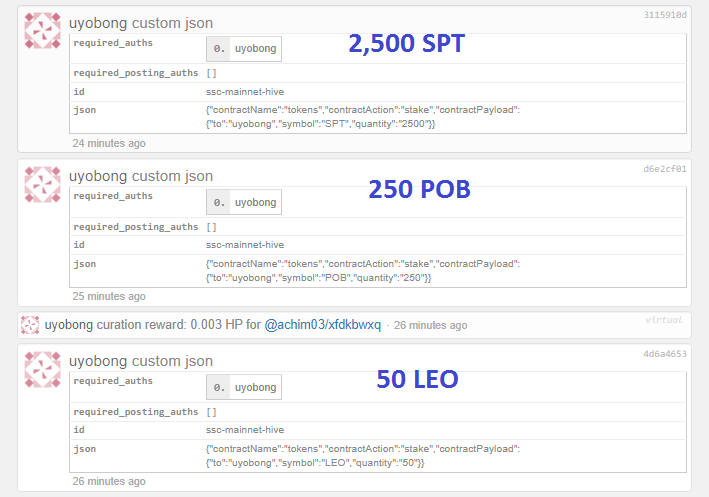 Today is Tuesday and I resolved to add some more tokens to my stakes and I'm glad I did. Surely, my October staking goals looks very much achievable in a few days. Six tokens were powered up today - LEO, POB, SPT, CTP, ONEUP and SPORTS and the quantity stakes rounds to about $70. That's huge for me and I am happy about that.
Above are the links to the power-up of 50 LEO, 250 POB and 2,500 SPT with the corresponding screenshot from hive explorer. I am so positive about the future of POB and SPT and I wish I can gat as much more before the prices surge up again. I wish I can learn how to play Splinterlands so I get positioned for the massive growth coming from that end of Hive game to Hive and the entire blockchain/ cryptocurrency world. As for LEO, that remains a mother. With the level of development that Khal and the @leofinance team is putting in, LEO has the capacity to take Hive to $10 value sooner.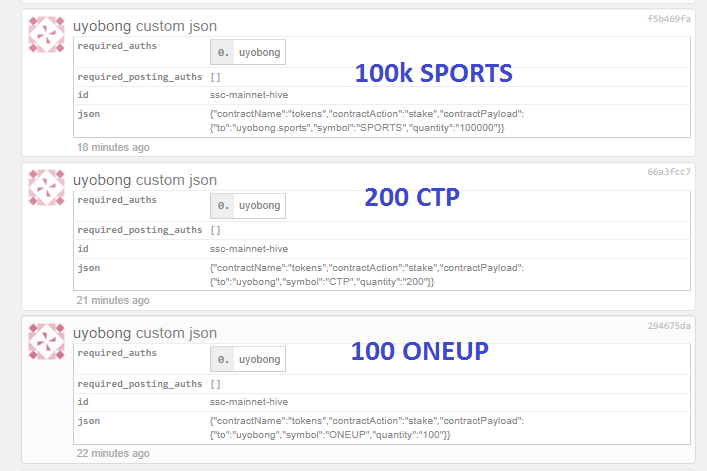 ONEUP token earned from gaming content on [1up.zone]https://www.1up.zone/) is my newest addition to the curation portfolio. @flauwy is doing a great work with his team and I think he needs the support. T=My curation journey with ONEUP token starts with 100. More are in the order list.
I salute the courage and consistency from @Jongolson and his team in building the CTP community. I know that sometime in the future CTP shall amass a value bigger than what we ever imagined. I have hit a new milestone with my CTP stake and will celebrate that soon. I added 200 tokens today.
It's really been a while I have powered up SPORTS. I think the time is now ripe to revisit SPORTS as the very greener days are coming shortly. Many would be surprised at the the new face that would be seen ion the Sportstalksocial community. Thanks to @Patrickulrich for all he is doing.
We don't fold our hands to wait for the future, we create the future we want with our today's decision. I choose to decide my financial future with my Hive-engine investment.
I am a Hive Curapreneur!
Posted Using LeoFinance Beta
---
---