$GLX: A reward for loyalty to Splinterlands' Investors?
Nobody told me that Genesis league Sports (GLS) would spring up with such surprises as this. I'm still lost with the preliminary events surrounding the launch of the novel sports based blockchain play to earn game by the Splinterlands team.
Where is $GLX headed?
Did you check your hive-engine tokens recently? If you did, you will notice that $GLX is on top of the chart with $51,131 24-hour trading volume which values the token at $0.26 with $426 million market capitalization.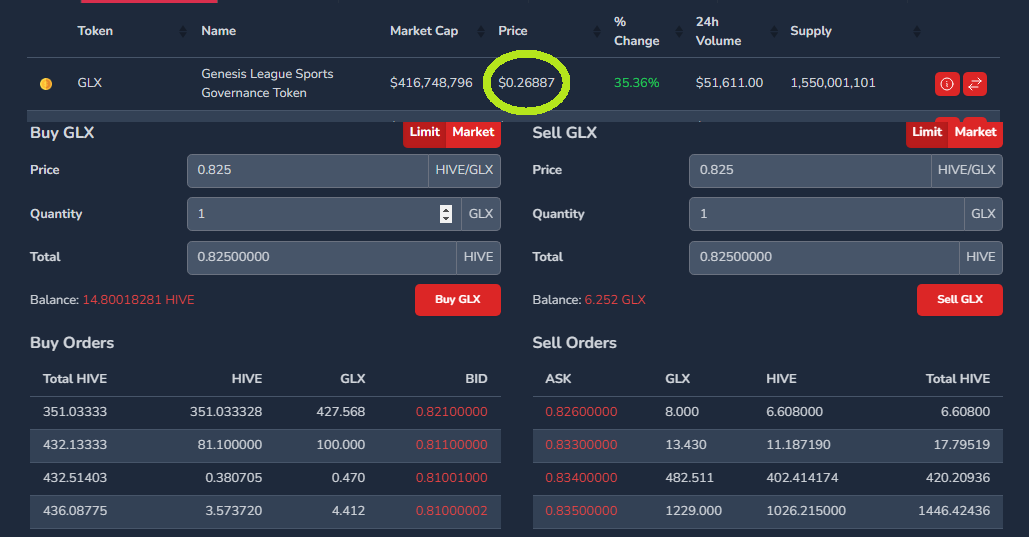 I'm just short of words and just trying to figure out what's happening and how long this moves would remain. I purchased $GLX on the first day at $0.02 and at $0.03. My best bet for the first 3 days was $0.1. My guess was that since many whale stakers of SPS had received huge volumes of $GLX for free, that they would likely dump it in the market.
I was deceived....
$GLX, the governance token for Genesis League Sports is still soaring with heavy buy orders. A user mentioned in the GLS discord this evening that he's made over $9k in the last 24 hours selling his airdropped $GLX tokens.
When SPS started there was a similar ramp in price to over $1 and then a decline to the insignificant $0.046. $GLX has 2 billion in supply and it was a good guess that the price would stay down with that huge volume, but no!
As I watch the $GLX markets, many questions are popping in my mind:
How long would $GLX keep driving this value?
At what point would the hype curve relax?
Will there be reasonable motivation to drive such buy order in the future?
When would whale holders of GLX start dumping?
Could this be a strategy by the Splinterlands team to compensate investors on the dwindling value of SPS?
What would be the next utility for GLX while we await the games launch?
Will there be liquidity pools with other Splinterlands assets?
Is GLX a marketing bait for Genesis League Sports?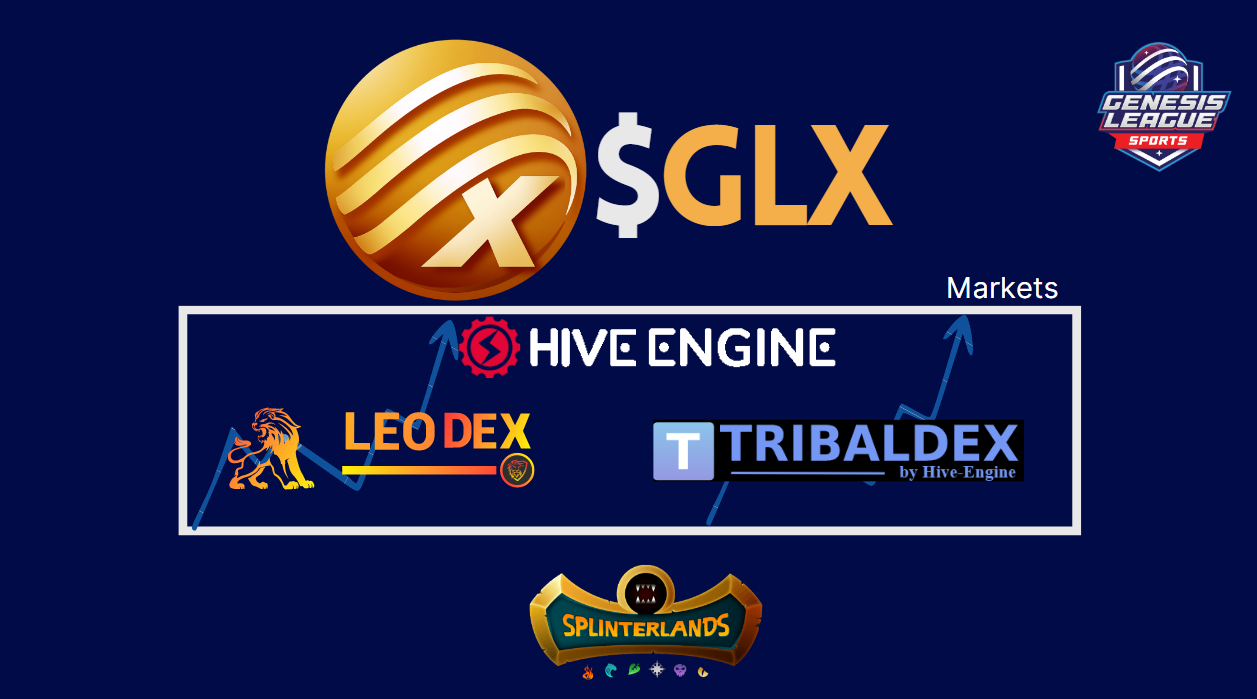 One of the rules in crypto investment is DYOR, short for Do your own research. Yes! everyone who wants to get involved with GLX should do his research quite well and take his/her decisions based on those convictions.
Interestingly, the minting rate for the GLX staking rewards are not going down. Every second ticking adds to your balances. Incredible! This is a great compensation that is to the holders of SPS.
Something more Huge is coming within the GLX Tokenomics system
here's the last message in the GLS announcement channel on Discord:
Hi @everyone , a quick change up is happening to our roadmap. We are going to be pushing back the ability to burn GLX for GLUSD likely until December and deploy at a more similar timing with our market launch (dates tentative).
Minting GLUSD would be the best utility for GLX in my opinion. That would constitute a huge sink for the much GLX in circulation. It would be cool to mint GLUSD by burning GLX since GLUSD would be pegged at $1. That announcement signals that the price of GLX may not be coming down anytime soon as those who know would stack more for that purpose.
Believe me, genesisleaguesports will be hot, hotter than Splinterlands game. I need more GLX. Sure they won't be wasting.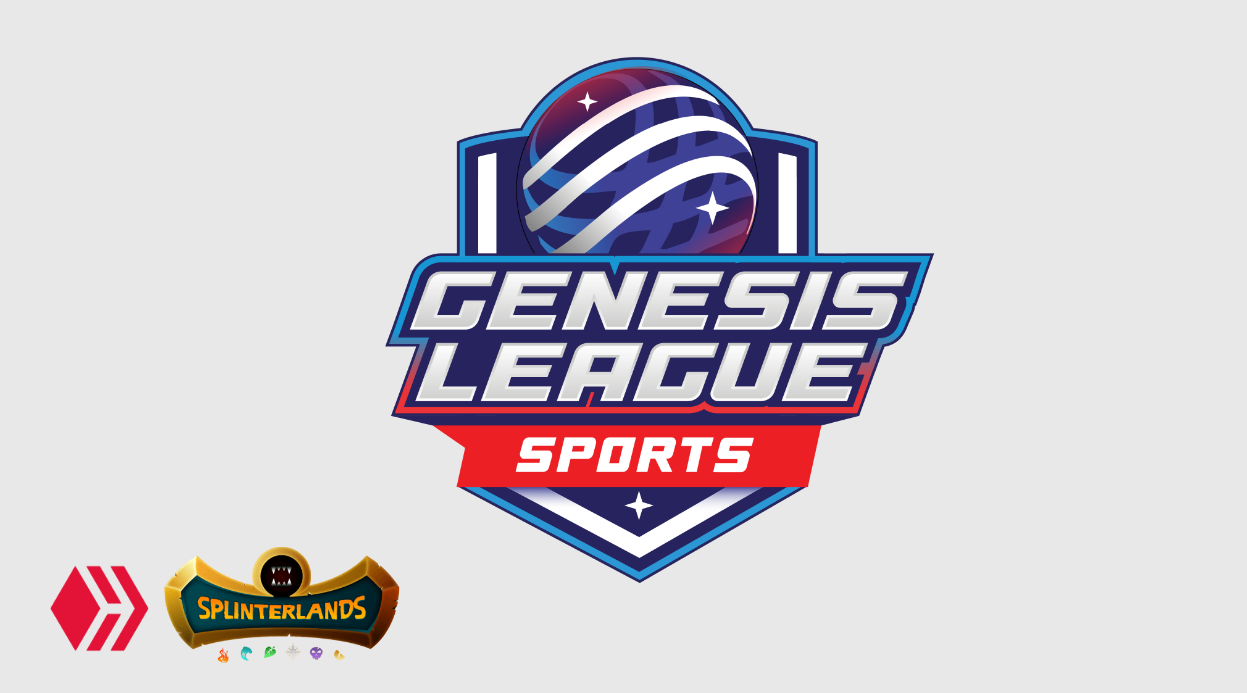 ---
You can now start trading your GLX for SWAP.HIVE.
---

Splinterlands game is termed the "next generation of collectible card games" in which allows players to collect, trade, and battle with provably scarce digital collectibles with real-world value. Battles on Splinterlands Unlike most trading card games, are fast and furious, and are usually completed within few minutes. The Splinterlands gameplay is simple and easy to learn viz: reviewing combat rules, making and submitting of the team and watching the battle unfold.

If you found the article helpful, please hit the upvote button, share for visibility to other hive friends to see. More importantly, drop a comment beneath. Thank you!
Let's Connect
Hive: https://leofinance.io/@uyobong
Twitter: https://twitter.com/Uyobong3
Discord: uyobong#5966
---
Posted Using LeoFinance Beta
---
---