End Of Quater Final Round | We March On
It is really a sad day for the Ronaldo fans right now, even me as a person am not really happy after Portugal lost the match to Morocco today with a goal down, after what went down yesterday between Croatia and brazil and also Argentina with Netherland, we knew any thing can happen in this Qatar world cup even the best of the best can be defeated, even almighty brazil went home and today Portugal is going home too. I really didn't know what transpire between Ronaldo and his coach Santos but I learnt it was because he got angry when they substitute him with another player during their match with South Korea and got defeated so the coach decided to bench him this time out. I really didn't know how true that is but honestly, it didn't really go well.
Even if a one man cant play the whole field, it can take one man to change the whole game, we all know how desperate Ronaldo is, with his aim in winning this Cup because it seems this will be his last match because he will be around 41 years before the next world cup and he might not play. There have been lot of negativity going around against him and to me, he never deserve all this bant or negative comment at all, he is a G.O.A.T and will always be, He created history and already set a lot of record.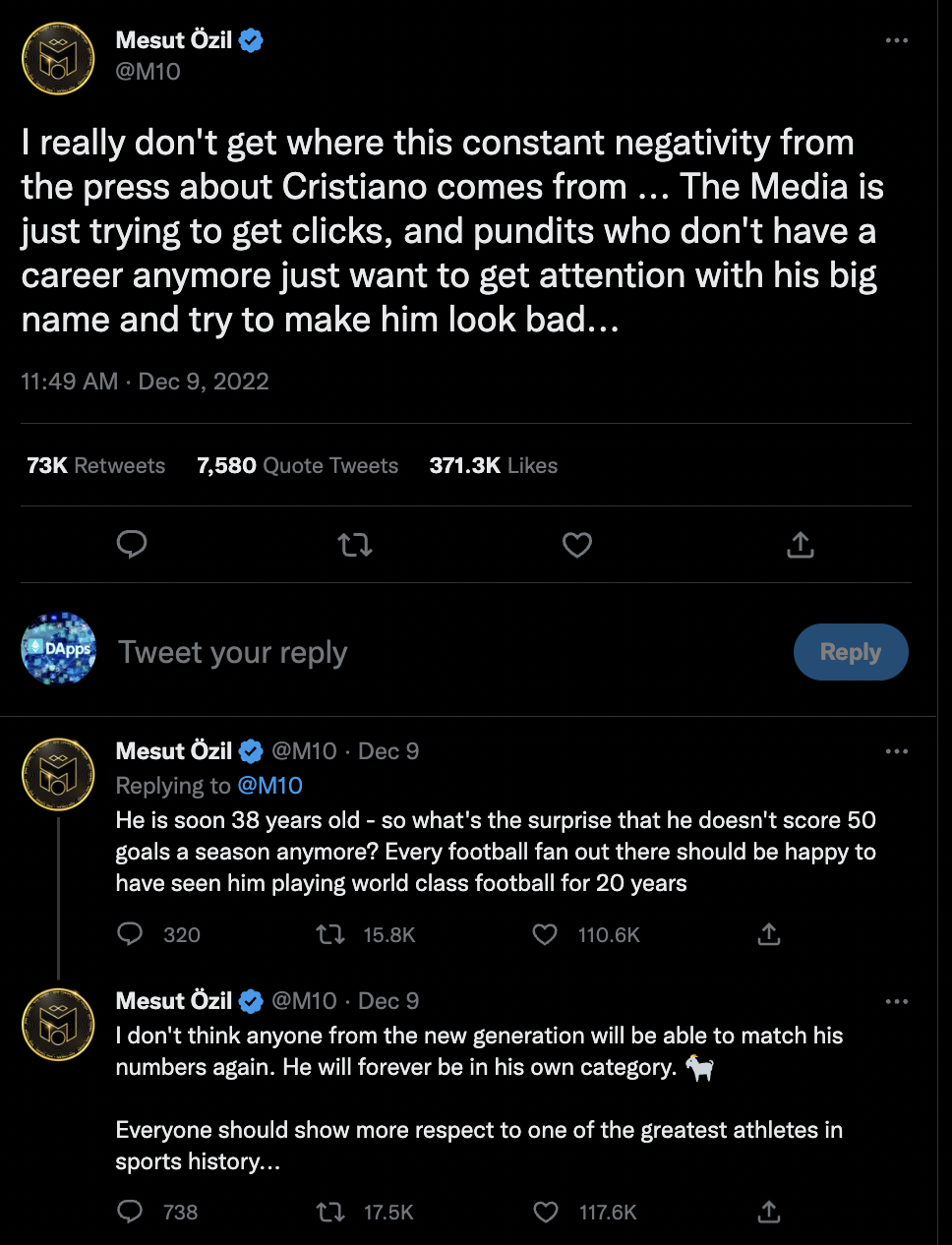 Mesut Ozil said it all, we should show him more respect because he is one of the greatest athletes we ever came across in his generation. If he play or not, people will always talk, well on a normal day, you cant give humans the satisfaction they want because no matter how good you are, they can never get satisfy.
On France level against England, France didnt disappoint me this time, even though England is also a great team and they really put in all their best, France still manage to beat them 2:1 down which made them qualify for the next stage which is the semi-final and the fixtures is already out, Argentina will be facing Croatia this time around, we cant even decide how this will go down because if Croatia can hold their stand against Brazil and really defend in such way, they will really be prepare to face Argentina this time around and I hold it wont end in a penalty shootout this time around too. France will be facing Morocco and I hope Morrocco wont be going home this time around but may the best team win but hoping to see France against Argentina in the finals.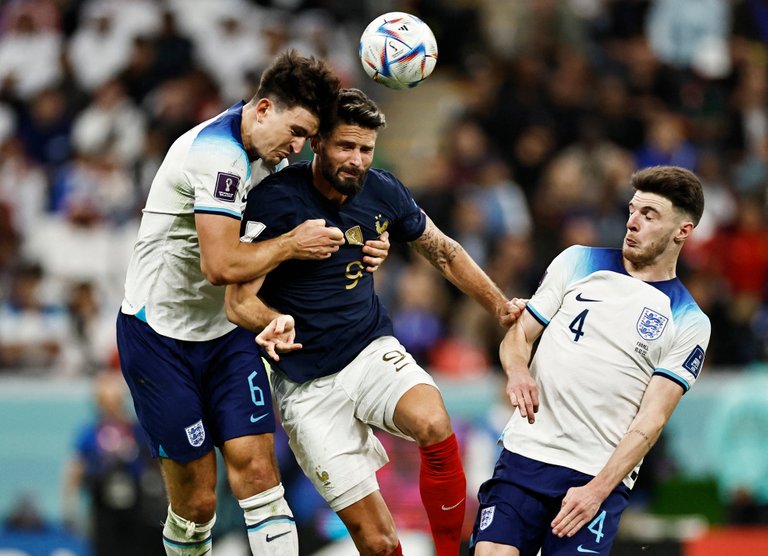 The hive buzz world cup challenge is still on, everyone is trying hard to secure their spot and have a share of the rewards. I still have 33 badges intact and I hope to grab the few badges remaining.
---
---