The End Of Qatar World Cup | Argentina Came Victorious | What A Match
I almost had Hbp today all because of the Qatar final world cup match today between Argentina and France, I even had to cancel my church christmas carol which was suppose to hold today around 4 pm just to sit comfortably at home and watch this final match. Starting from day 1 match between Qatar vs Ecaudor till the Final match between Argentina and France, It just bring in some vibes and all I could shout right now is What a moment! What a match !! What a game !!!.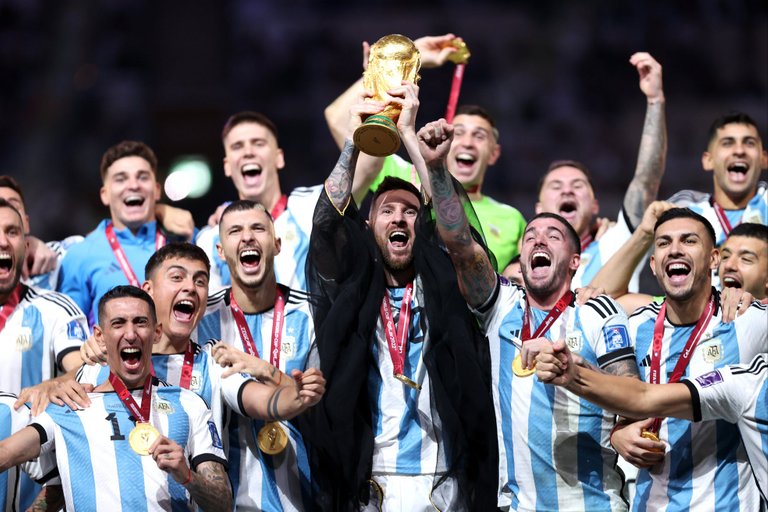 The main vibe started when we saw the countries going for the third place which was between Morocco and Croatia which really played well even though most of us want morocco to actually take the 3rd places but it was vice versa, after a lot of up and downs Croatia beats them with 2 goals down to 1, then we started hoping for the final game because it was a big country match with lot of supporters. We have the Goat (Messi) supporters rooting for Argentina and most of the Ronaldo Fans since Portugal didn't qualify opt in to support France this time around since they have some good players especially Mbappe and also they are the defending champion since they wont the World Cup in 2018. The match started and I wasn't impressed at first especially during the first half when France were playing like dummies, as if they forgot this is actually the final match.
It was a shocking moment when Argentina got their first penalty and Messi score, I was like WTF, then Di Maria score again making 2-0 down in first half, I actually said it is finished and off the Tv just to receive some fresh air, then came back in to continue watching with hope that miracles might happen and it did at 80mins when Mbappe score the first goal (penalty), I was like is ok, then boom he score the second goal within 1 mins and I shouted, what a comeback happily and I was hoping they will score 1 more goals and the match but they didn't. Extra time came and Argentina score again and Mbappe score again with another penalty. Then they end the match with a draw, from that moment, I knew it is over, I wasn't happy but happy, the penalty shootout get as it be but France really try.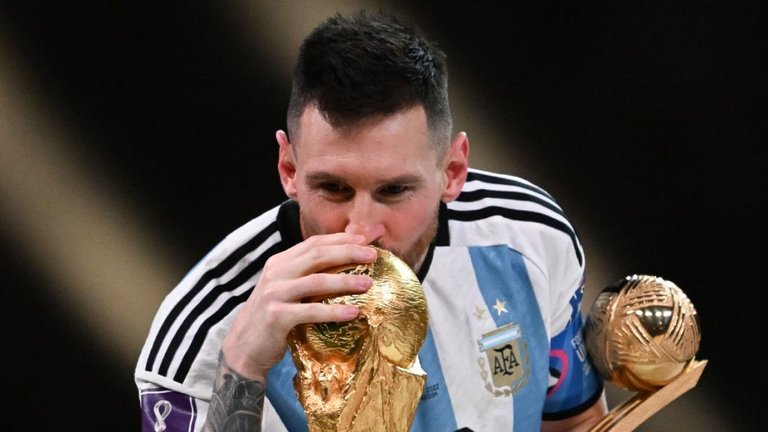 Sad moment for Ronaldo fans while Messi fans keep jubilating, jumping up and own as their Goat did it one again. Congratulations to the whole Argentina Teams and Family. Now we came to the end of the World cup and also to the end of Hivebuzz world cup predicting challenge, it was a great challenge and am glad I really participate, Now we wait for the final annoucement
---
---