MANCHESTER UNITED CAN GET IT RIGHT IF THEY FOCUS ON BEATING SMALLER TEAM
I just checked the English premier league table and I must confess, I felt really bad for Manchester united. Just take a look at where they are occupying on the log table, almost 18 point difference, wow, I don't really see them going to top of the league, the gap is just too far away. I was wondering how they lost so far in the title race, the only thing that I know is affecting Manchester united at this period is that they were unable to defeat smaller teams, that is where their issue is coming from.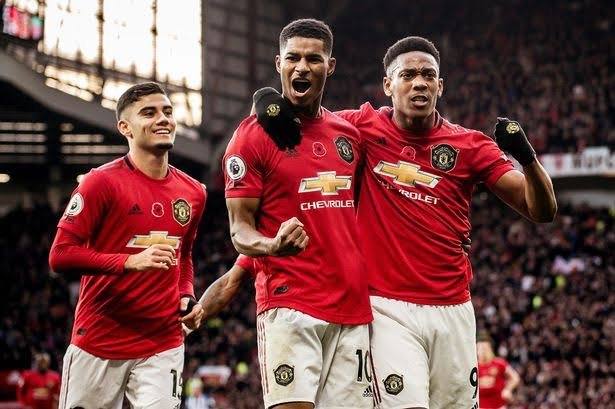 credit
So, if they want to bounce back to winning ways, they should first of all emulate the spirit of beating smalller team, this is where their issues lies. I remember back then when Liverpool fc were doing same and it landed them in poor state which sees them struggle to competite. So my advice to Manchester United team and supporters is that they should start focusing on smaller team, that is where they will see impact.
Match fixtures
Africa Cup of Nations - Qualification:: group ANovember 13
17:00Namibia? - ?Chad
Africa Cup of Nations - Qualification:: group BNovember 13
14:00Malawi? - ?South Sudan
20:00Burkina Faso? - ?Uganda
Africa Cup of Nations - Qualification:: group CNovember 13
20:00Sudan? - ?Sao Tome and Principe
Africa Cup of Nations - Qualification:: group DNovember 13
20:00Angola? - ?Gambia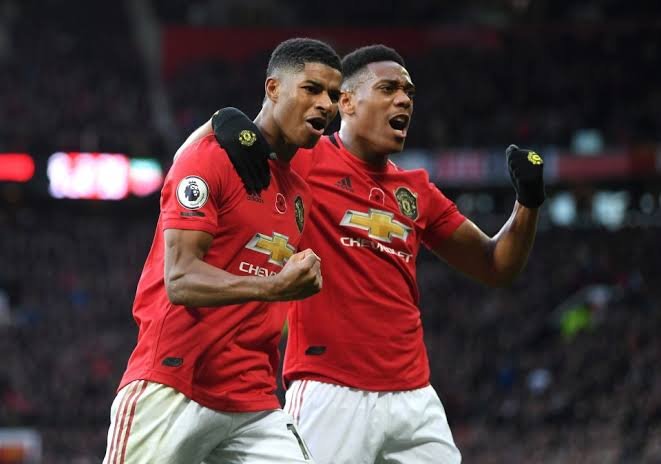 Africa Cup of Nations - Qualification:: group ENovember 13
14:00Central African Republic? - ?Burundi
Africa Cup of Nations - Qualification:: group FNovember 13
17:00Cameroon? - ?Cape Verde
Africa Cup of Nations - Qualification:: group INovember 13
17:00Guinea-Bissau? - ?Eswatini
20:00Senegal? - ?Congo
Africa Cup of Nations - Qualification:: group LNovember 13
17:00Nigeria? - ?Benin
17:00Sierra Leone? - ?Lesotho
England - EFL Trophy:: North: group BNovember 13
20:45Fleetwood Town? - ?Oldham Athletic
England - EFL Trophy:: North: group DNovember 13
20:30Shrewsbury Town? - ?Macclesfield Town
England - EFL Trophy:: South: group CNovember 13
20:45Southend United? - ?AFC Wimbledon
England - EFL Trophy:: South: group ENovember 13
20:00Exeter City? - ?West Ham United Academy
England - EFL Trophy:: South: group FNovember 13
20:45Bristol Rovers? - ?
Swindon Town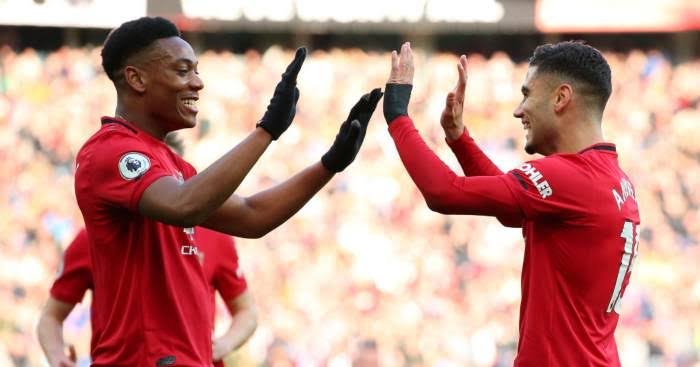 credit
Spain - Copa del ReyNovember 13
19:00CD Becerril? - ?Urraca CF
19:00FC Andorra? - ?CE Andratx
19:00Tolosa CF? - ?CD Pontellas
20:00Comillas CF? - ?CD Barquereno
20:30Melilla CD? - ?AD Lobon
20:30UD Fraga? - ?CD Pena Azagresa
21:00CA Antoniano? - ?Atletico Porcuna CF
21:00CD EL Alamo? - ?Cd Pedroneras
21:00CF Intercity? - ?UD Gran Tarajal
21:00Ramon Y Cajal? - ?Estrella Grana El Palmar CF
Italy - Coppa Italia Serie C:: play-offNovember 13
17:00Triestina? - ?Virtus Verona
International - Club FriendliesNovember 13
17:301. FC Union Berlin? - ?Holstein Kiel
19:00Cartagena? - ?Barcelona
International - Friendly (Under 23)November 13
18:00Brazil U23? - ?USA U23
20:15Argentina U23? - ?Chile U23
Euro U-19 - Qualification: group 1November 13
11:00Montenegro U19? - ?Bulgaria U19
14:00Turkey U19? - ?Armenia U19
Euro U-19 - Qualification: group 4November 13
14:30Iceland U19? - ?Belgium U19
19:30Greece U19? - ?Albania U19
---
---