CHANGING A FOOTBALL BOOTS SOLE FOR MY FRIEND
Good day to everyone on hive, I hope these meet you well and that you're having a great day, today I'll like to take you through how I help a friend of mine change the broken sole of his football boots.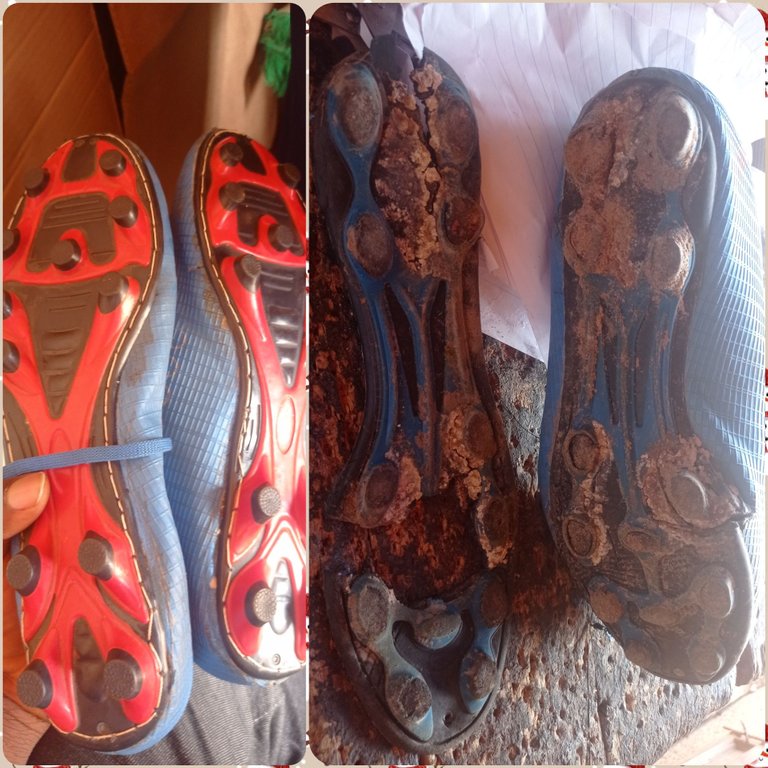 We get to know each other from the viewing center where we watch football matches and debate over almost everything football related since he's a Manchester United fans, while I'm An Arsenal fans, but then most of those argument while just on the surface, while we grew our friendship outside football, so one day when his boot got broken during a football match in the community field, he brought it to me to help him replace the sole with another one, cause he can't afford to buy a new one presently.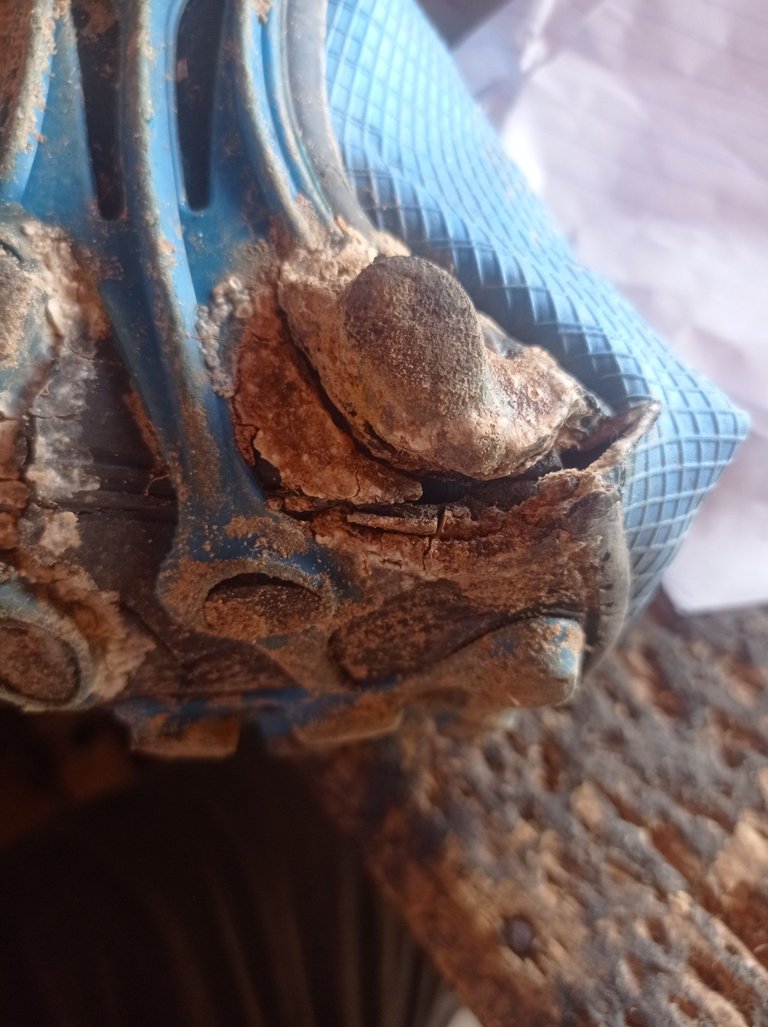 So once I got to the store, I cut one of the sole, and took it to the market to purchase a sole of it size and shape, and when I got back I cut the other sole out of the boot.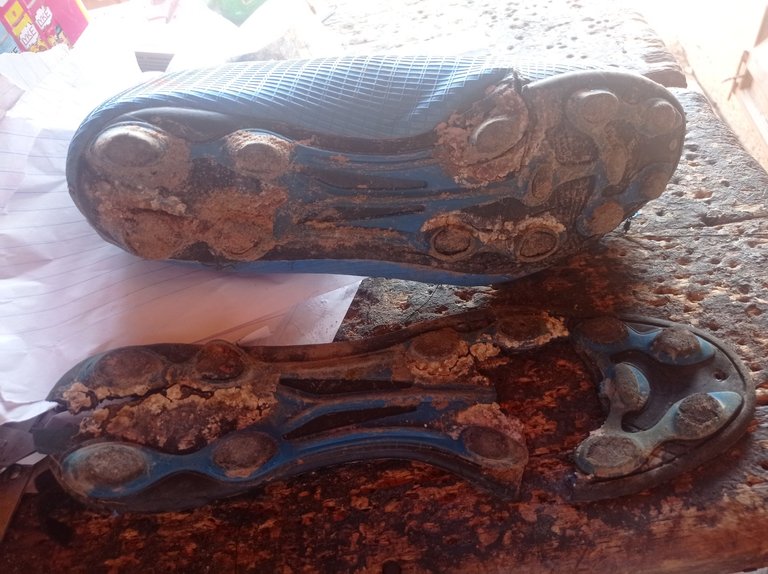 Then apply gum on the upper parts of the boots and the back of the new sole, then attach it together.
After which I use my needle and thread to Sewing the sole around the boots so it's won't remove or get damage sooner.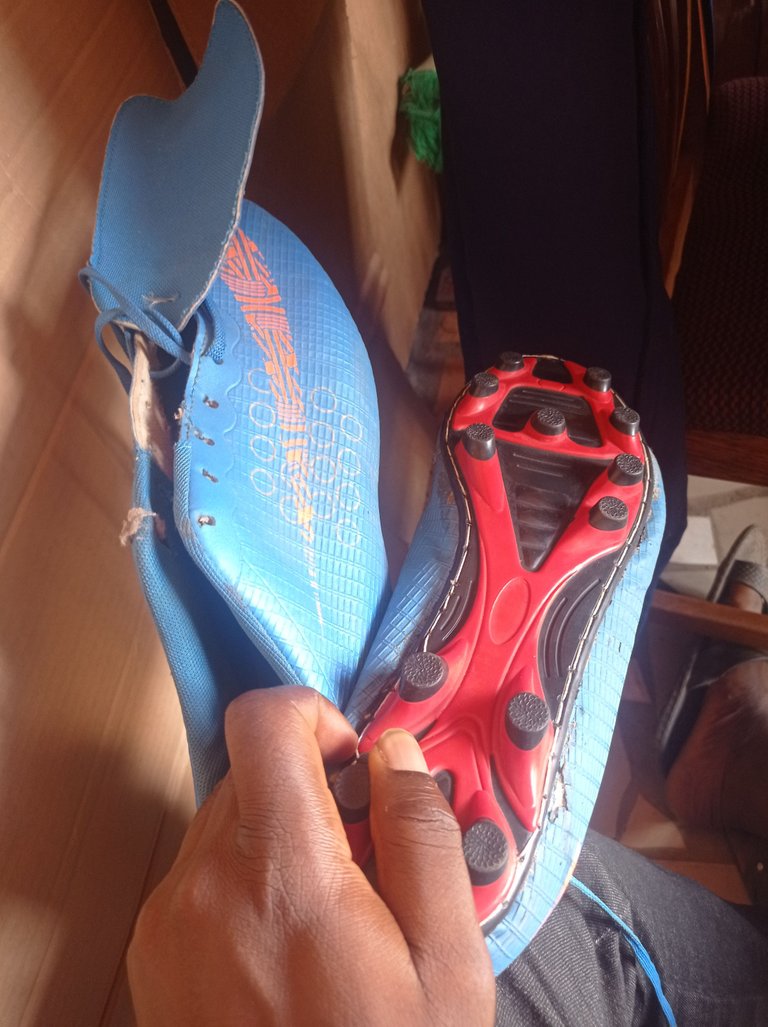 And here is the new sole on the boot look as good as new once again.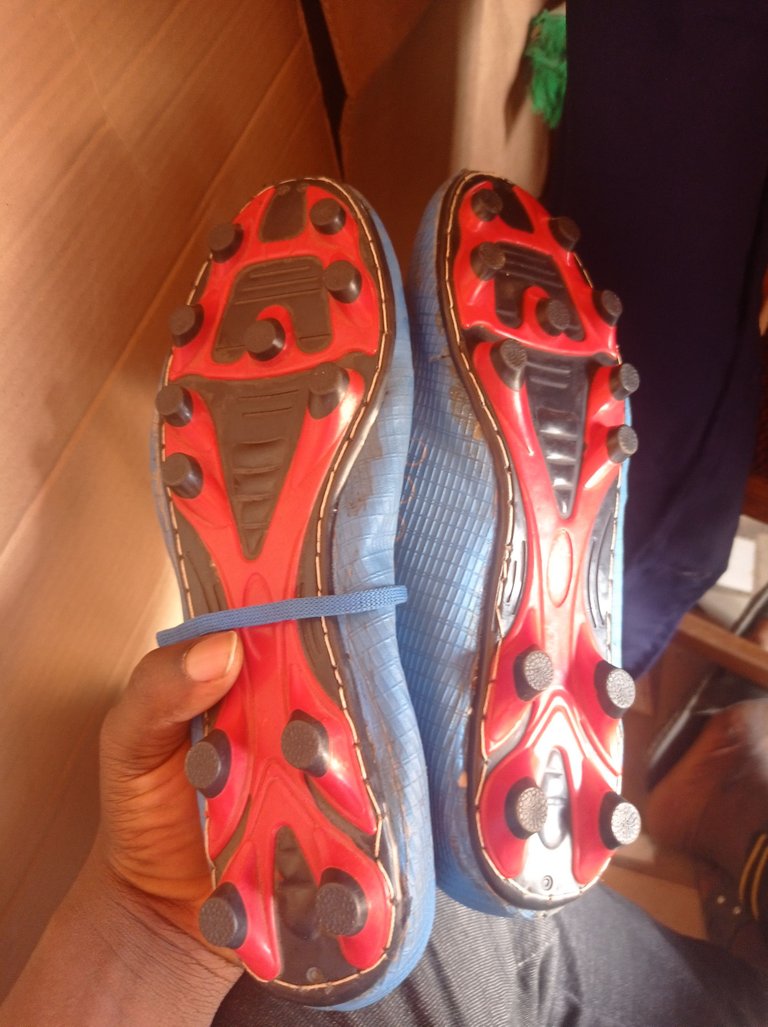 ---
Thanks for checking out my blog post, if you want to know who @vickoly is😉, I'm a shoemaker, who is also into fashion designing and other related craft, to know more about me you can check out my Introduction post on hive, thanks once again, have a blessed and productive day ahead 🥰🥰.
---
---