Delightful experience in the Hive FPL Game week 29
It's been an exciting and delightful week for me and my hive fantasy football league team, and what makes this week unique is nothing more than the fact that my team accumulated one of the highest points we've ever had in years, a whopping 117 points. That was the highest score anyone had in the city of Neoxian FPL league, and that moved me up to second place. The huge point was also instrumental in taking me to the 46th position in the hive FPL league.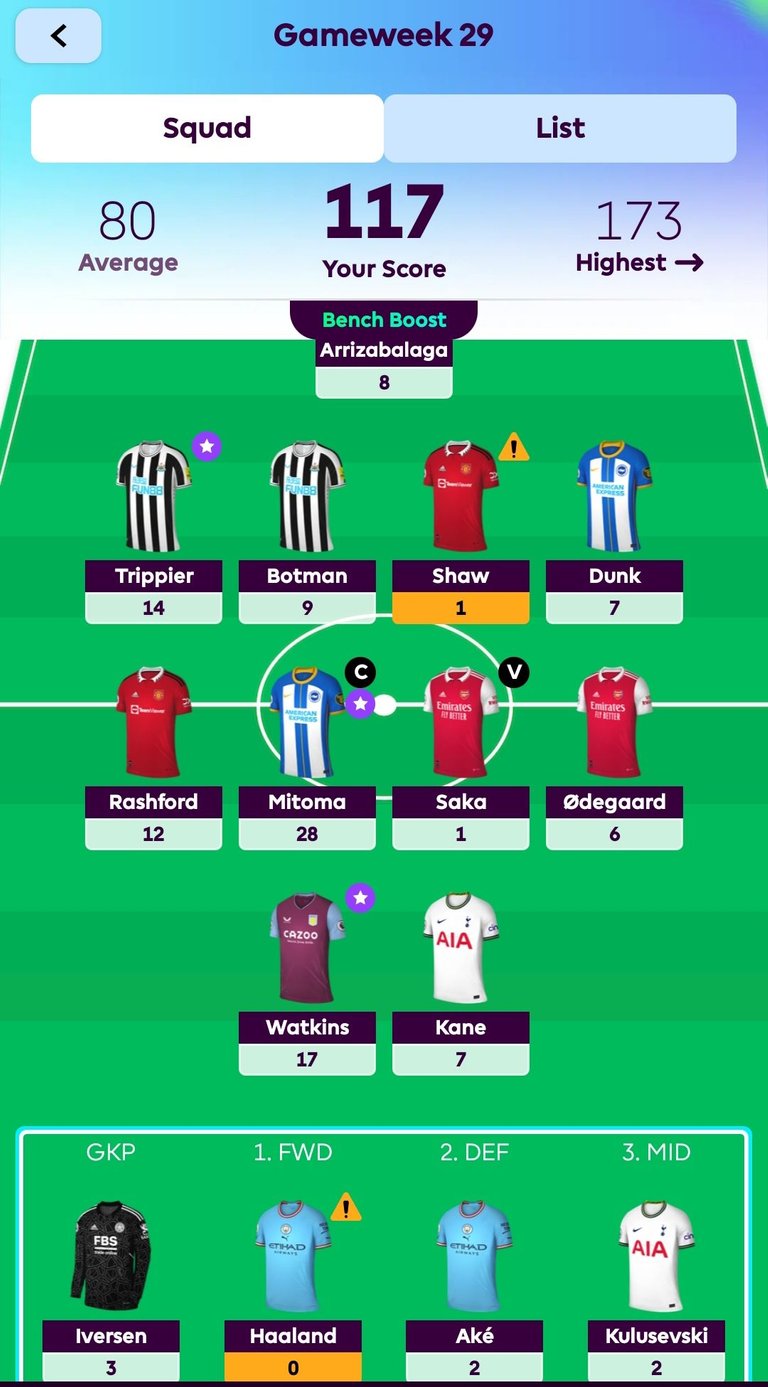 There were two major reasons why I had so many points, one of which was that most of the teams that had outstanding games prior to this time played their games, which allowed some of my players to accumulate more points. The other reason, which I actually regretted using, was the bench boost feature I used to increase my chances of earning more points. I wasn't too happy with it because most of my players on the bench didn't accumulate enough points to justify my usage.
Saka, my assistant captain, disappointed because he was started off the bench for this week and he wasn't able to have a huge impact when he came on to earn a good point; Luke Shaw also wasn't at his best after conceding two goals against Newcastle; he was also substituted off in the 35 minutes following an injury; every other person did pretty well except for those on the bench, but I'm pleased with the point overall.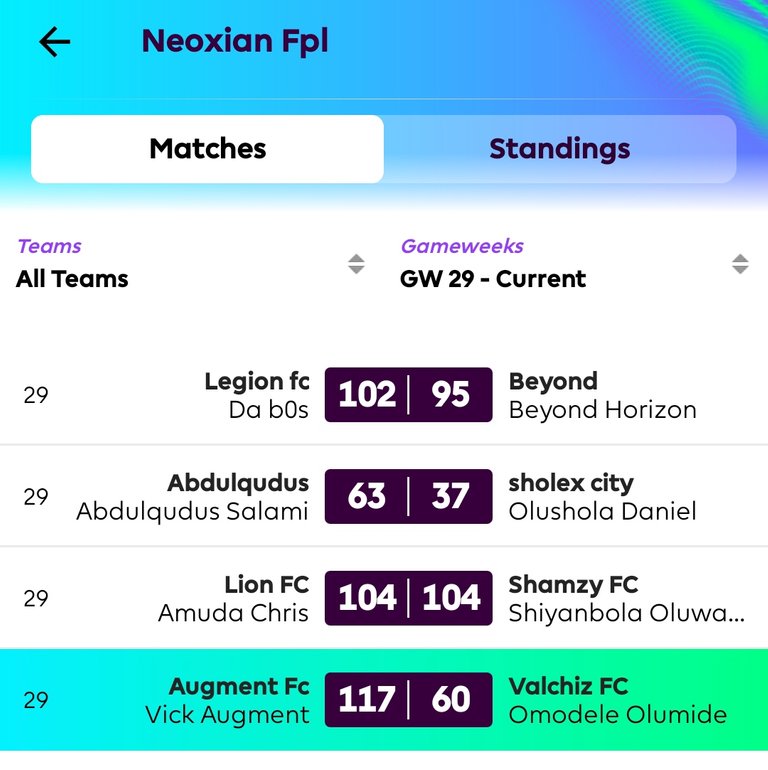 For this week I was peered with Valchiz in the city of Neoxian League, and my team came out victorious with a commanding 117 to 60 points he had, which was almost double of his, and the victory alongside Shamzy's loss meant I rose high in the league to the second position from the third I was last time out.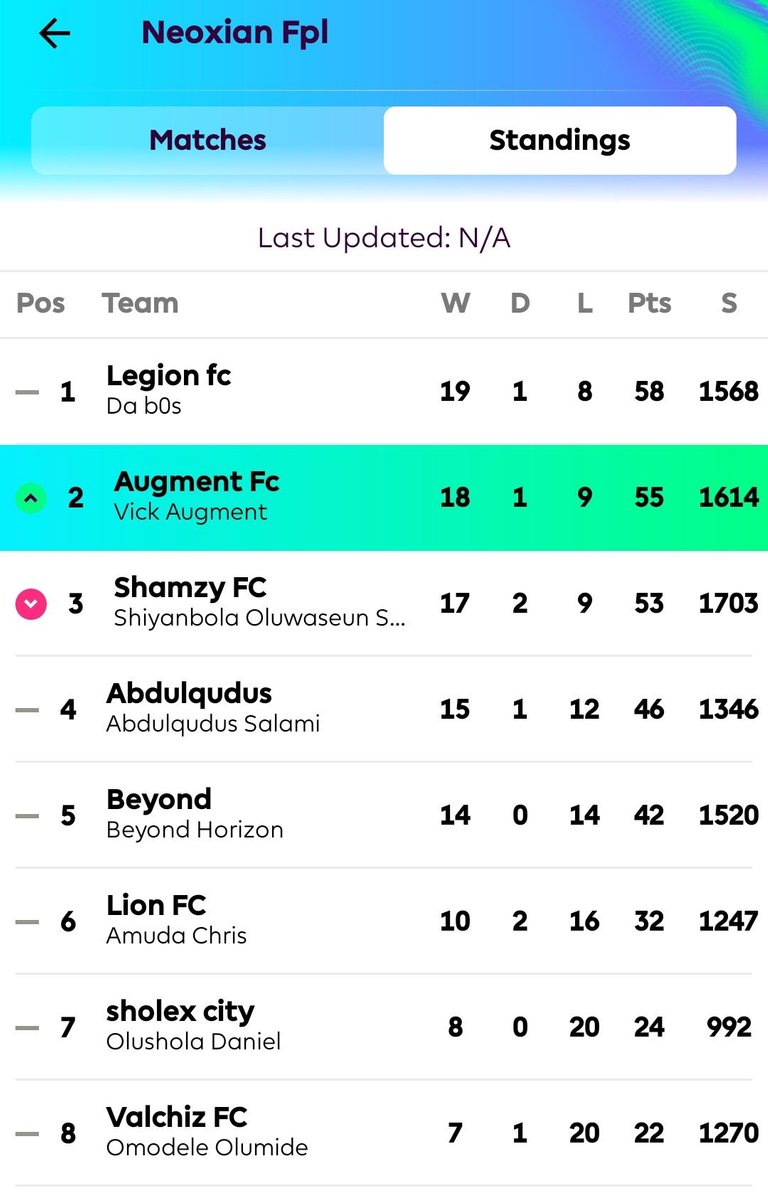 Another good news was that the huge 117 points my team accumulated moved me high up in the hive fpl league, as I literally rose from the 53rd position to the 46th position. This is very impressive, and I'm hoping things will continue like this till I rise high and high on the league to hopefully the top 20.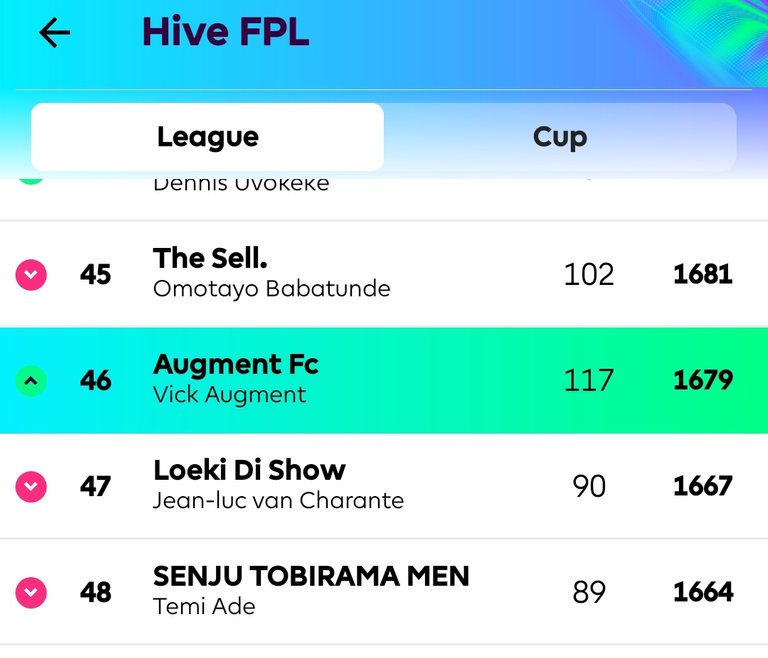 With this week off, now I'll need to run down to the transfer section to build my team and bring in some worthy players that are in great form and would most likely earn my team more points subsequently ahead of the game week 30 and subsequent games.
---
PS: I make use of Quillbot grammar checker features to help correct some of my grammatical and punctuation errors after writing my content by myself.
---
NOTE All images are screenshot from the official premier League app.
Thanks so much for your time, have a pleasant day ahead.
---
---