First victory in a while for my FPL team
The week 28 of the Premier League football games was one that preceded the international break that'll last till the first of April, although once again I forgot to set up my team and bring in new players prior to the first match kicking off, but fortunately for me, my choice of captain for the week, Saka, was an excellent call that went on to earn my team a whopping 36 points all by himself. Alongside other team members, we had 57 points, and that was enough to beat my opponent in the Neoxian FPL.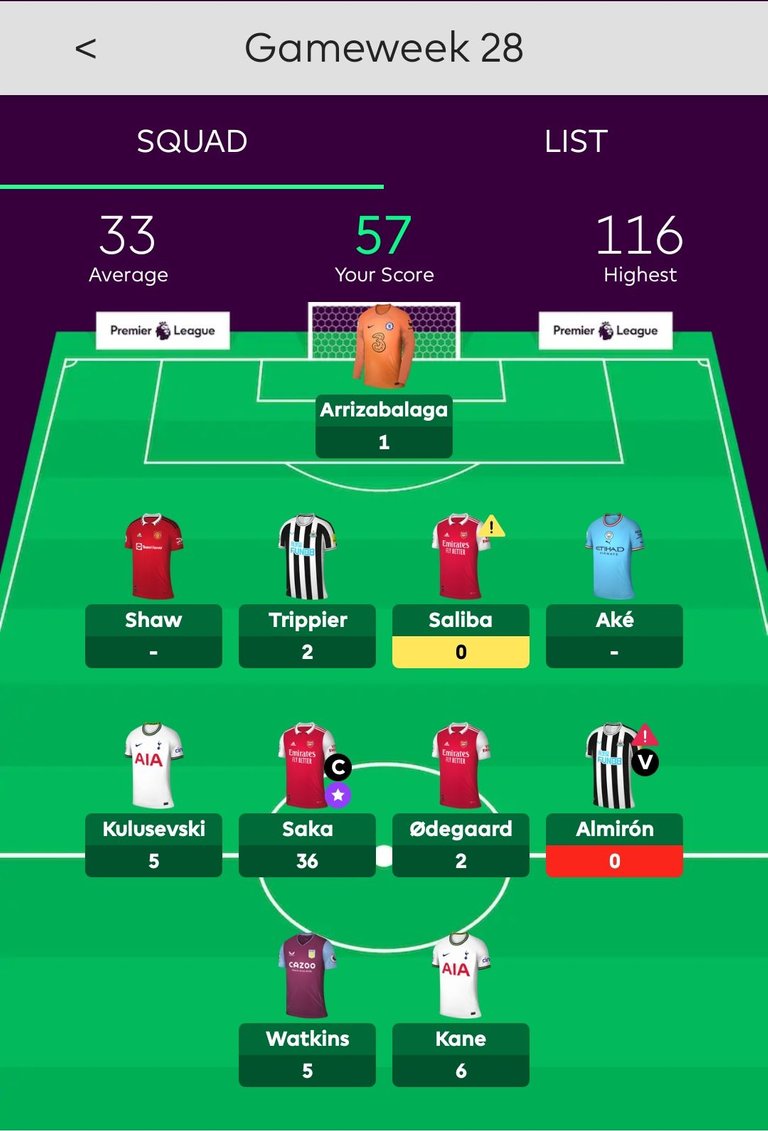 Without Saka in my team, I would have still won against the Hive-World team, but the margin would have been minimal, because every other team member aside from Bukayo Saka only had 21 points in total, and those were enough to better my opponent's team, which only has 16 points. Well, I'm glad I chose Saka as a captain; the win didn't really change much about my standing on the log, but it at least improved a little.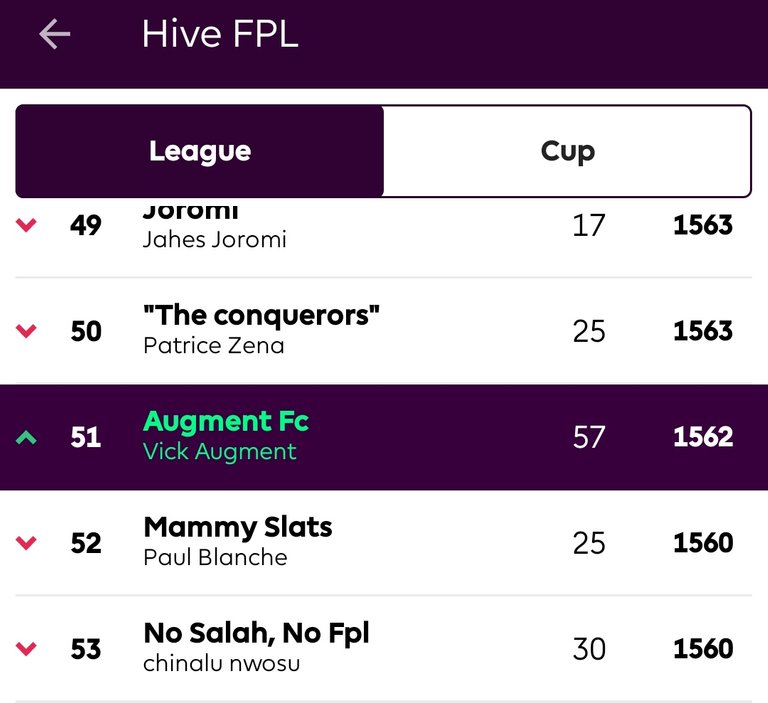 Now after the game, I've been able to move up on the FPL league table to the 51st position from the 53rd position I was initially in, all thanks to the fact that everyone around me had a pretty bad week in this week 28.
After playing against Lion and with my 57 points, I was by far the highest point accumulator in this week's Neoxian City FPL league, but that wasn't enough to change my position on the table. I still remain 3rd on the log behind Bo's and Shamzy's FPL team, but I'm hoping to climb up the log soon.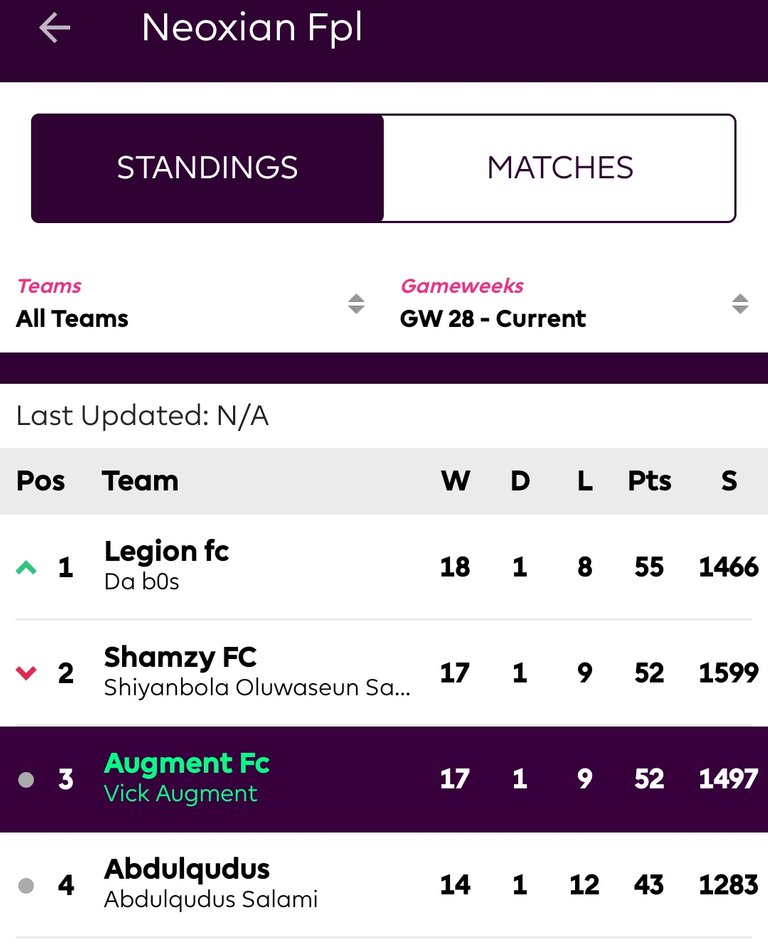 Ahead of game week 29 coming up in April after the international break, I've already made my team's transfer, and that was because I didn't want to forget about it again, but now I wish I had waited because some players might get injured during the international break, and if they're on my team, there won't be a way to change it. Well, let me just hope for the best.
That's all on my FPL team recap for this week, till we meet in the following recap.
---
NOTE: I make use of Quillbot grammar checker features to help correct some of my grammatical and punctuation errors after writing my content by myself.
---
PS: All images are screenshot from the official premier League app.
Thanks for your time, stay bless.
---
---