Having a great time as I learn how to play snooker
HELLO HIVE
Greetings to everyone and welcome to my blog these new week, I wish you all the best in all your endeavours throughout this week and beyond, after having a good time on Saturday at the table tennis joint, I decided to pay a visit to a nearby snooker board joint at a hotel close to my resident on Sunday, all in a bid to clear my mind of the countless worries I'm passing through presently.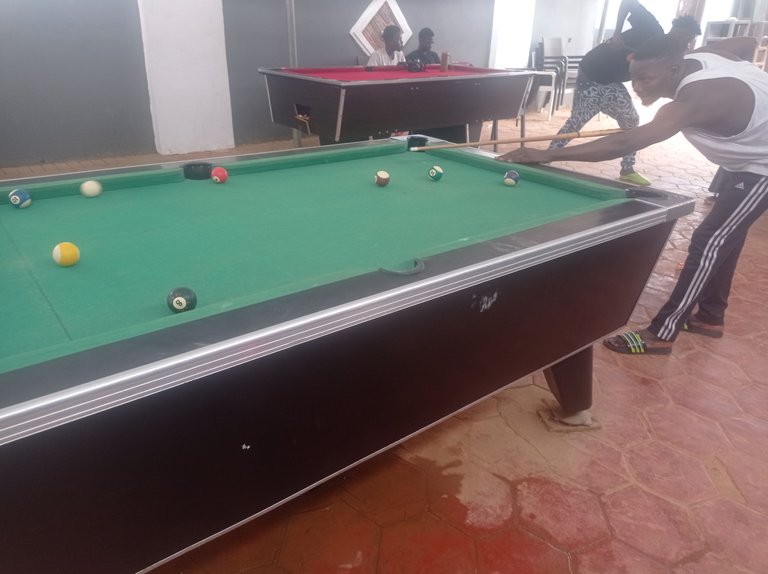 And by the time I get to the snooker joint, I must say it's a new experience entirely, first and foremost it's worthy of note that I'm not familiar with how it's played no the rule that revolves around it, though I've seen people gather around the board several times since childhood, but I'm just not too convince to participate in it, probably because football gain my heart first.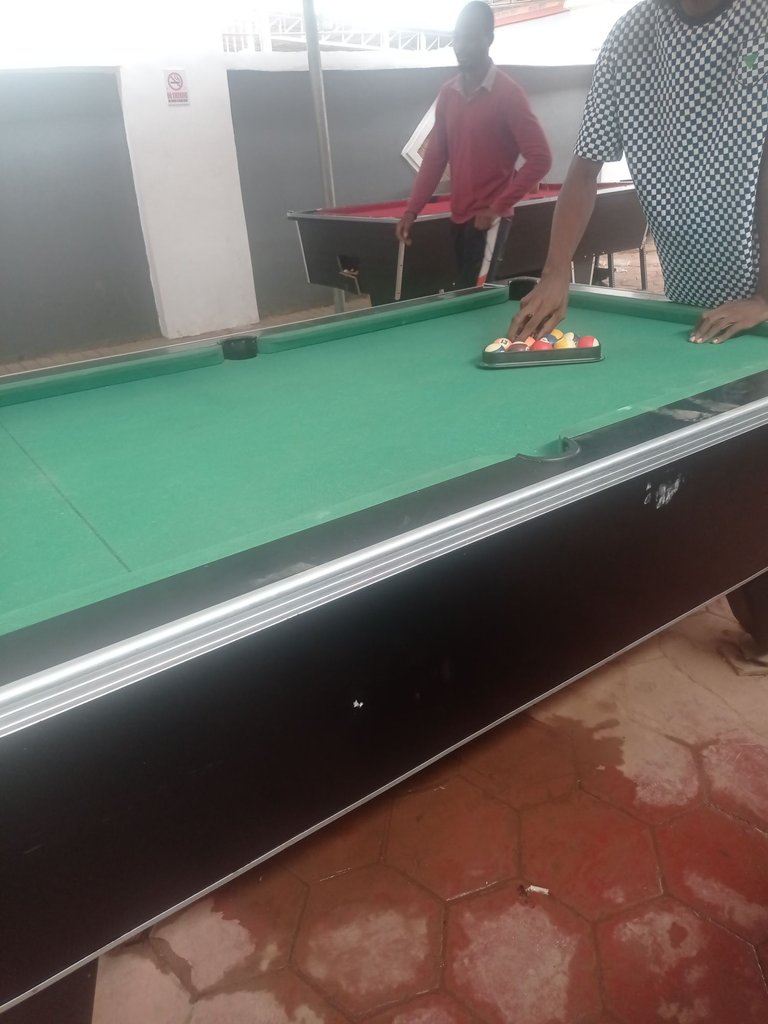 But then I first being in a new environment and in a place where I had little or no knowledge about will help me ease my tension, and I say it did just that, I'm able to learn one or two new trick about this sport snooker and some of the rules that it entitles.
One of the things I learnt was that it's been played between two people at a time.
That's there are six pocket on the board where the cue ball can go in through when playing.
That there are 15 cue ball and a white cue ball that is been use to hit your own part of the cue ball with the snooker stick.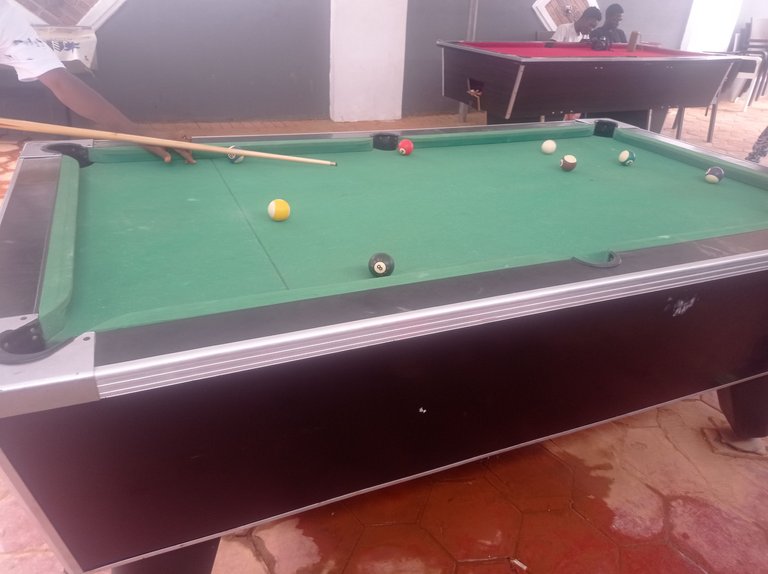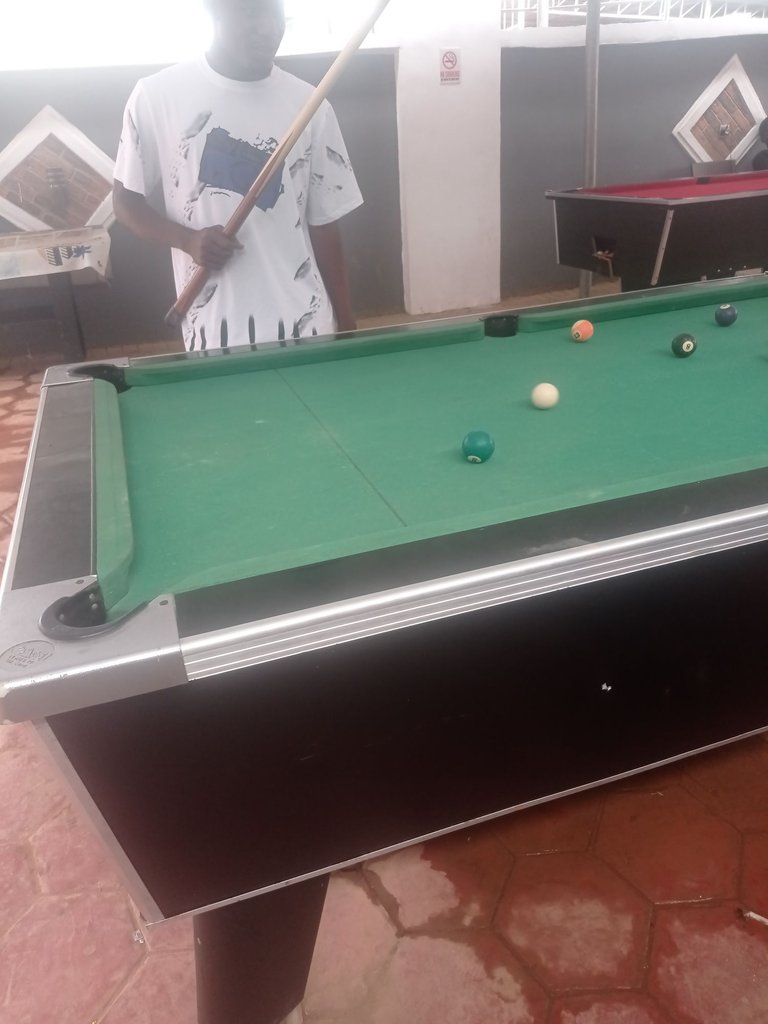 Getting perfect with the stick to hit the target isn't an easy job at all, I tried several times, before I was finally able to successfully hit the ball I was aiming to hit with the white cue call, and that's just a first step, cause I still need to aim and perfect how to hit the cue ball so it can just slot into the pocket.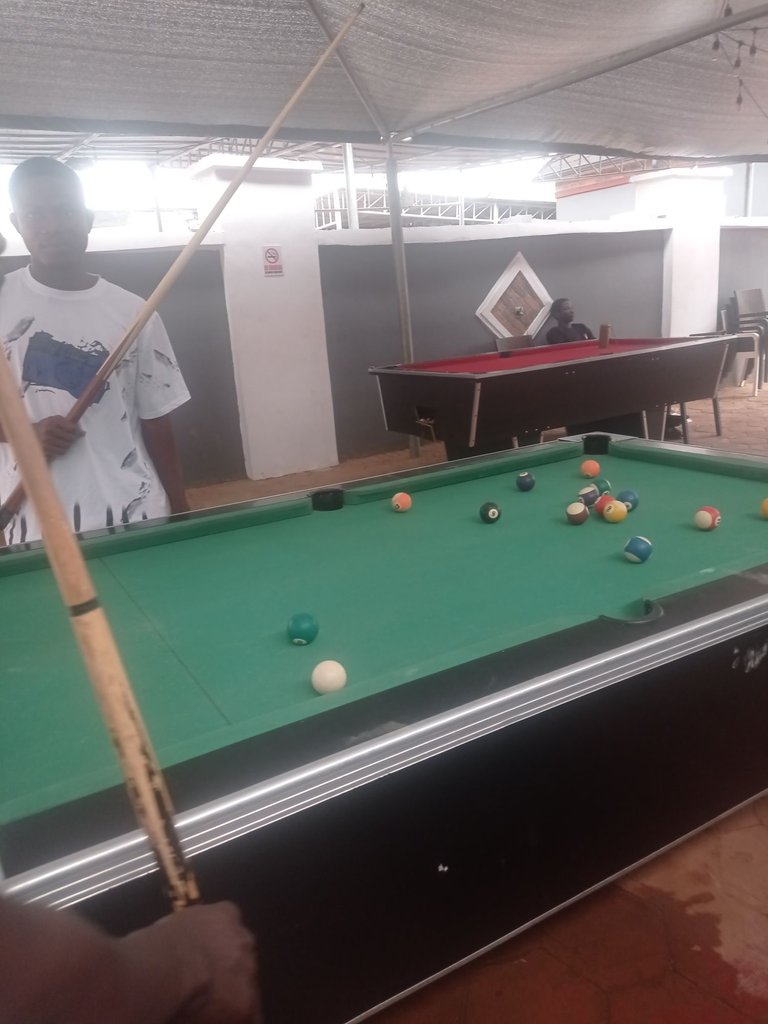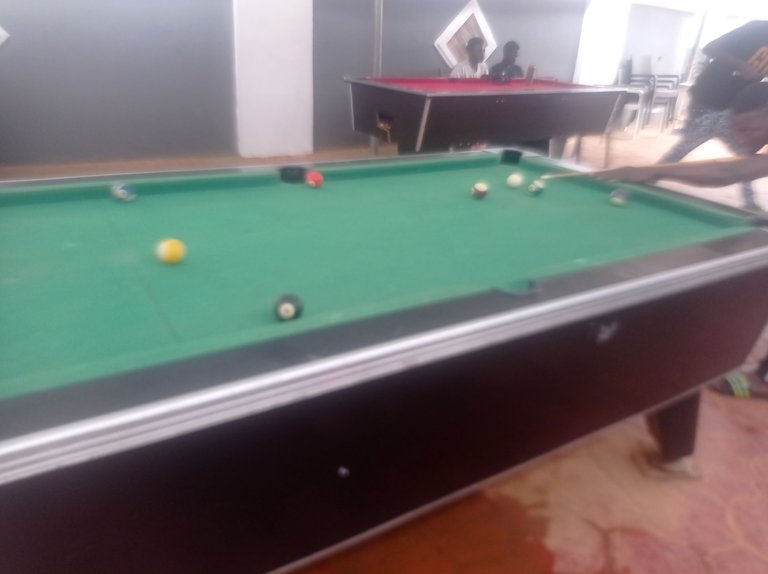 I enjoyed my time there and heard a lot to learn as well, all in all I think snooker is a lovely and interesting sports, but it definitely need a lot of consistent practice to be perfect in the game in other to win or at least guide some cue ball into the pocket.
I'll most likely be paying a visit here some other time, in other to equip myself with more knowledge about the sports.
---
Thanks so much for checking out my blog post, have a blessed and productive new week ahead.
---
---