HIVE FPL GAME WEEK 21 || I WON AGAINST HIVE-WORLD
The fantasy premier league played, concluded game week 21 a few days ago, and my team did exceedingly well and amazed with a total of 81 points despite not using any of the lifelines. This is coming after a loss in game week 20 against @beyondhorizonmm , but this week my 81 points were enough to crush @hive-world and that moved me to the first position in the Neoxian FPL league.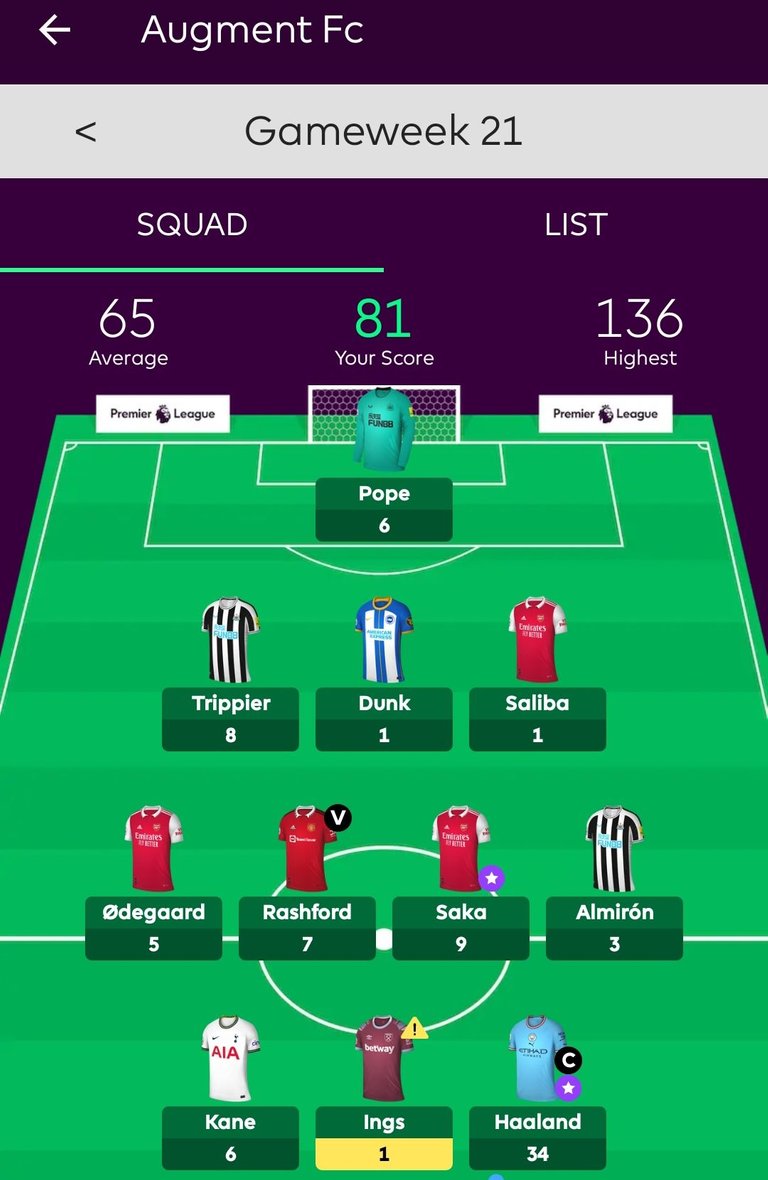 The results were a pleasant one for me and my team because I wasn't too happy about how I lost the last week's game, of course because Beyond's team was better than mine, but what made it disheartening was the fact that I had the second most points in the entire league and while others with fewer points won their game, I lost because I was peered at by Beyond at the wrong time.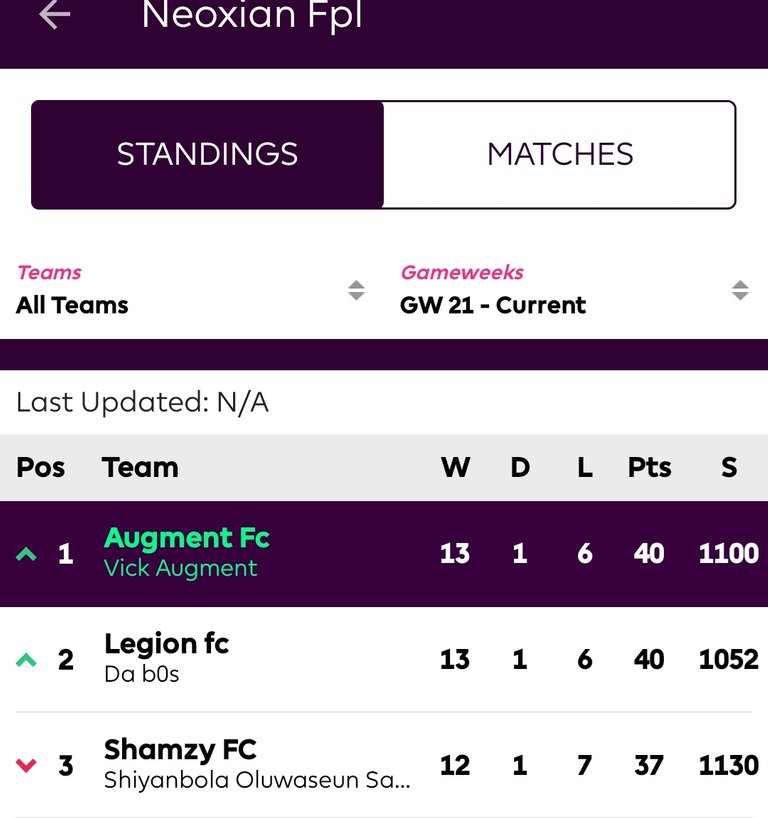 I made just one change in my team beyond last week, and that was to replace Joan Cencelo, whom I got tired of his poor form, and to be in a new powerhouse defense that'll earn me more points. I brought in Brighton and Hove Albion defender Dunk, who also didn't perform well, but I'll trust him for another week and see how it goes, but prior to game week 22, I think I'll need another striker since it seems Ings is now injured.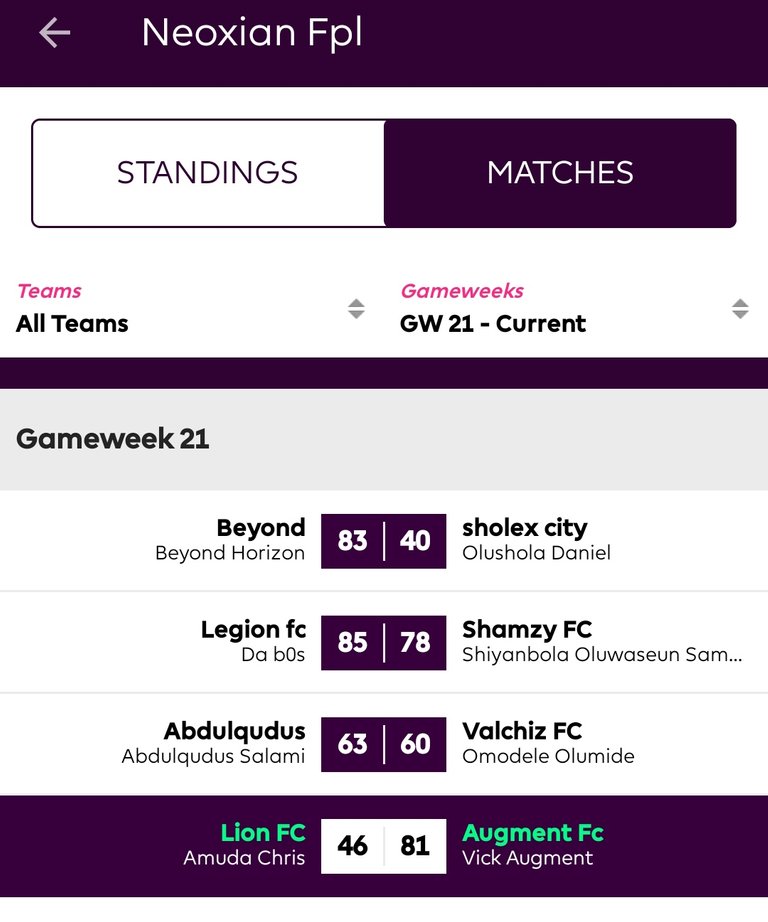 The point I earned was also huge enough to make me move up in rank to the 53rd position on the hive fpl league table, and hopefully, as time goes on, I might go up and up till I can enter the top 10, but for that to happen, I'm waiting for the current transfer window to elapse before I use my present lifeline in order to exchange a huge number of my team for a better one.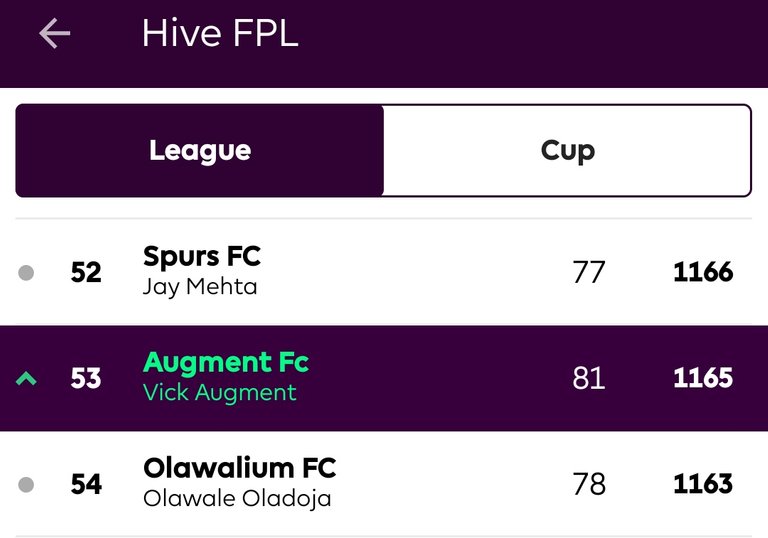 Hopefully things will work out well for my team, and I'll be able to make the right choice in selecting and transferring players that will earn us more points.
---
NOTE: All photos are a screenshot from the official premier League app.
---
Thanks so much for reading through, have a blessed day.
---
---