HIVE FPL TEAM RECAP : GAME WEEK 15
My fantasy premier team's week of Premier League matches got off to a rough start, and it was frustrating to discover that some of the players who should have given my team more points reduced the ones I gathered from other players because they were given red cards. Nevertheless, in the end, I was still able to earn a sizable number of points.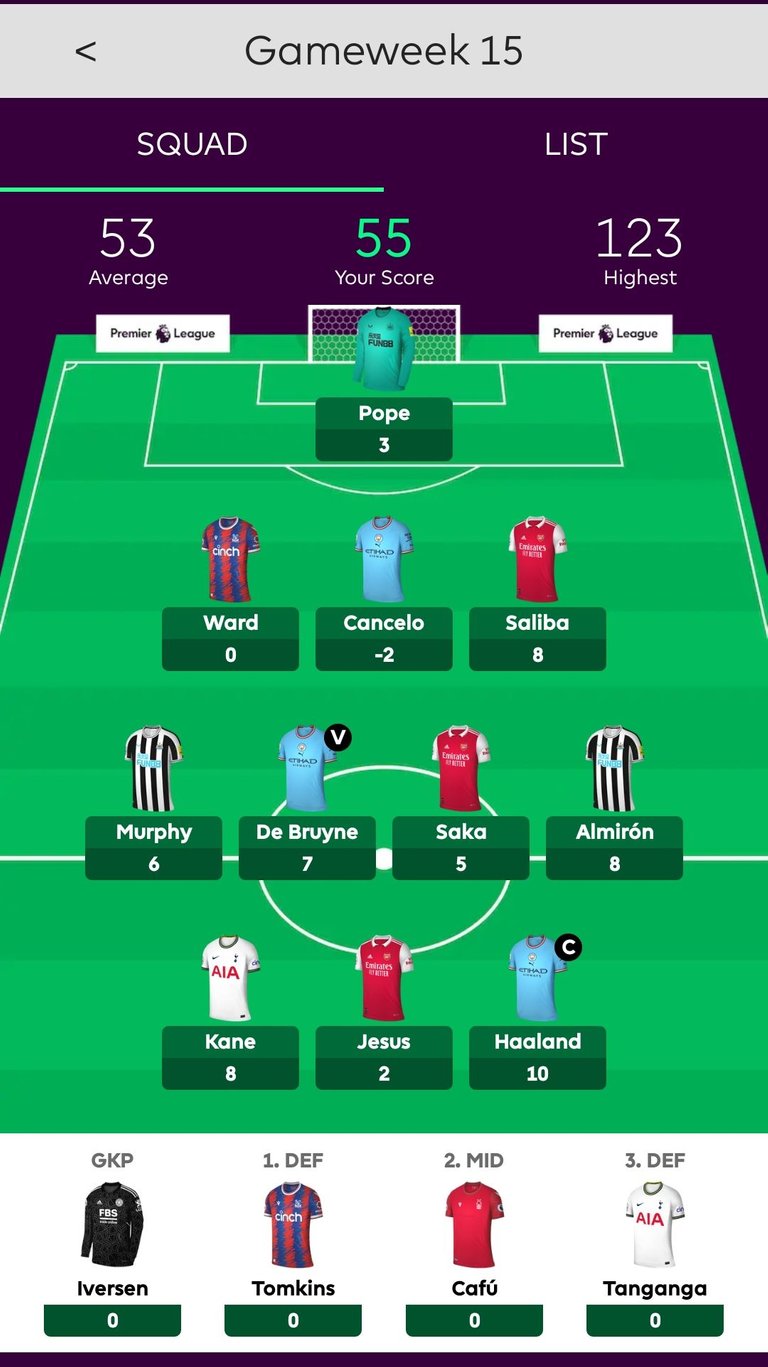 Pope earned three points in the Newcastle game, Murphy earned six, and Amiron earned eight. However, in the Crystal Palace game, my man Ward didn't play the entire game, and in the final game in which my squad participated, Kane earned eight points despite losing to Liverpool.
The first game of the 15th week was Manchester City vs. Fulham. Cancelo, who I believe was sent off early in the game for an unnecessary tackle on his opponent, reduced my team's point total by -2. De Bruyne earned me 7 points for winning a penalty, and Haaland earned me 10 points for both scoring the penalty and serving as my team captain.
The following game was a London derby between Chelsea and Arsenal, and Arsenal won, Saliba had an outstanding performance and was named the game's MVP. Saka, who assisted the game's lone goal, received 5 points. Gabriel Jesus, who had numerous chances to score, was dissatisfied once more and received just 2 points.
---
REVIEW
---
With the way Gabriel Jesus is performing poorly I might have no choice than to sell him off, but I won't be able to do that because I had the opportunity of making just one transfer and that will be used to exchange Cancelo for another Defender since he won't be featuring due to his red card.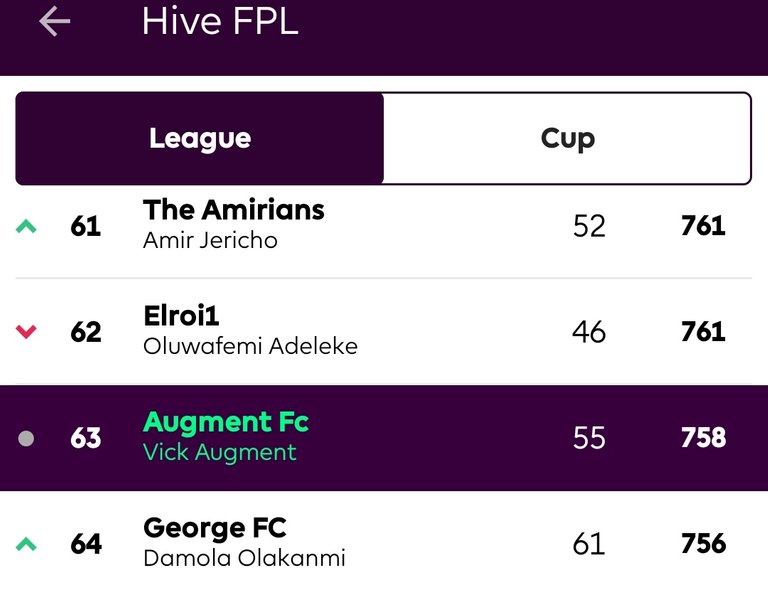 In the hive fpl league, I maintain my 63rd position on the log, but I hope to go higher in the coming weeks.
---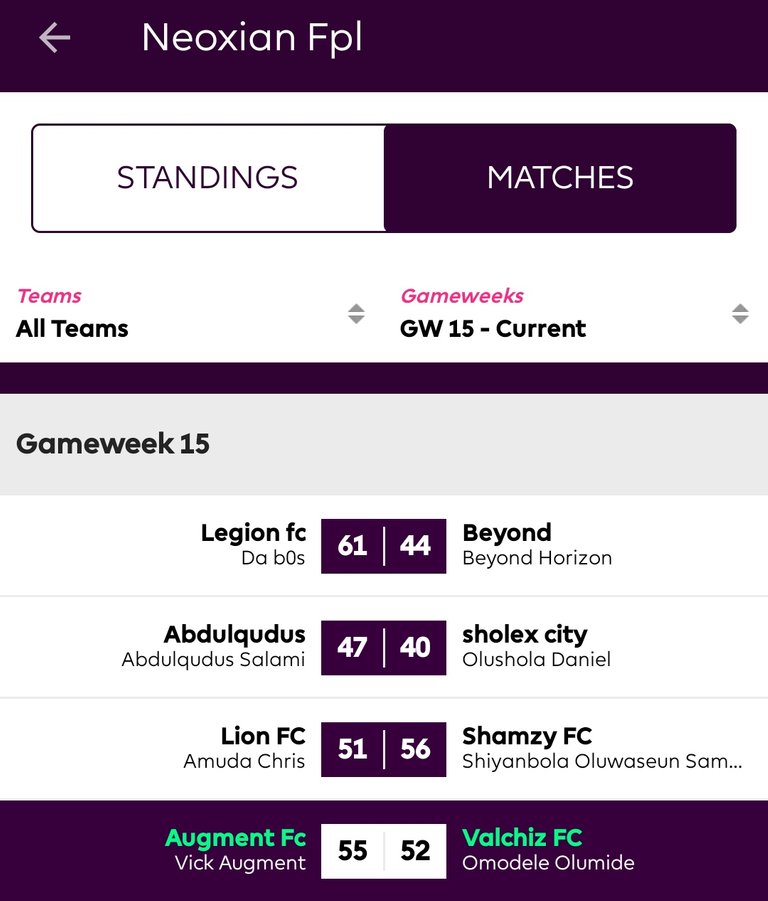 ---
In the city of neoxian league, I played against valchiz, and although it was a very tight game, I lucky won 55-52, and that make me affirm my position as the second on the neoxian league table.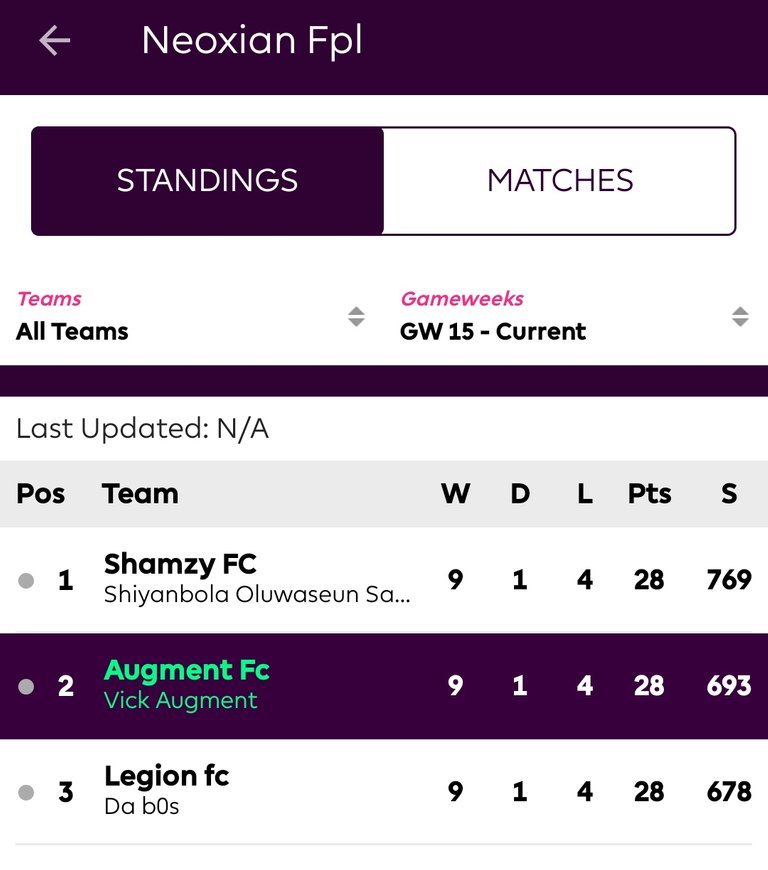 I hope things improve and get better for my team in the coming weeks, that's about on my FPL team recap for the 15th week.
Have a blessed day.
NOTE: All images used are screenshots from the official premier league app.
---
---