HIVE FPL TEAM RECAP : GAME WEEK 15
My FPL team's performance in this week's Premier League games almost certainly would have been poor, but I was fortunate enough to decide to make a transfer, and fortunately for me, the player I added did well to boost the number of points my team earned; otherwise, I would have had a very low point total.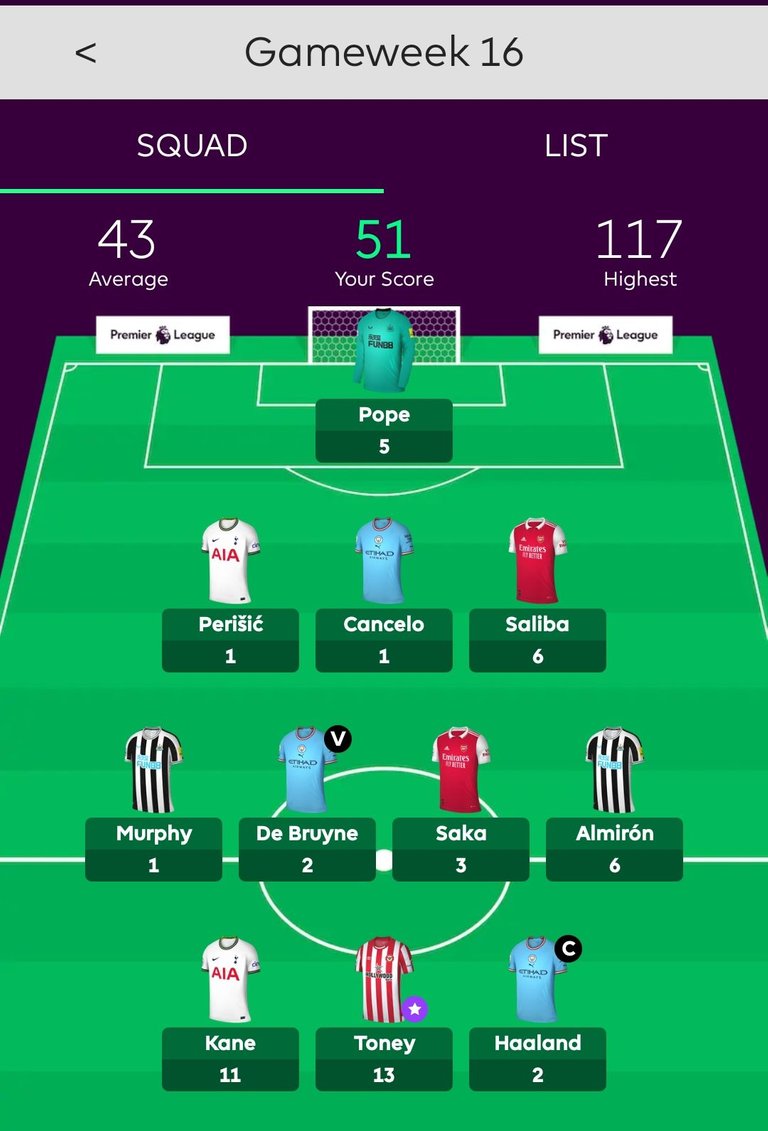 If you've been following me over the past few weeks, you'll know that I've been complaining about Gabriel Jesus' poor performance. As a result, I decided to replace him with Ivan Toney, a player who is upset about not being selected for the world cup, but I just have this feeling that he'll want to prove how valuable he is.
The first game of the week was between Manchester City and Brentford, and my new addition, Ivan Toney, scored twice against City to give Brentford the win at City Stadium. Toney finished with 12 points, while De Bruyne scored 2, Cancelo scored 1, and Haaland scored 1, making for a disappointing performance from the Manchester City players, especially Captain Haaland.
Almiron performed admirably in Newcastle's game against Chelsea, earning 6 points, Pope got 5 point, while Murphy earned just 1, which was poor. But in the Tottenham game, Kane earned me 11 points, whilst Perisi, who I swapped for Ward, performed poorly and only earned 1 point.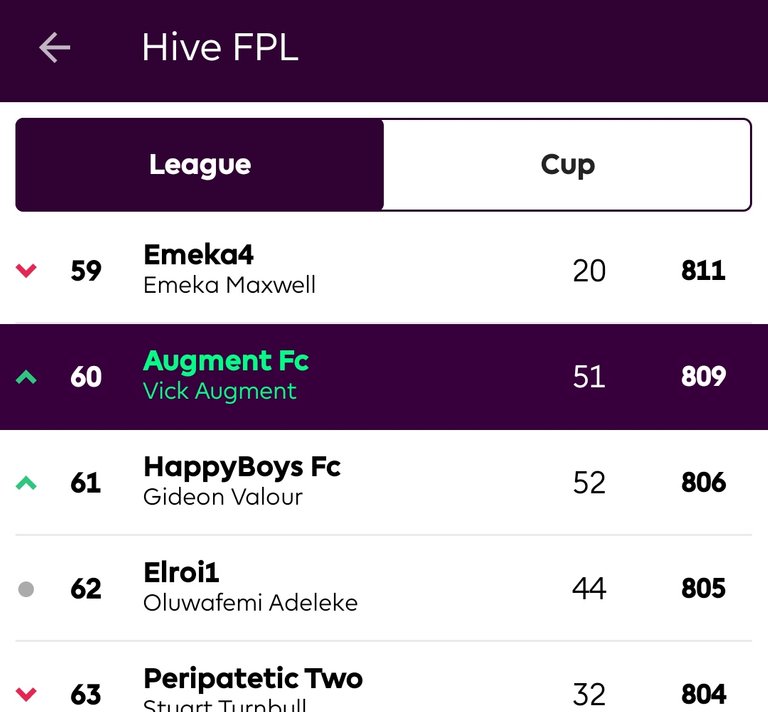 However, the Arsenal game was much better, as Saliba received 6 points while Saka only received 3.
My team moved up to position 60 in the hive fpl league standings, and it was amazing to play against Sholex's team and him in the Neoxian City League.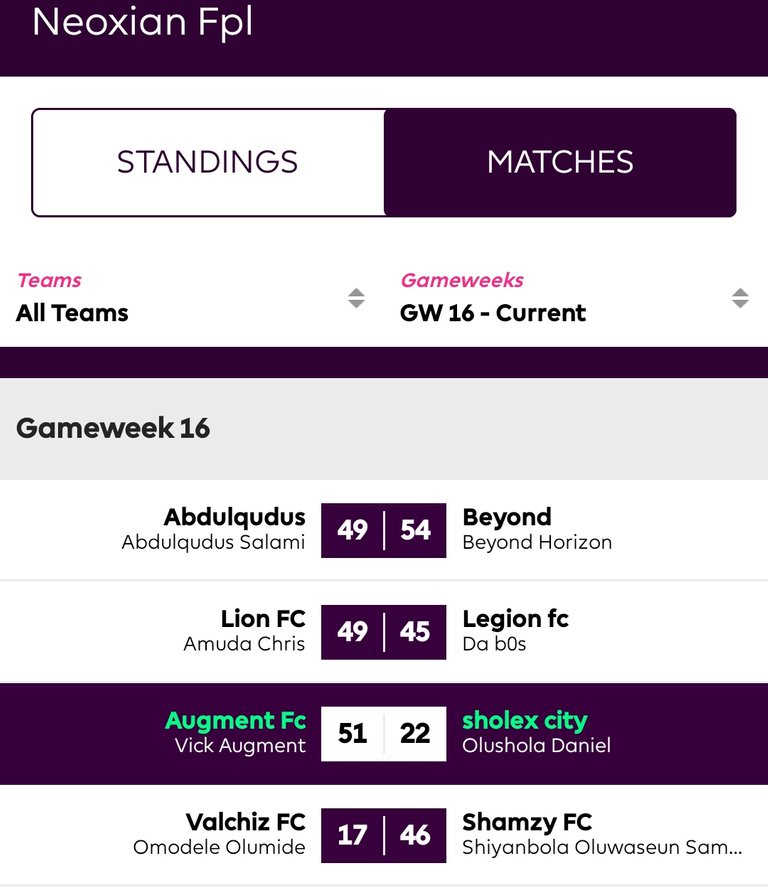 My team easily defeated the Sholex team, but the league leader, Shamzy, continued to win matches, thus I was unable to rise up the league standings.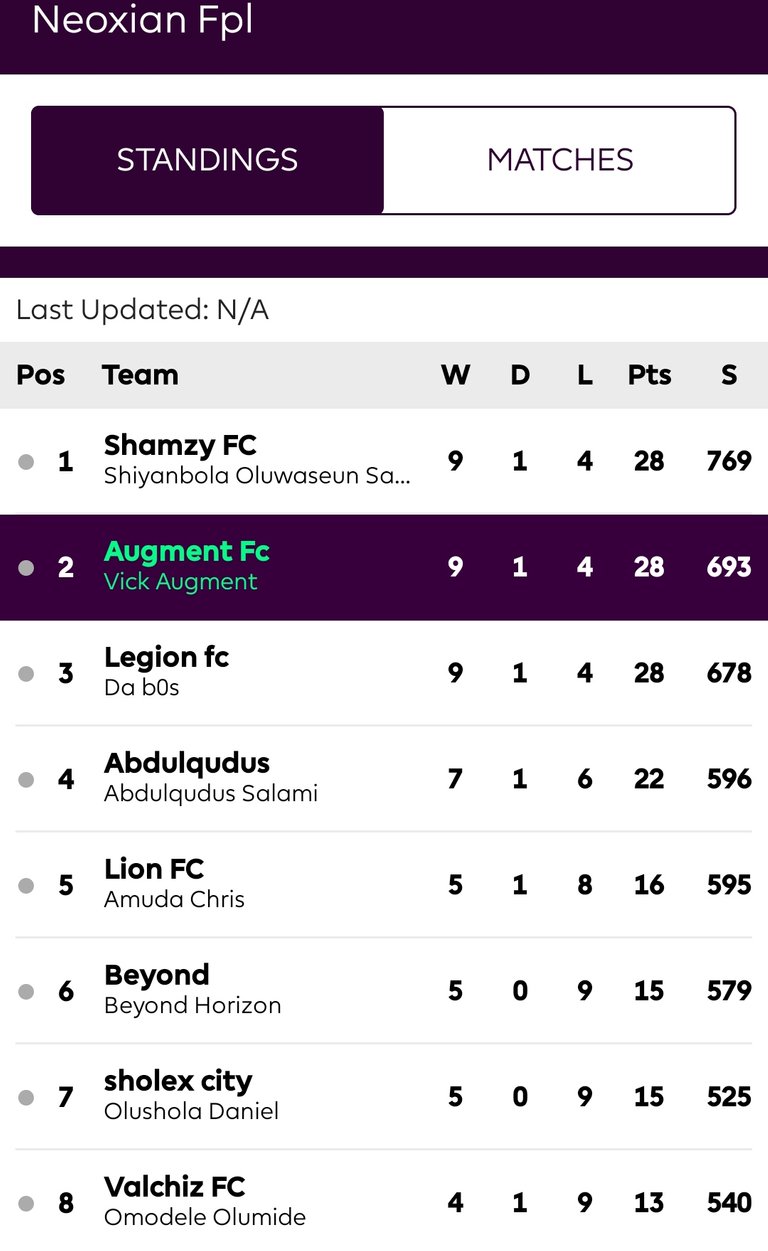 There won't be any more games until December since all of the players will be at the world cup. We've been given the opportunity to make as many changes to our team as we can while the world cup is going on, but I'll wait until it's over so I can pick guys who are healthy and in good form.
That concludes this week's edition of my FPL team recap; I'll talk to you next about my team in December. In the meantime, stay safe and be blessed.
NOTE: All images used are screenshots from the official premier league app.
---
---