MY FAVOURITE SPORT
Sports is an activity involving physical exertion and skill in which an individual or team competes against another or others for entertainment. - Oxford Dictionary
Aside being a means of entertainment, exercise and getting in shape or staying fit, sports is one of the most important tools that brings about unity to the world, which as made many forget their individual differences and enjoy the moment.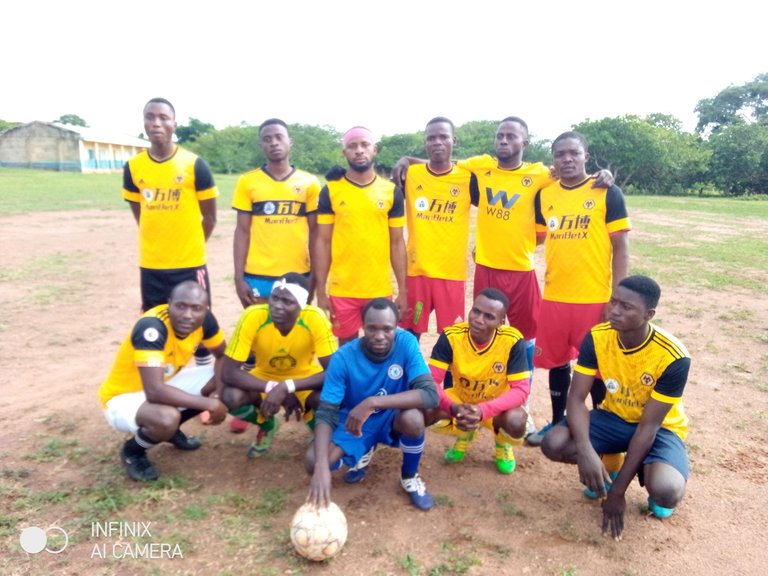 And in that spirit I've fell in love with my sports at one point or another in my life, probably because of the character of one of its players, friends opinion about it or because my country participated in it, but the one which won my heart and stood tall miles ahead of every other sports is football.

HOW I FELL IN LOVE WITH FOOTBALL

As a young boy, my uncle usually took me alone each time he's going to his friends place to watch football alongside his pair group then, and from the passion and pain they exhibit each team their team is playing, either winning or losing lead me to want to know more about the sports, and as my hunger for more knowledge about the sports grew, so does my love for it does as well.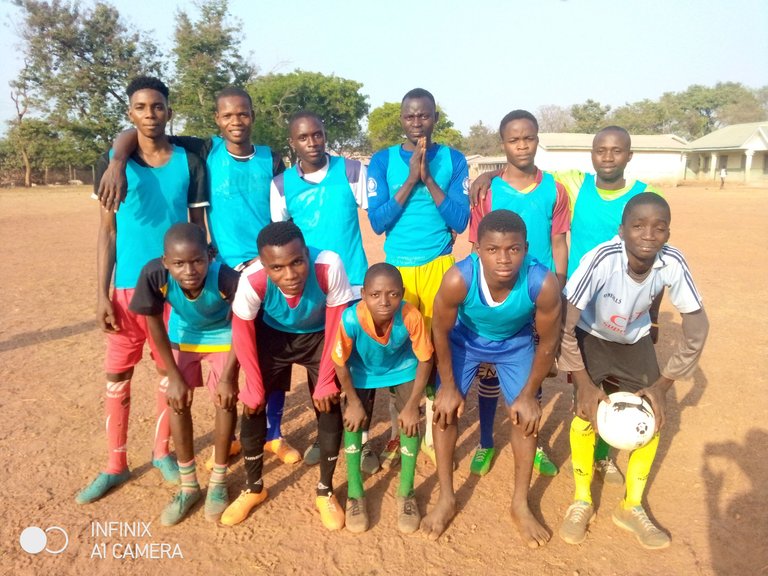 Some other major reason why the love of football as continually lingers in my heart, is because of my love for some players and the football club I support, over the years, the likes of Diego Maradona, Denis Bergkamp, Delima Ronaldo, Ronaldinho and Lionel Messi as renew my love for the game, also football team like Nigerian U17, Arsenal and Barcelona as increase my love for the game, even though Arsenal ought to be a reason for me to quit watching football due to their poor run of games and badluck, but I find myself going back to watch them, after some days of vowing never to do such again🤣, I wish our men will stick and love one woman the way the love one football team forever 😒.

SOME INSIGHT AND RULES OF FOOTBALL

Football is a game played between two team, who'll then field in 10 players and 1 goalkeepers each.

Football match duration is 90minute, but it's spouted to 45minutes in each half, that's first half 45minute, then 15minutes of rest for the player's, before coming back to the field to play the remaining 45minute in the second half.
Yellow card is give to players who committed rough tackles on their opponents, but such player will still continue playing, but when a red card is being issued to a player for a dangerous tackles on his/her opponent, such player isn't allowed to continue playing the Game, so they'll be sent out of the field of play.


Some terms in football are **freekick, goalkick, throwin, penalty, offside etc...

SOME TOP FOOTBALL COMPETITION

WORLD CUP: Is a competition played between all the nations (country football team) that Qualify in each continent, and it's held once every 4 years, and it's the biggest and the most important trophy every players crave for.
CHAMPIONS LEAGUE: This is a competition played between top club sides in Europe, and it's one of the most popular football competition it's played yearly.
AFCON: meaning AFRICA CUP OF NATION, is a competition played between the football team of African countries, and it's played every 2 years.
"COPA AMERICA:* Its a competition played between southern American countries football team, it's played every 2 years.
EURO: It's a competition played between Europeans countries football team and it's played every 2 years.

To mention but few, there are many other football competition played all over the world, and they are played by both gender and different age grade.

MY OPINION ABOUT WATCHING AND PLAYING FOOTBALL


Like I said earlier, I grew up watching alot of football matches, both on the TV screen and on the street, so it's a game I personally derived a lot of pleasure from just watching, I hardly play it the way I watch due to the fact that I get scold each time I got catch playing as s child, I think that kind of grew up with me, cause I still hardly play it, and each time I did, I usually end of with different injuries like twisted ankles, bruises and the likes.
Presently I don't even go near a football field with the hope of playing due to an health issues, which will make me lose my breath, and unable to move my limbs each time I played.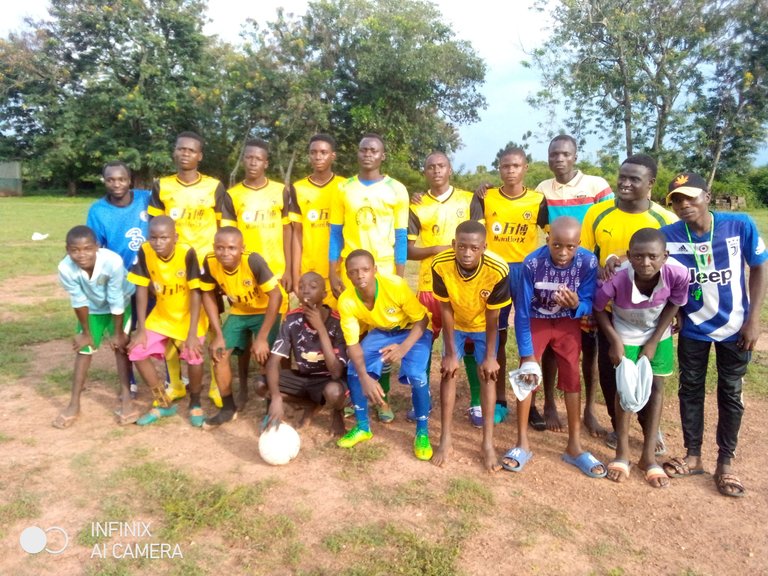 Due to the reality of life that draws became realistic to me via adulthood, I've now reduce the rate at which I watch football at anytime of the day, I mean who'll 💁go out at 10pm to watch football after a stressful day at work and you know you'll be resuming back to work the following morning.
But that doesn't mean I don't love football, because I'll watch the highlights of every miss matches on my phone or follow the livescores online.

What's your favourite sports?
What's your opinion about football?
Let discuss in the comments section, and you can as well share your thoughts and favourite sports in the @hive-learners Community by joining this week feature topic.
Thanks for checking out my blog post, have a blessed and productive week ahead.
---
---