MY HIVE FPL TEAM RECAP : GAME WEEK 13
The 13th week of the premier League football season ushers my team back to winning ways, coming from a back to back lost in the two weeks, although the point wasn't as much as I expected, because most of my FPL team player didn't perform as much as I thought they'll, and I also made some silly mistake in the transfer market, but luckily for me I was able to get the better of Beyondhorizon FPL team this week, as I won by 56-34.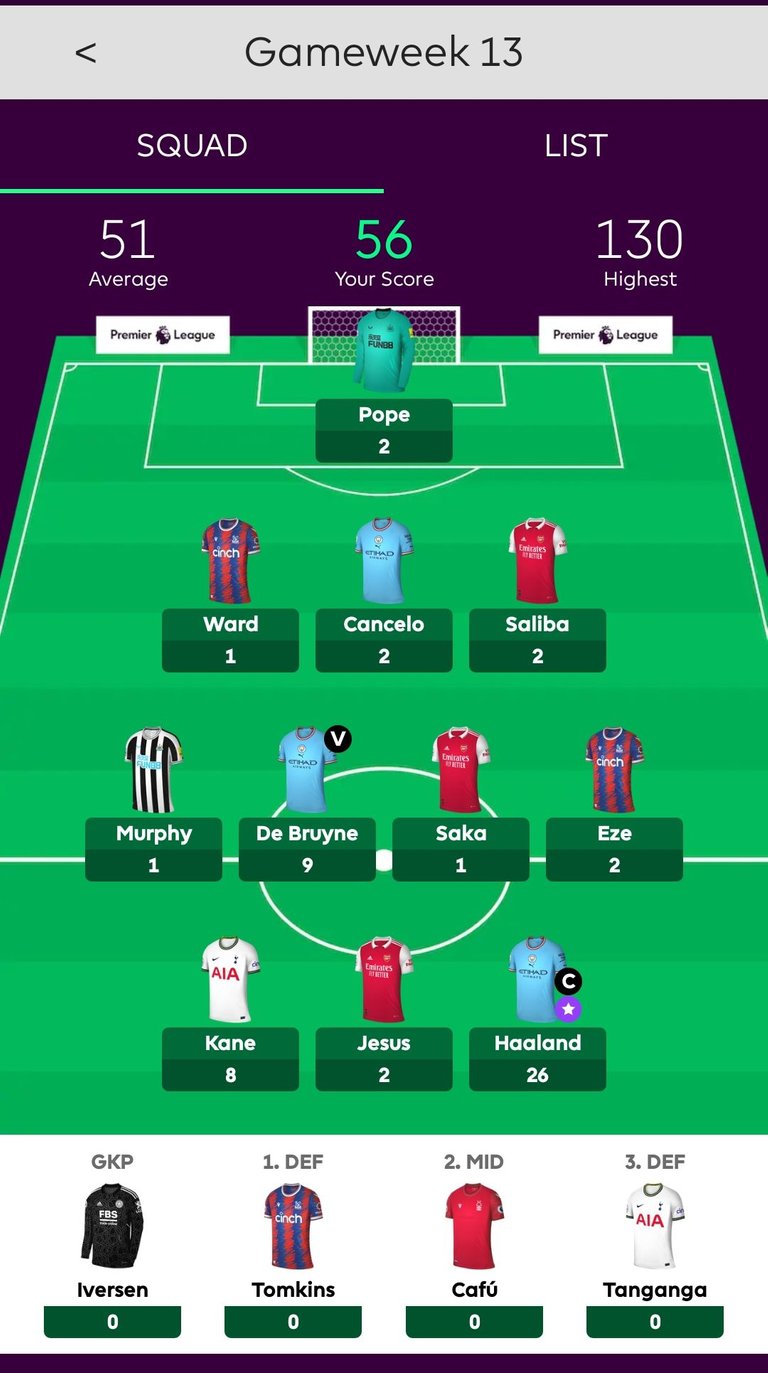 This week my FPL team accumulated a total of 56 point, though that wasn't much, but it was better than the 22 point I had in the previous week, when my team lost to b0s FPL team.
In this week my team game began with Crystal Palace Vs Everton match and I had 3 representative I that much, but they did woefully that I only accumulate 3 point from that match, which was 2 point for Eze and 1 point for Ward.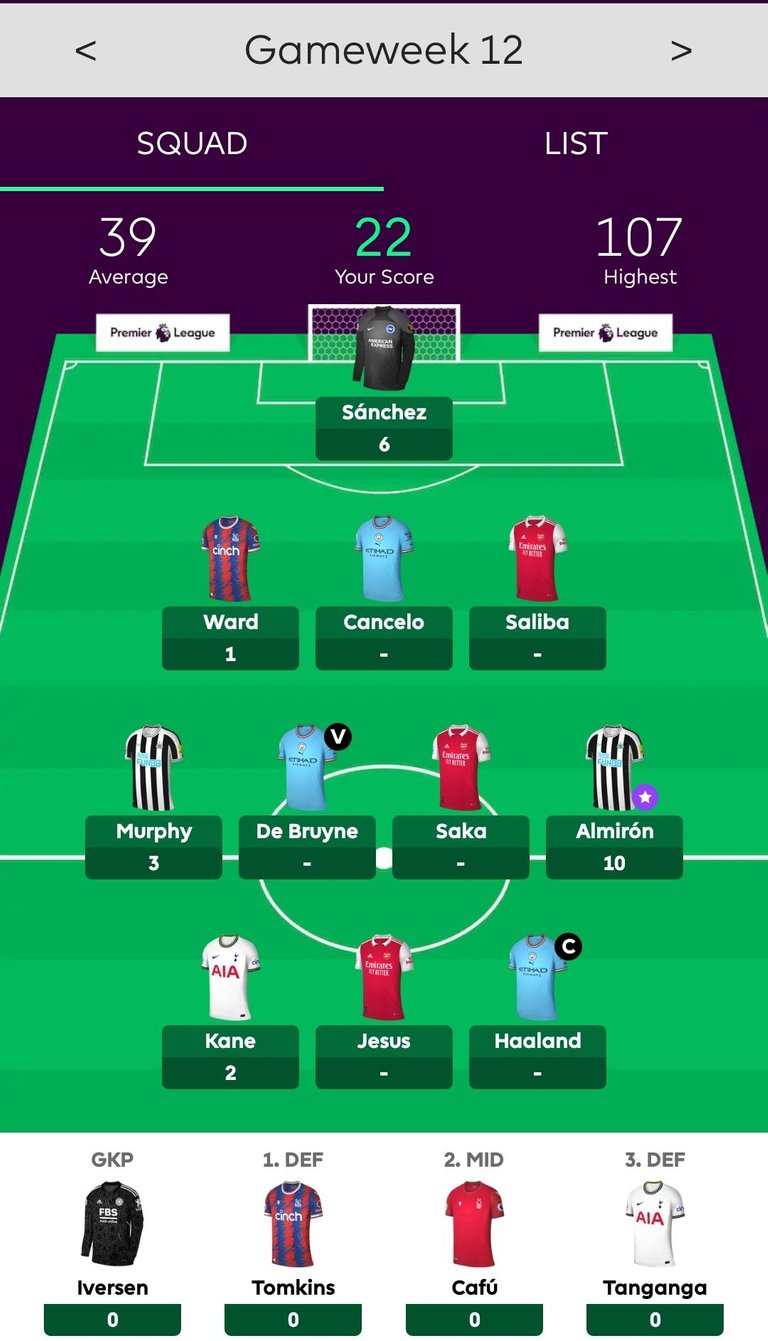 The next match where my players featured is the one between Manchester City Vs Brighton and Hove, and in this match I've got 3 representative whom are all in city team, In total I got 37 point in that match, Haaland all alone gave me 26 point, being my captain, De Bruyne got 9 point, while Cancello had just two points.
While in the match between Southampton Vs Arsenal, I also have 3 representative, but they perform terribly, because I was able to get just 5 point from the 3 players, 2 for Saliba, 2 for G.Jesus and 1 for Saka, I might need the sell one player from arsenal pretty soon.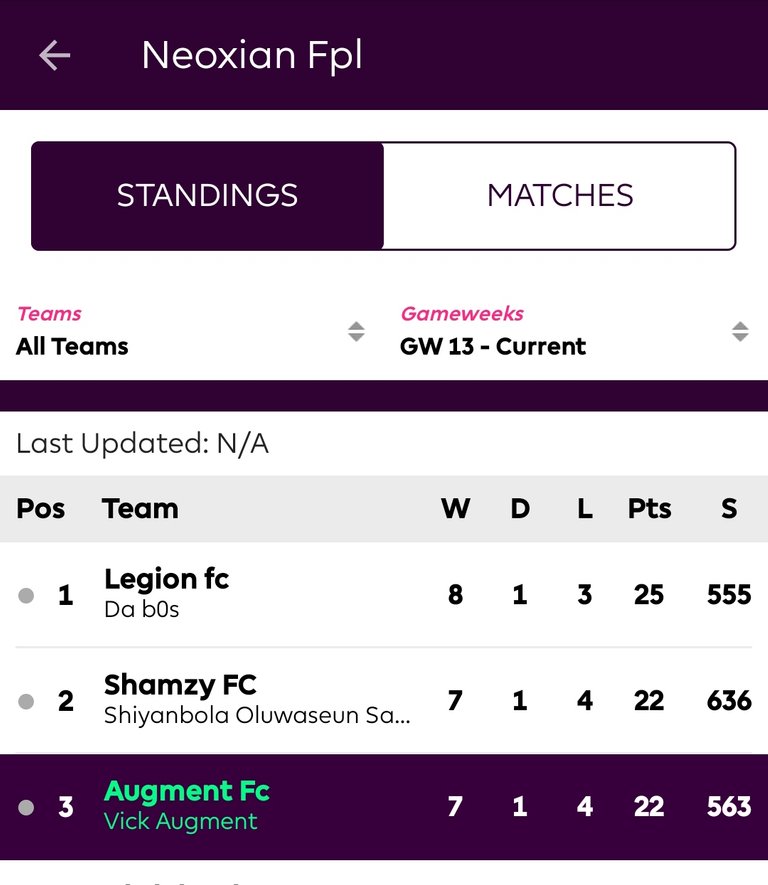 Moving to the next match which is Tottenham Vs Newcastle, I made a terrible mistake by selling Almiron during the initial transfer and he went on to score In this match, I had three representative in this match and they accumulate a total of 56 point, 8 for Kane, 2 for Pope and 1 for Murphy.
Those are how my fpl team accumulated the 56 point, and I was able to move to 70 position in the hive fpl league team, after moving down to as low as 81 after two consistent lose.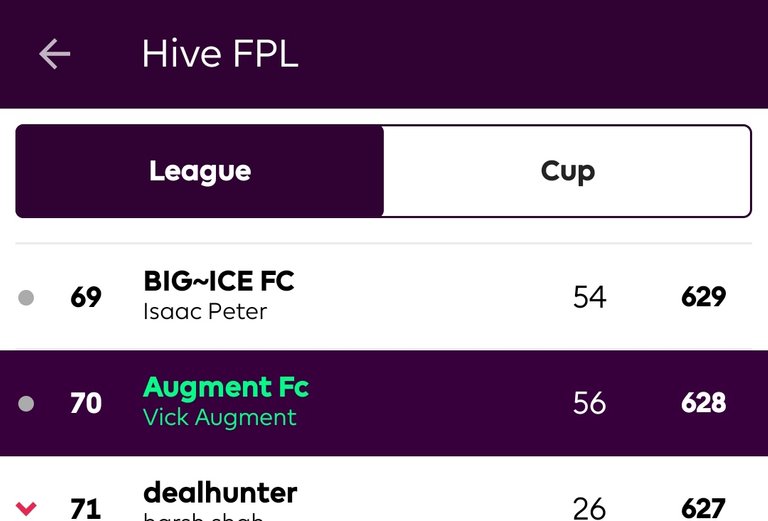 In the The city of Neoxian FPL league, I remain 3rd on the log despite winning against beyond, I hope my team get better subsequently, but I'm excited the the results of how sholex won against the giant b0s in this week match.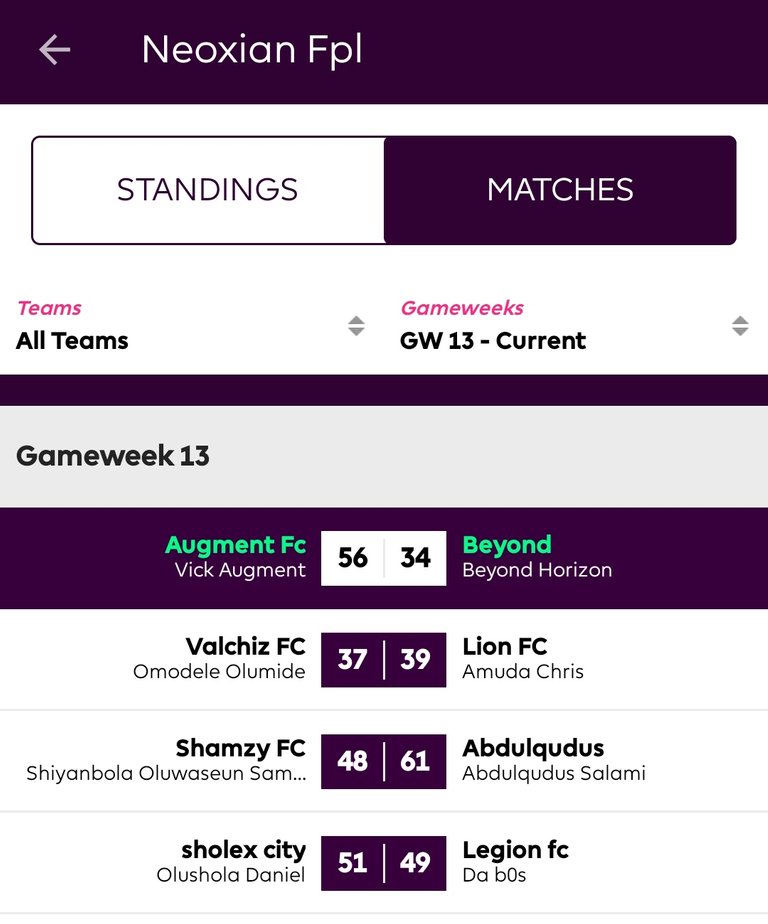 I'll make some amendments in my team during the week, by bringing in new player and selling off someone, I still don't who it'll be , but it's most likely an Arsenal player.
Thanks so much for checking out my blog post, I really appreciate your time, have a wonderful day.
---
---