PLEASANT WEEKEND EXPERIENCE AT TABLE TENNIS JOINT
HELLO HIVE
These weekend is one of the most relaxing and entertaining one I've had in the past few weeks, because during those period I've been preoccupied with different activities, but this time around I visit a flower garden and one of the most entertaining section I enjoyed during my stay was these table tennis 🎾 section of the garden.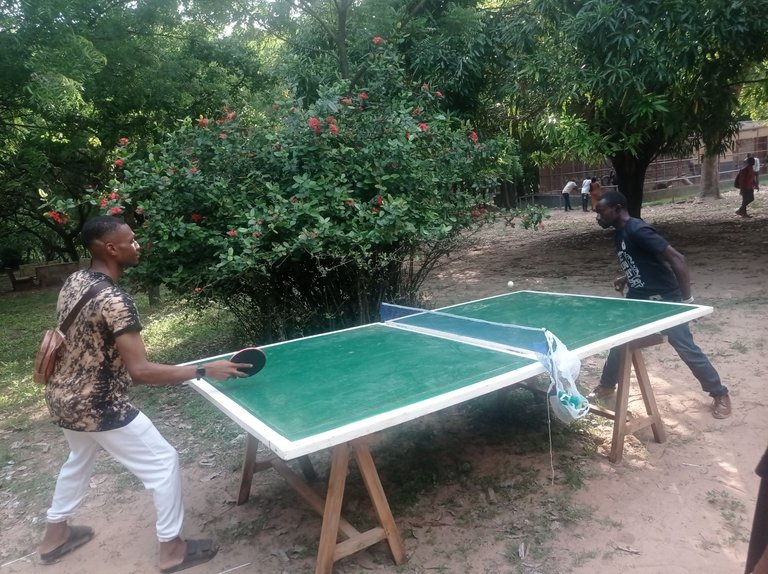 With the stress I pass through in those previous week, I felt I needed somewhere to clear my head of the worries from the stress, so I visit this flower garden, the entrance fee go grace my sight with nature is just 500 Nigerian Naira, so with the mindset set that the serene environment and connection with nature will calm my nerve as ease the anxiety of previous and incoming worries.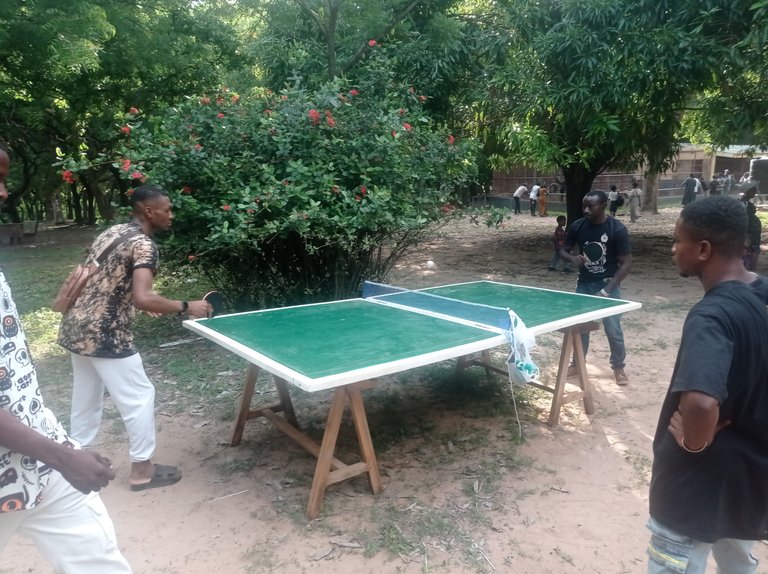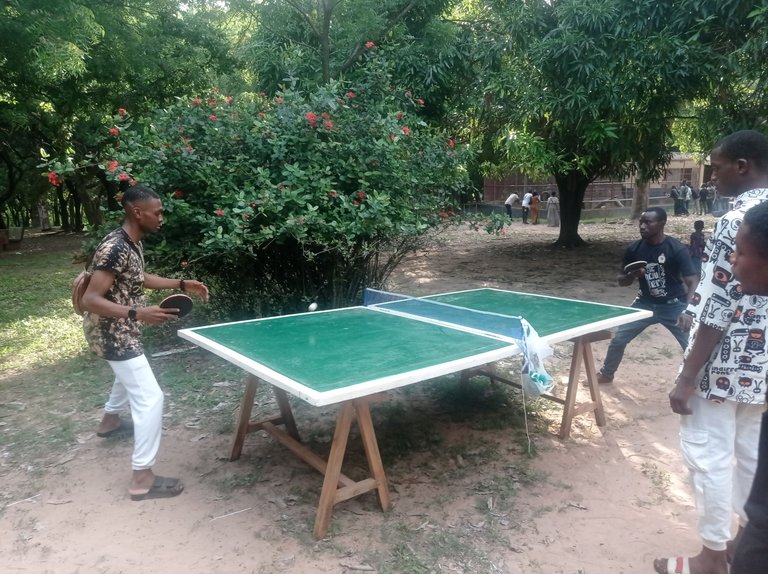 So once in the garden and walking around, I came across these table tennis 🎾 board with two guys playing on it, they seems to be so good at these sports, because a single set after a service sometimes last upto 5 minute as the toss the tennis ball around the board.
The roar/cheer of those watching their match attracted me, and I must confess I really had a great time watching them, I'm not a good tennis player, in fact I think the last time I played table tennis would be when I'm still in primary (elementary) school, so I'm not sure I still have the skills set needed to play it.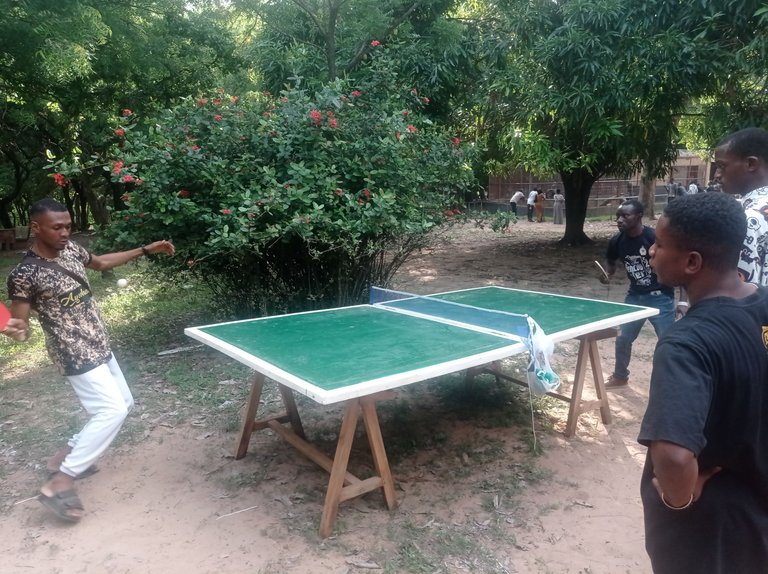 It's a pity I might not be able to dive into any sport again due to my health status, but then I still try and keep myself fit by walking, jugging and doing some petty job at my farm.
I might as well visit these places some other time, because I was so engrossed with the tennis to the point where the time elapses before I knew it and I was unable to explore other parts of the garden.
---
Thanks for checking out my blog post, I hope you had a great time going through it, I wish you the very best in all your endeavours this new week and beyond.
---
---