Victory against one of my toughest opponents in game week 34
It's the 34th match day of the EPL season, meaning we have just about four match days before the season comes to an end, and here I'm to share how my fantasy football team performed during the match day, to increase my chances of winning and earning more points. I use the free-hit liveline, which gives me the privilege to pick any player of my choice for the match day.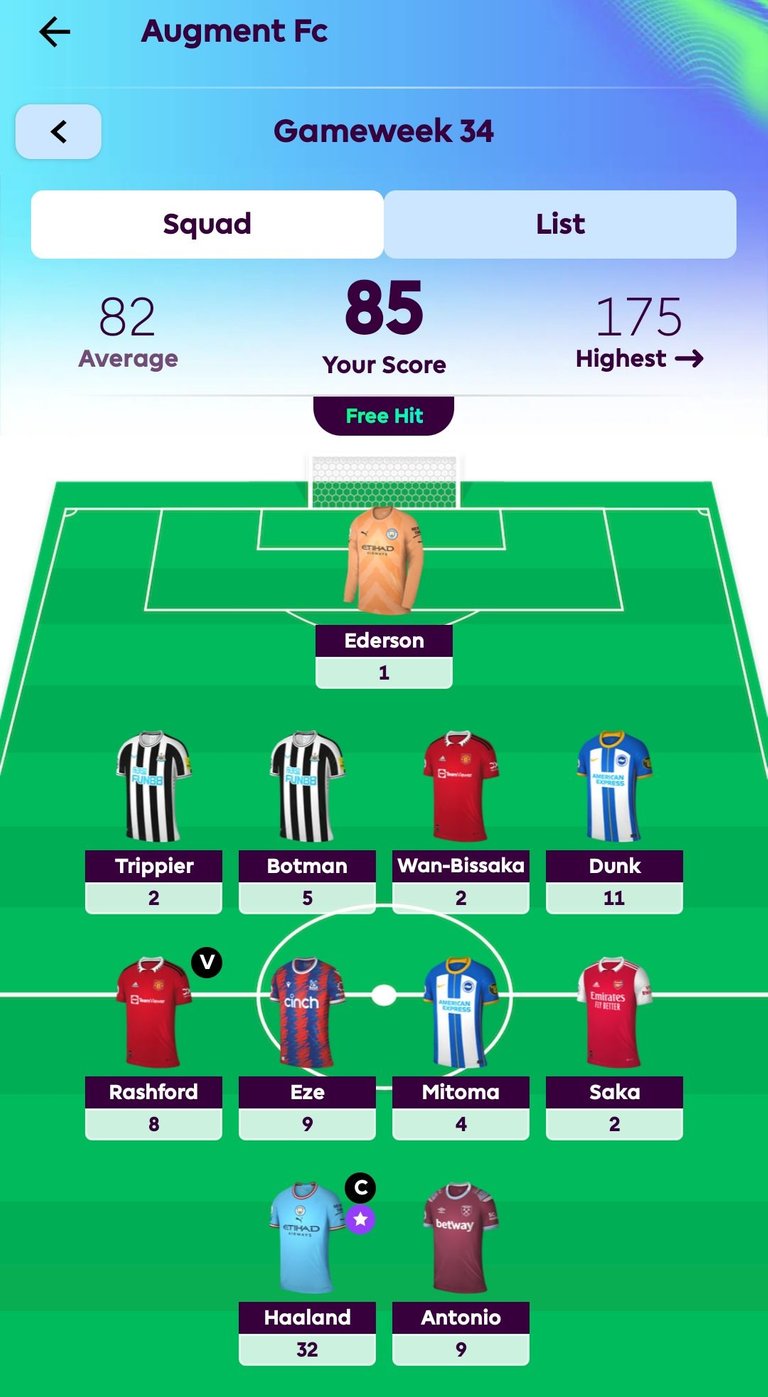 Unfortunately, most of the players I brought in with the free-hit didn't perform well or were not used; the likes of Dr Bruyne and Ederson missed the matches because they were on the bench, but fortunately for me, Eze was brought in to replace Dr Bruyne, and that gave me the opportunity to beat one of my toughest rivals in the Neoxian FPL league.
Although I earned 85 points this week, it wasn't enough to make me move up in rank in the Hive FPL league table. I also didn't go down, meaning I remain in the 44th position I was in after the last week.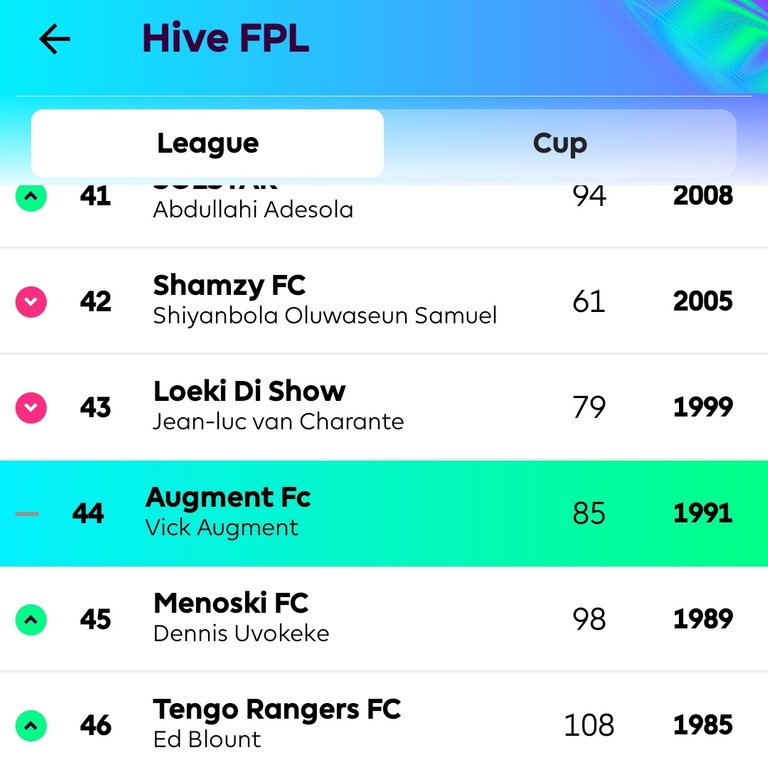 One of my toughest opponents in the Neoxian FPL league was Beyondhorizin, because he mostly comes out victorious each time we meet. This week could have been the same, but I was fortunate to have 85 points that bettered his team's 77 points.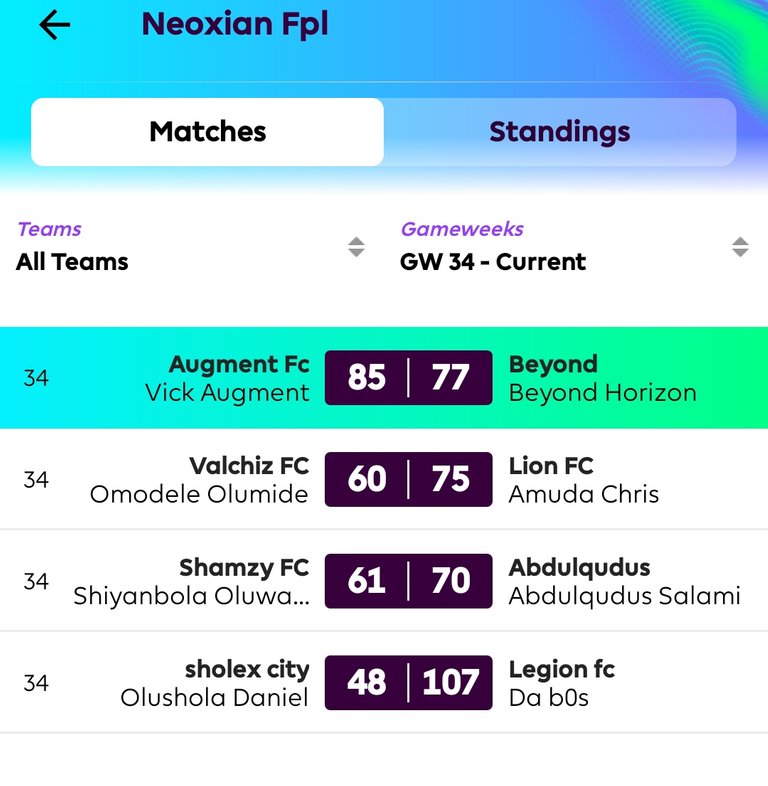 The victory means I remain second on the league table. Since Bo's won against Sholex, the coming week will be tough for him because he's facing Shamzy, but I also forgot to set my team for the game in week 35, so I'll need to pray I luckily win against the Lion team, or else I should just bid farewell to the possibility of winning the league.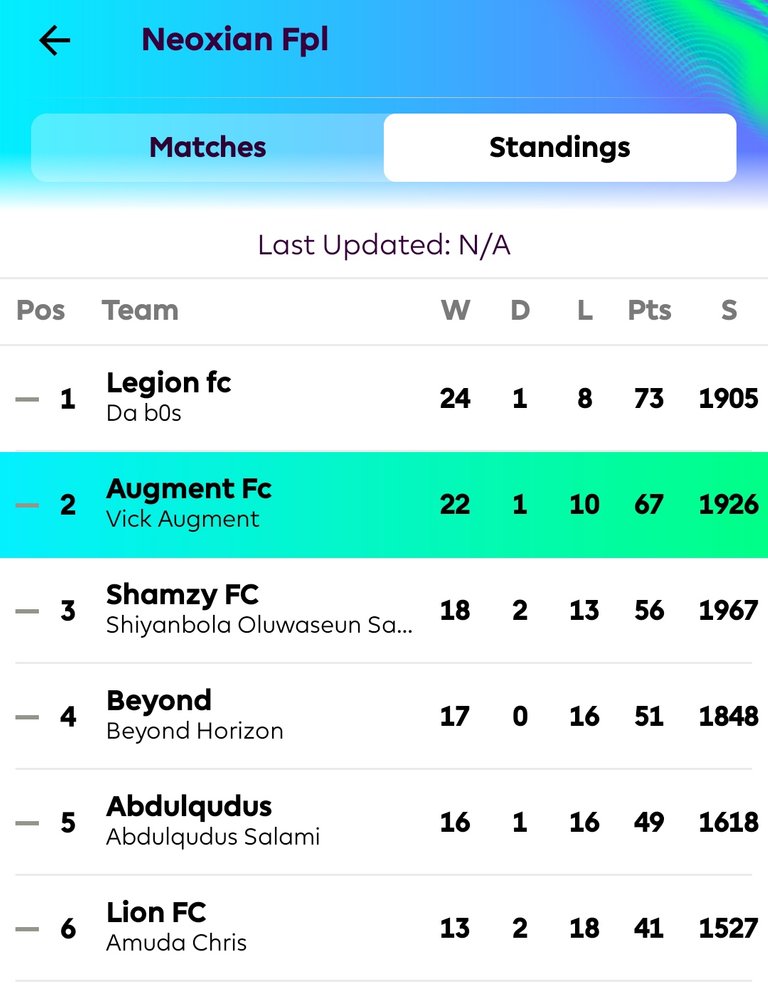 That's all on the review of my fantasy EPL team for this week. I wish my team all the best in the coming week.
Note all photos are screenshot from the official premier League app.
---
Thanks so much for your time, have a blessed day ahead.
---
---