A BUSY MARKET || UN MERCADO MOVIDO [Eng- Spa]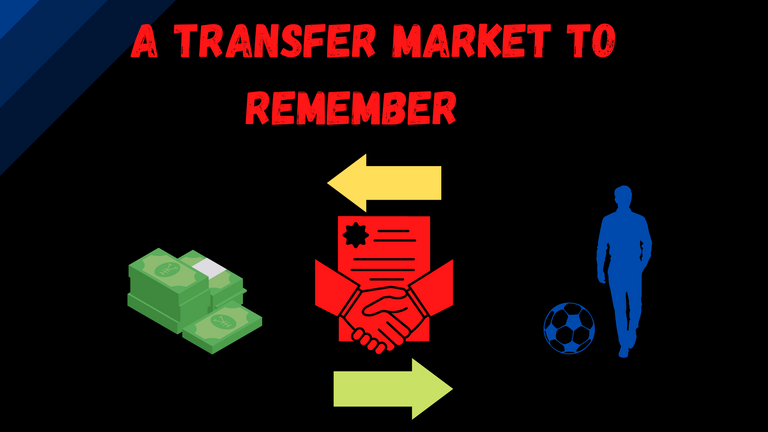 Edited in Canva
---
The European summer is in full swing, as is the transfer market this season. We must say that since the player transfer season started, we have seen surprise after surprise. Starting with the love break between Real Madrid and Kylian Mbappé. Of course, we cannot compare the season in which Messi and Cristiano changed shields and everything was a total revolution.
El verano europeo está en pleno desarrollo al igual que el mercado de fichajes de esta temporada. Debemos decir que desde que inició la temporada de transferencias de jugadores, hemos visto sorpresa tras sorpresa. Empezando por la ruptura amorosa entre el Real Madrid y Kylian Mbappé. Claro está que no podemos comparar la temporada en la que Messi y Cristiano cambiaron de escudo y todo fue una total revolución.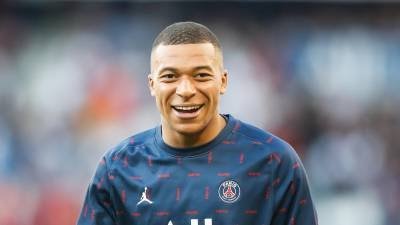 Beyond thinking about past transfer seasons. We must say that this season also qualifies as important, and above all historical, given the sums of money of the Frenchman who decided to stay in Paris, becoming the highest paid player on the planet. Other important movements have undoubtedly been the exits of the historical champion winners: Marcelo, Bale or Isco, who meant a lot to the Real Madrid stands. On the other hand, the Norwegian star Erling Haaland arrives at Manchester City, from Dordmunt, wanting to make a mark on English football.
Más alla de pensar en las temporadas pasadas de fichajes. debemos decir que está temporada también califica como importante, y sobre todo histórica puesto a las sumas de dinero del galo que dicidió quedarse en París, convirtiéndose en el jugador mejor pagado del planeta. Otros movimientos importantes sin duda han sido las salidas de los históricos ganadores de champions: Marcelo, Bale o Isco, que significaron mucho para la grada del Real Madrid. Por otro lado, el noruego estrella Erling Haaland llega a Manchester City, procedente del Dordmunt, queriendo dejar marca en el fútbol inglés.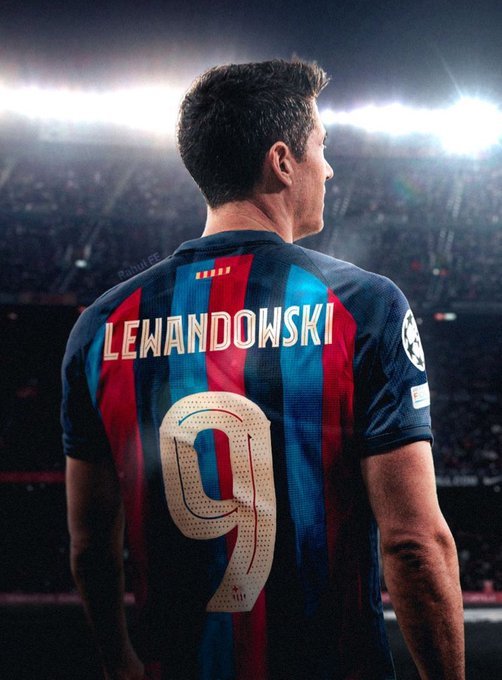 Lewandowski has had his leading role quite accentuated, once he declared his desire to leave Bayern, and although everything points to FC Barcelona, ​​the possibility of changes in the Pole's decision due to Barcelona's economic situation is not ruled out. Perisič also broke schemes moving from Inter Milan to Tottenham Hotspurs in the English league, without a doubt a great signing.
Lewandowski ha tenido su protagonismo bastante acentuado, una vez declaró sus ganas de salir del Bayern, y aunque todo apunta al f.c Barcelona no se descarta la posibilidad de cambios en la decisión del polaco debido a la situación económica del Barcelona. Perisič también rompió los esquemas pasando del Inter de Milán hasta el Tottenham hotspurs de la liga inglesa, sin duda un gran fichaje.
The German Rüdiger, who is now officially a Real Madrid player, is part of this great transfer market. Angel Di María, passes to Juventus of Italy giving a coup de grâce that the Italian calcium so much needs.
El alemán Rüdiger quien ya es oficialmente jugador del Real Madrid, forma parte de este gran mercado de pases. Angel Di María, pasa a la Juventus de Italia dando un golpe de gracia que tanto necesita el calcio italiano.

RUMORES / RUMORS
Rumors always arouse concern, put tension and generate a permanent unknown among club fans who cry out for stars to reinforce their squads. And obviously this season will not be the exception...
Siempre los rumores despiertan inquietud, ponen tensión y generan una incógnita permanente entre los aficionados de los clubes que piden a gritos, estrellas que refuercen sus plantillas. Y obviamente está temporada no será la excepción...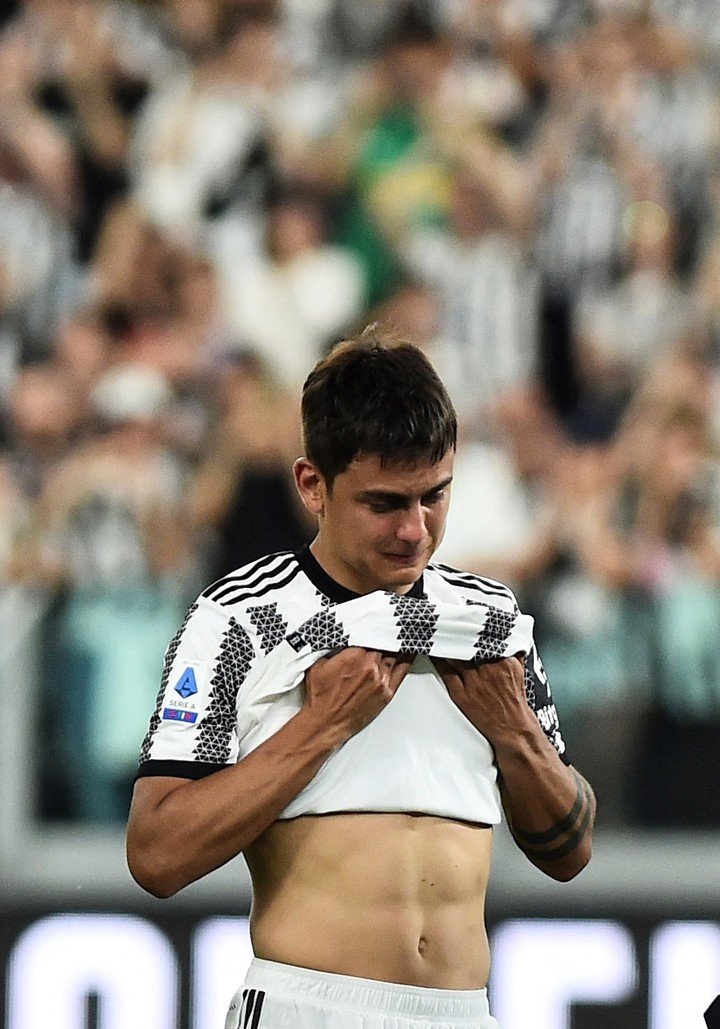 According to many sources, they place Paulo Dybala at Inter Milan, the Argentine has already said goodbye to the Juventino club, in which he said his last goodbye between tears to open the door to the arrival of offers for his record. Dembélé could leave Barcelona, ​​and become part of the English club Chelsea, but nothing is defined yet.
Según muchas fuentes, ubican a Paulo Dybala en el Inter de Milán, el argentino ya hizo su despedida del club Juventino, en el que entre lágrimas dió su último adiós para abrir puerta a la llegada de ofertas para su ficha. Dembélé podría salir del Barcelona, y hacerse parte del club inglés del Chelsea, pero aún nada está definido.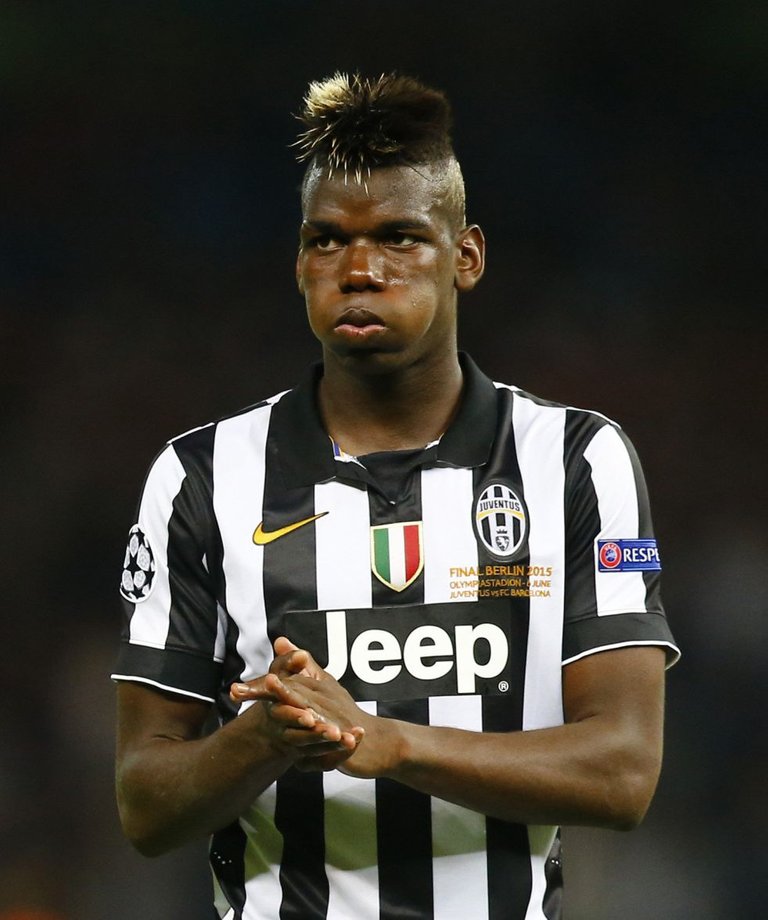 Pogba has joined this "Chain of gossip" knowing that he will leave United, although the fate of the Frenchman is unknown, several media place him in Juventus, but in recent days alleged offers from PSG have been heard behind walls, and even Real Madrid, although the newspaper AS of Spain has denied the interest of the champions of the champions. Frankie De Jong would leave Manchester United, and among the reasons for his departure is his discomfort with Xavi's style of play. They are only rumours, but... when the river sounds it is because it brings stones
Pogba se ha unido a esta "Cadena de chismes" sabiendo que saldrá del United, aunque se desconoce el destino del francés, varios medios lo úbican en Juventus, pero en los últimos días tras paredes se han escuchado supuestas ofertas de PSG, e incluso Real Madrid, aunque el diario AS de España ha desmentido el interés de los campeones de la champions. Frankie De Jong saldría ha Manchester United, y entre los motivos de su salida, se encuentra su incomodidad al estilo de juego de Xavi. Solo son rumores, pero... cuando el río suena es porque piedras trae
---
The transfer market is one of the most exciting parts of all sports, transfers and the arrival of new players make hopes of creating the perfect team grow, and squads are reinforced...
El mercado de fichajes, es una de las partes más emocionantes de todos los deportes, los traspasos y las llegadas de nuevos jugadores hacen que crezcan las esperanzas de crear el equipo perfecto, y se refuercen las plantillas...

Thanks for reading the content.
Gracias por leer el contenido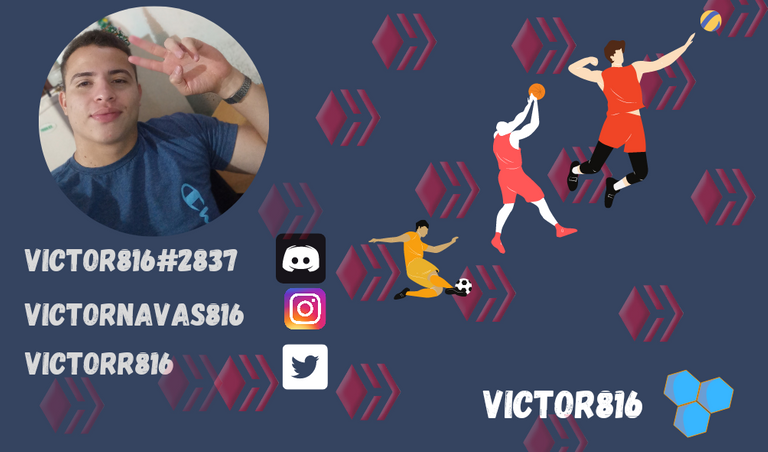 ---
---