Skate Flatground Tricks - Hilamas Skatepark - Gopro Hero 10
Una sesión muy entretenida en un día soleado lleno energía desde el skatepark de las hilamas.
Hace poco me llego la gopro hero 10 y me levante a las 7 am solo para salir patinar, aprovechar el amanecer y grabar unos cuantos clips de trucos flat.
---
A very entertaining session on a sunny day full of energy from the hilamas skatepark.
I recently got the gopro hero 10 and wake up at 7 am just to go skateboarding, take advantage of the sunrise, and shoot a few clips on flatground tricks.
#skatehive #gopro #ocd #stoken #keepskating
(Unsupported https://odysee.com/$/embed/skate-flat-tricks-in-the-gheto/5a28bede92e2a5d6d71602590ad5c84bd4d2213a?r=CFkpBwRDDzyMrPERsiDzVjsE98LHNCnu)
---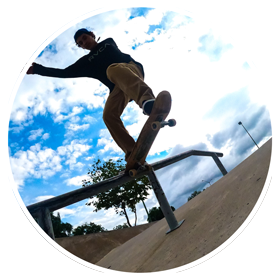 Find me Here:
---
---