Argentina's fan token tumbles following their shameful loss!
Hi HODLers and Football fans,
After the shock of seeing Argentina defeated by ... Saudi Arabia. Some HODLers of the Argentina Soccer team are feeling more than shame. They are also experiencing financial pain.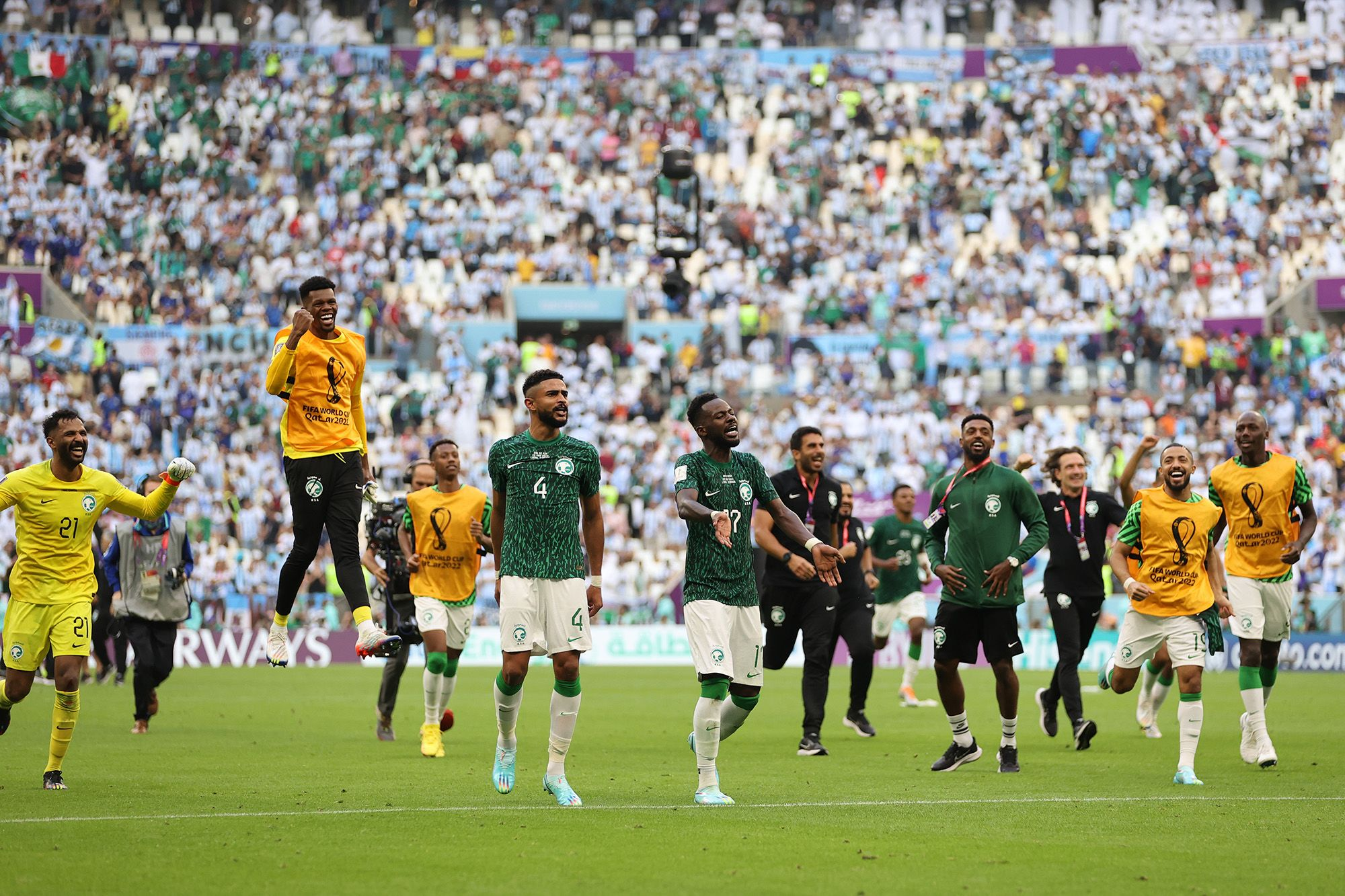 Image Source
Argentina token fell by 31% to $4.96.
Interestingly, Delphi Digital noted that:
"the fan engagement platform Socios' native token Chiliz (CHZ), in addition to other soccer-based tokens representing participating nations, has also cooled off considerably over the last few days"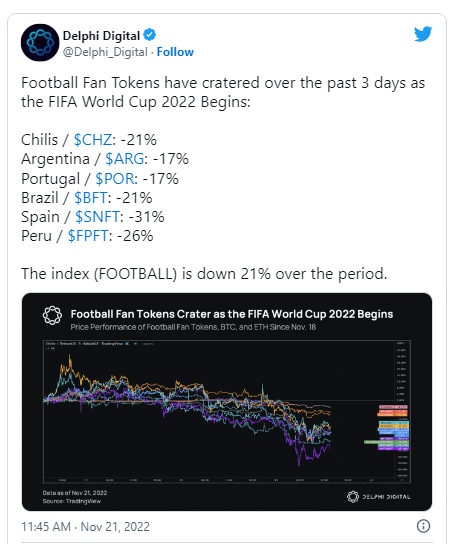 These Socios tokens don't represent ownership in teams.
Nevertheless, these tokens allow:
buyers to vote in some decisions made by sponsoring teams in addition to enabling access to some rewards.
What is quite weird is that investors/traders are acting like these tokens would somewhat financially benefit from a victory of the country they are representing.
So far, nothing is hinting that there would be such financial gain or even NFTs to get through holding the winning's team token.
Stay safe and don't gamble too much ;),
Latest articles
Posted Using LeoFinance Beta
---
---