Half-Year Anniversary & Rewards For January 2023
Two days ago, on February 2nd, 2023, it was half a year since we opened this account and started building our project. Time flys! (At least, from our perspective!)
Today, on February 4th, it's exactly half a year since our first power-up. Our initial investment in curation power was 711 HIVE. In those past six months, with the big help of our token buyers/holders, we managed to quadruple that initial power-up investment, so today, our active curation power is slightly above 2,862 HIVE.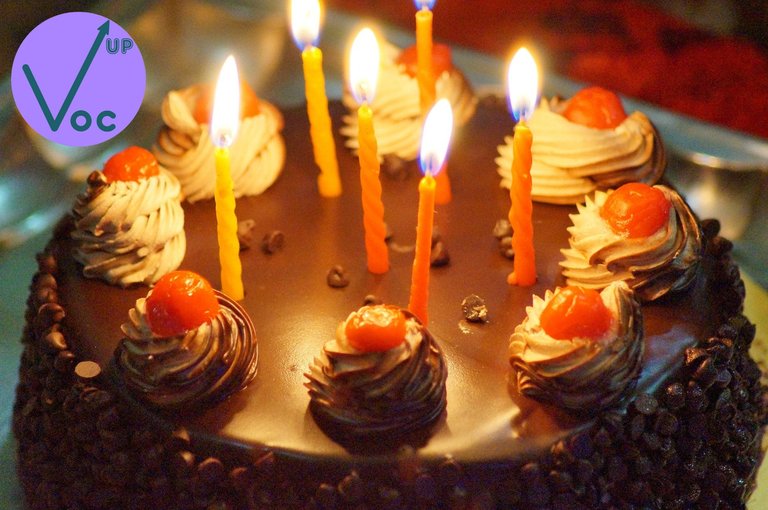 At that same time, past half a year, while trying to keep our voting power at or above 80%, we still have curated numerous articles on various topics and from different publishers. All in all, (till the moment we are typing this) we gave 1975 upvotes.
By now, we also left 1238 comments, mainly tipping the authors of upvoted articles with different tipping tokens we had at our disposal.
As our efforts are primarily directed toward curation, we have posted only 10 posts (not counting in this one), mainly as information about shared rewards and some other project-related happenings or activities.
Therefore, if quadrupling our curation power, we may call it a success; it happened primarily because of you - our token holders, and combined with our curation efforts and some additional our own investments, brought us all together to the current point.


Shared Rewards
When it comes to shared rewards during the past half year, and for those of you who might like to see some more statistics, we are bringing you here the following table that might paint a picture of the current overall progress of the project through that (reward) aspect.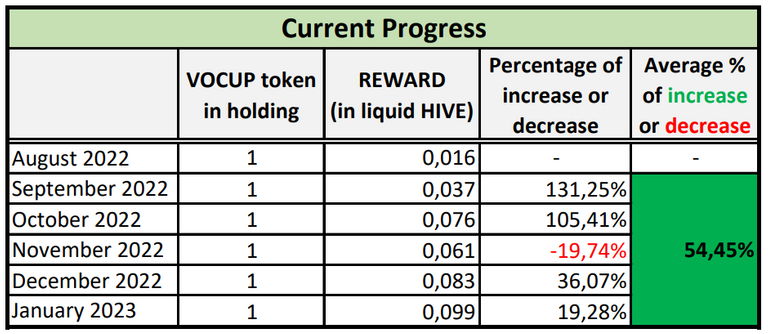 Rewards for January 2023
The snapshot was taken on January 31st, 2023, at midnight (UTC).
Rewards were sent out the following day, on February 1st, 2023, as shown in the table below.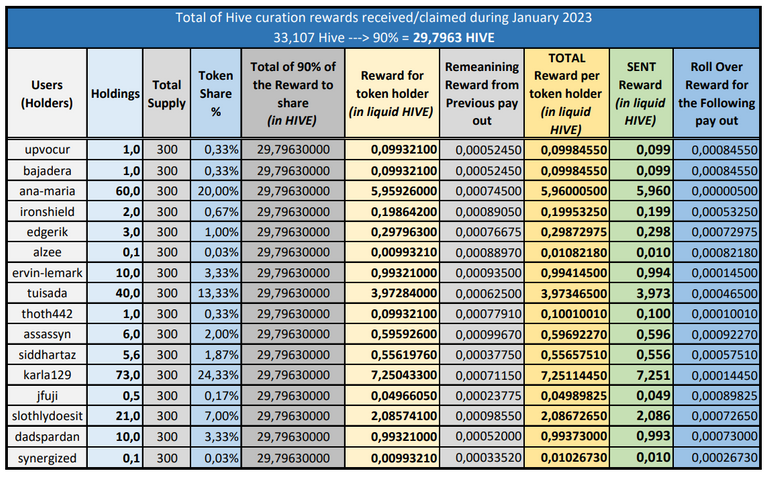 Thank you all who joined us and stayed with us all this time!

To buy a VOCUP token, visit Hive-Engine, Tribaldex or LeoDex exchange.
Please look at our Announcement post to learn more about our project.

Images Sources:
1st image (Thumbnail): Our own derivative work with image by Imran from Pixabay
2nd image (Table - Current Progress): Own work.
3rd image (Table - Rewards for January 2023): Own work.
Dividers: Our own derivative work with image by Gordon Johnson from Pixabay
---
---