How Golf has been helping me and my family lifestyle.
As I move in to my 40's there are many factors where I begin to really realize that I am not an individual who can just be "whatever" and do anything I want. Having a career, rebuilding a career, getting married, having children, observe my parents getting older, looking into the mirror and observing myself getting more white hair... it seems there is another chapter in life where I feel like I am at my at most peak as a mature adult entering into a different mindset paradigm.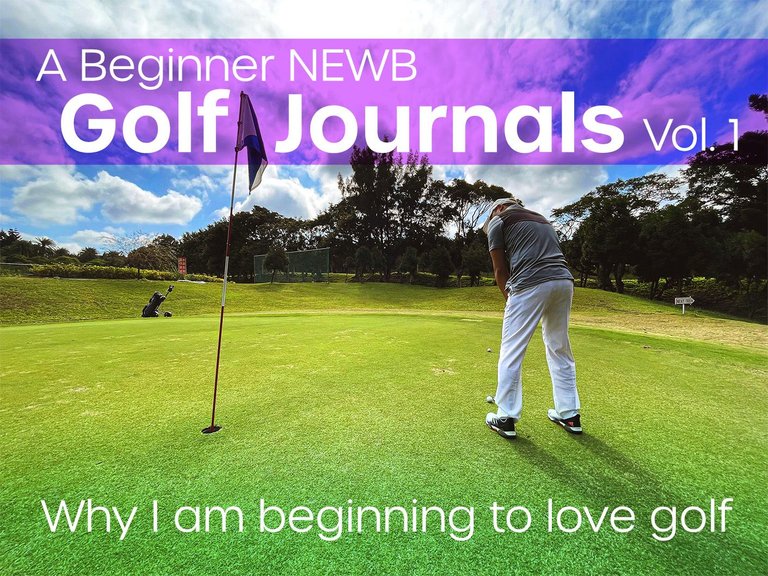 I am not saying that this is bad... no. As I mature I feel very aware, conscious, and confident than I ever was. Looking back in college day of myself... damn.. I was absolutely clueless. hehehehe. There is also something that I never experienced during my youth where I think its definitely a perk as we get older. Which is accumulation of wealth and owning assets. This for sure has a different vibe within my inner self because its not something you like to just show off... no. But I think what I realize is that I get to know how to spend money better if that makes any sense. I worked hard for it and along with my lovely wife how she supported my intuitions all the way is for sure what created what I have grown in wealth accumulation.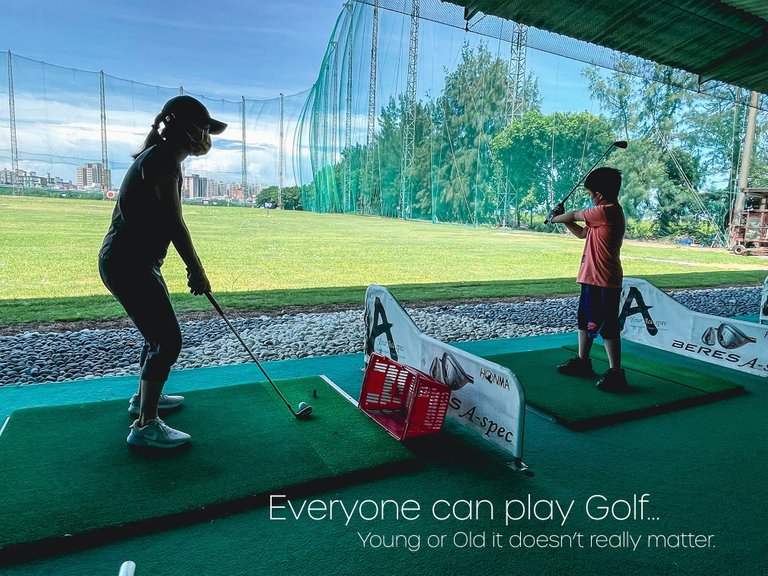 and as I begin to pave another road and another journey here in Taiwan where I am a foreigner here... I realize I still have much to know about work and life. Is it getting easier? No... cause I think right now is the time to really think the best life strategy I can ever commit to because this will dermine my next chapter of my 50's and 60's...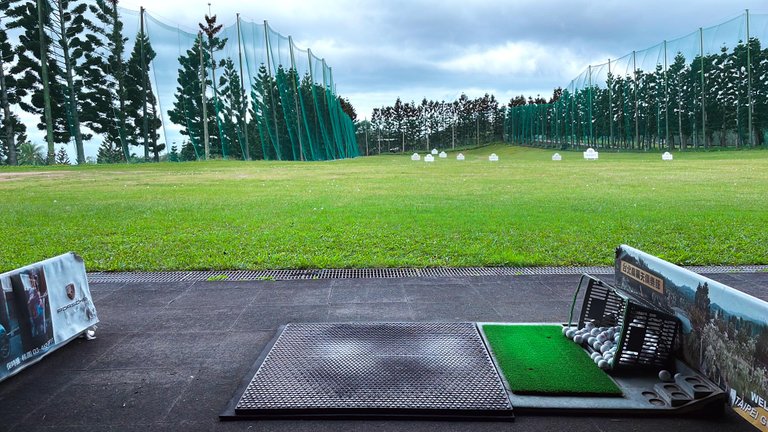 So.... its tough... lots to strategically think about what is the next move. But whenever it does get tough... Golfing... seems to really help me a lot to relive the stress and also help me understand the bigger picture of things.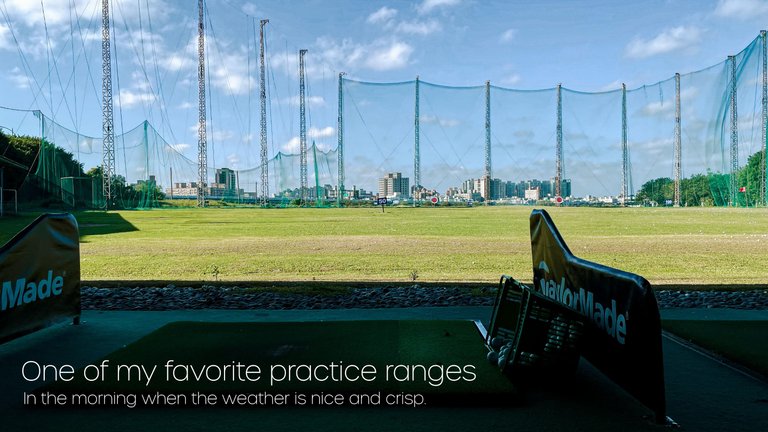 I am fascinated in Golf that its a sport that no one can really master. Its confusing cause when you look at a swing it seems easy, but its truly easier said than done. The crazy part about the swing is that the more its relaxed the better and further the ball will fly... if you give Hulk like strength it will most likely not go straight.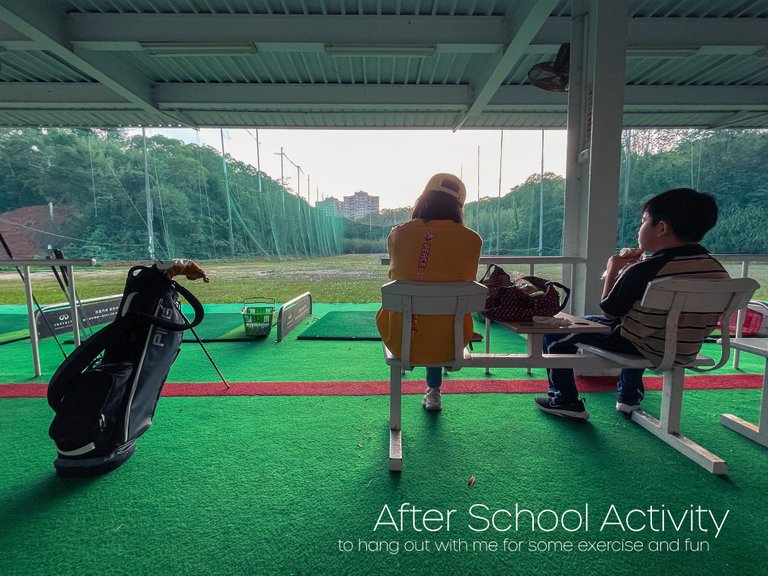 In Taiwan as my son is going to school on his 4th grade many kids stay at school to do more study and end up coming home late... at 4th grade for God sake. I asked my wife if I can pull him out of the after school "more study" class and play golf with me so he can exercise his body to train his mind. I am a believer that exercise is good for the body... but its even better for the mind.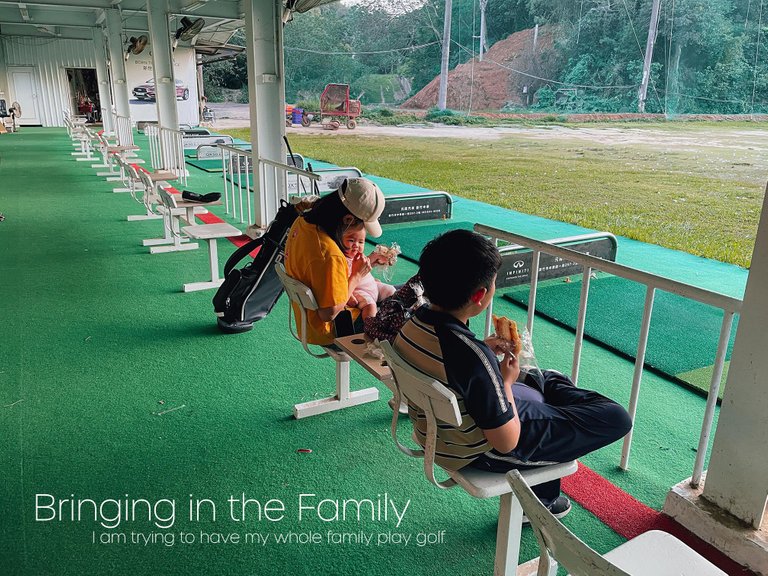 So I go to the practice range every Mondays, Wednesdays, and Thursdays to the practice range near the school. I will let you guys know how that goes after some time... :)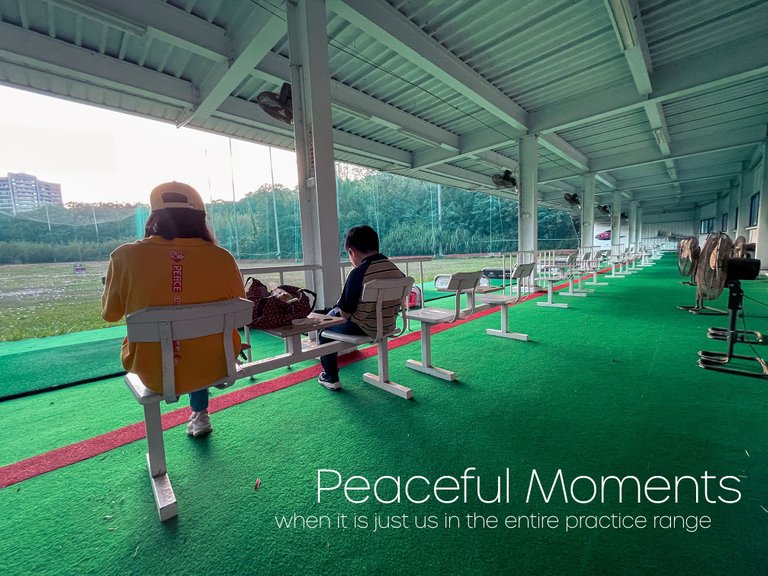 I started really playing golf 2 years ago since Taiwan golf practice ranges are more affordable then Korea or US. And to be honest after two years of practicing full time... I still suck!! However I am a different animal than I was 2 years ago but I am talking about if I compare with the pro's... wow.. they are truly amazing. :)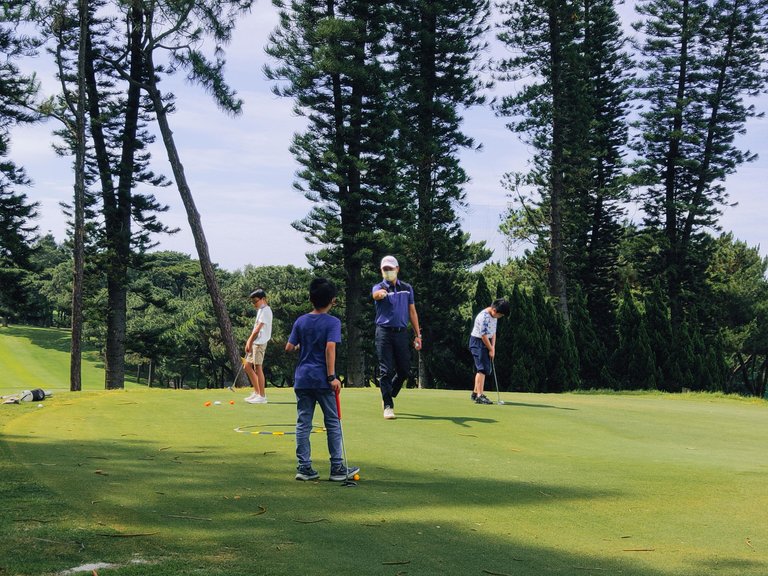 I wish I knew about golf way earlier in my life. Its too bad my dad never really to the world of golf and I wish he did. As a result I made sure my 10 year old son knew how to play. Got him an instructor and I go to the practice range with him 3 times a week. I thought he would not like the sport but thankfully he is enjoying it and also pretty good at it as well. The instructor I assigned him was the same one who coached me... so the three of us can discuss on similar topics of golf.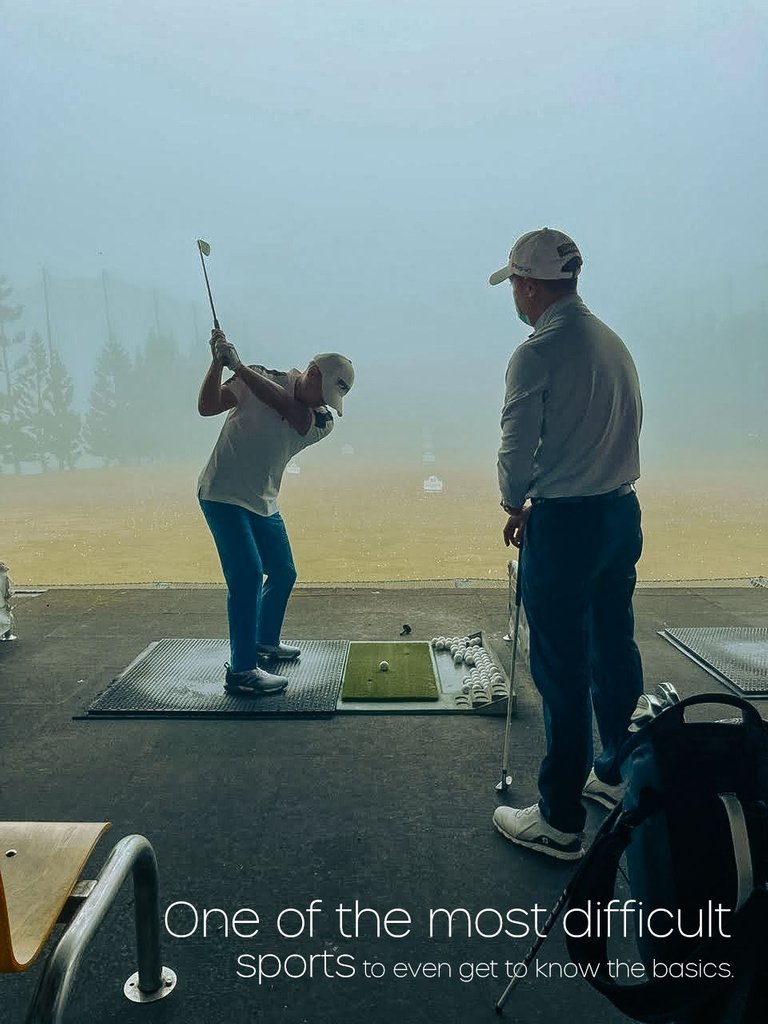 I also really love the apparel and equipment of golf... they are really high quality material and craftmanship. The clubs have such an amazing science and engineering to it in which the science becomes the form factor of its design. Form follows function at its finest. :) Golf clothing seems now to become a daily clothes I wear now at home or for work. Its extremely comfortable and also looks pretty modern as well. I wish I knew about it sooner... all this time it was always just in front of me but never had the courage to go into a golf shop and look at everything maybe due to the fact that I didn't know about the sport.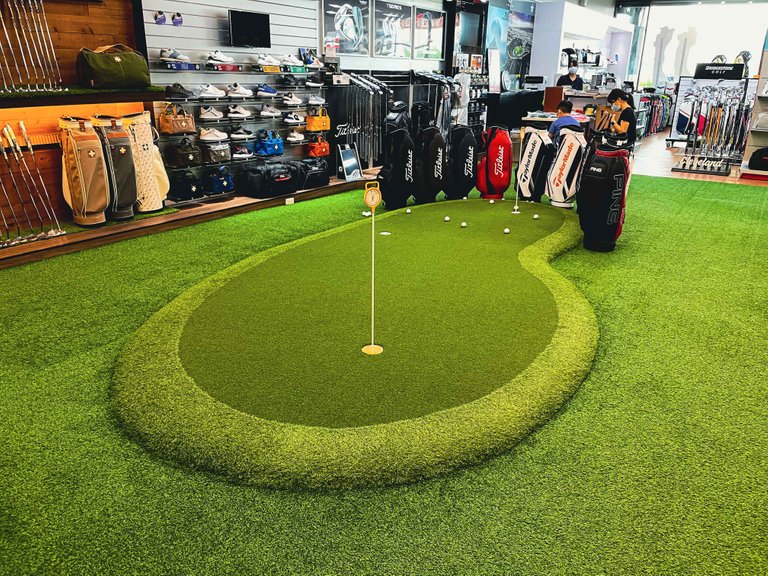 Nevertheless I wish that someone would have introduce me to the sport sooner. The only reason I am playing it now is because a good friend of mine who I met in Georgia told me he love playing golf and then I got introduced to the sport. We went to the shop together and he recommended me a set of clubs that he thought would fit me perfectly. I still use these clubs and I think I will use them till they are no longer usable.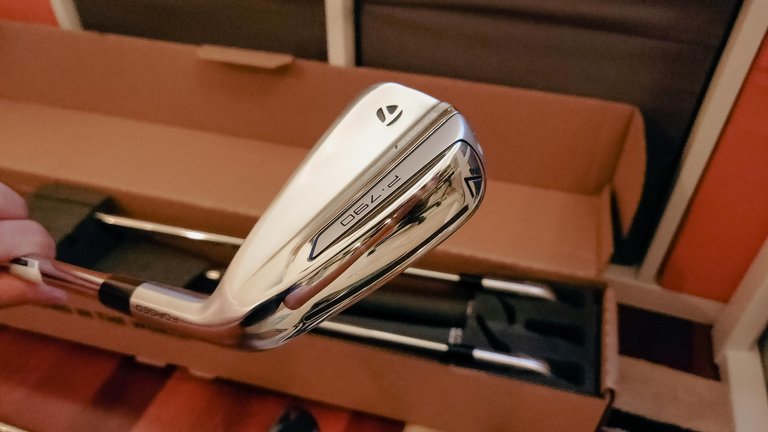 The clubs I bought from his recommendation were Taylor Made Iron Set P70 (P Iron - 4 Iron Set), and a Callaway Rouge Driver.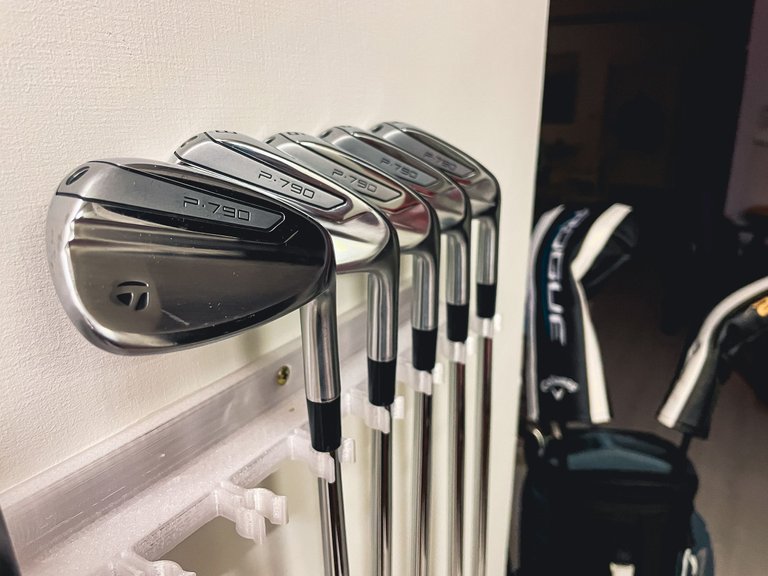 I now realize how important and effective introducing new stuff and suggest cause you might never know they might just like it. This is a sport I quite don't understand cause what the eye's see, how the brain thinks its should do, how the body moves, and how it actually really looks when taken a video... it all collides on one another. Only when it all syncs in harmony and when you are least thinking about swinging is when I truly got some awesome shots. Its very interesting that way... the less you think about it the better you do. This is outrageously addicting as well cause you want to go back to the range to get that feeling again... but it doesn't come when I want it to... no.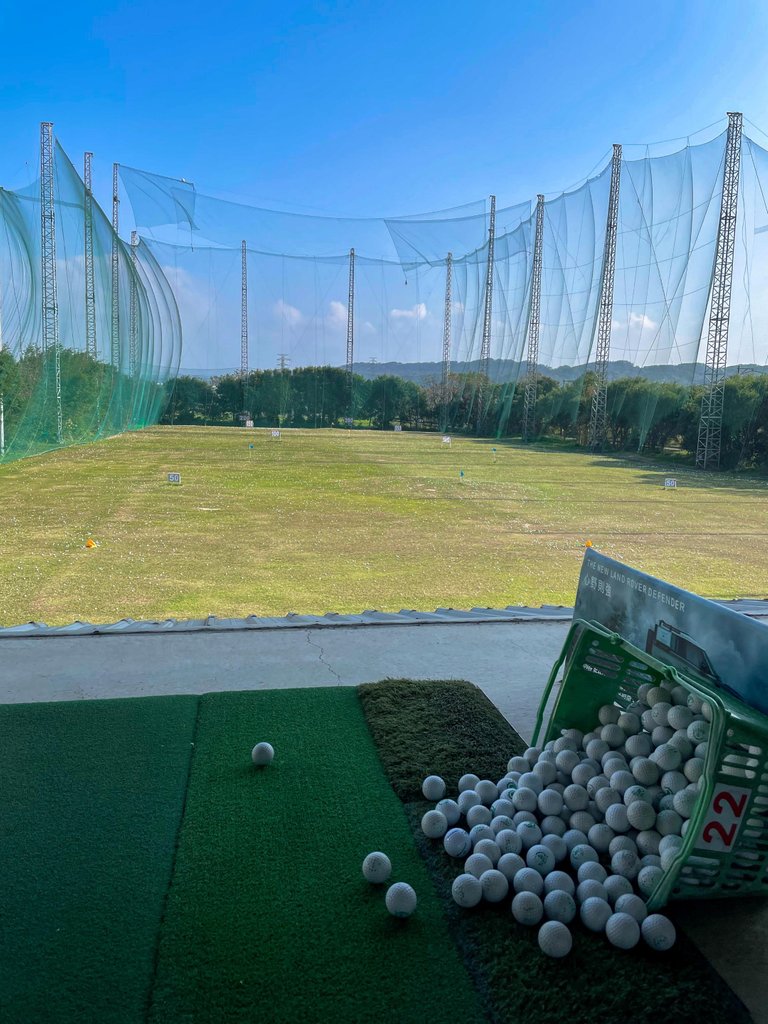 I will be trying to log more of my new beginnings for golf cause I think there are a lot out there who would like to try but doesn't really know where to start.
Maybe we can help each other in this aspect in Hive and see where it goes. Hope you guys enjoyed my today's blog~
Cheers!!
Set da Tone!!!!
---
---