Weekend Ping Pong Classes with my son... Kids learn fast.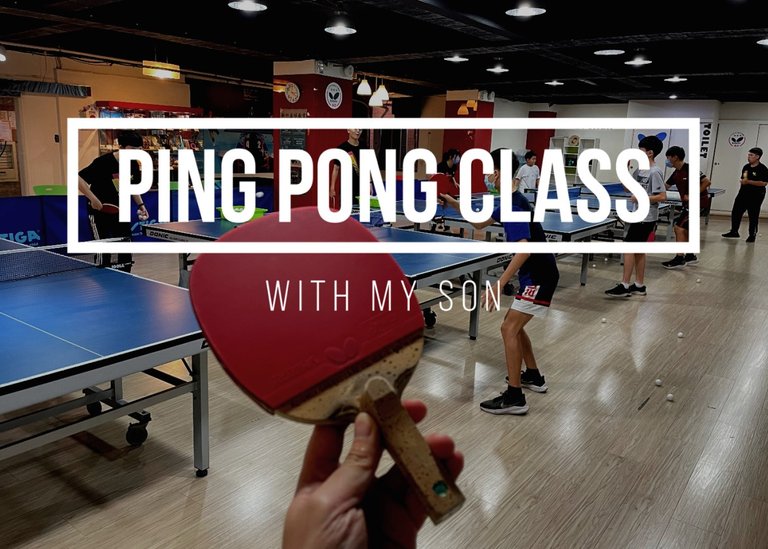 I have been a fan in playing ping pong when I started to play competitively during my career as a designer. At work during break time we used to bet on lunch coupons and we were really serious about it.... blood sweat and tears all for a damn lunch coupon!!! It was worth it cause I would eat so deliciously in front of my opponent who lost. hahahahaha. Good times. :) This was like since 2008... I didn't play ping pong before that. So whoever thinks they are too late to play... I can proudly say "NO!!" its not!!~~~ I started in my 30's.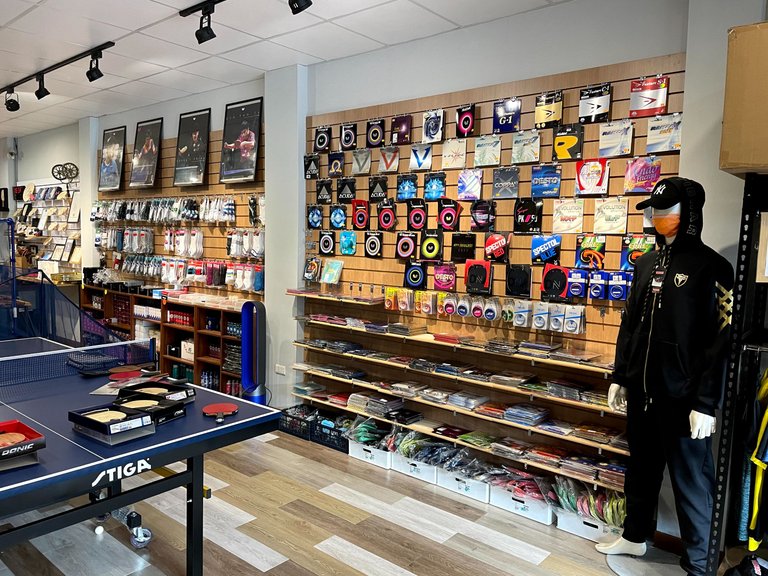 When we decided to go all in and take real lessons and put down the cash I also brought my son to a store to show the glory of equipment... taaa daaaaaa~~~ bling... I love going to sport equipment gear shops... :) Having your own equipment brings another lever to your game as well when playing.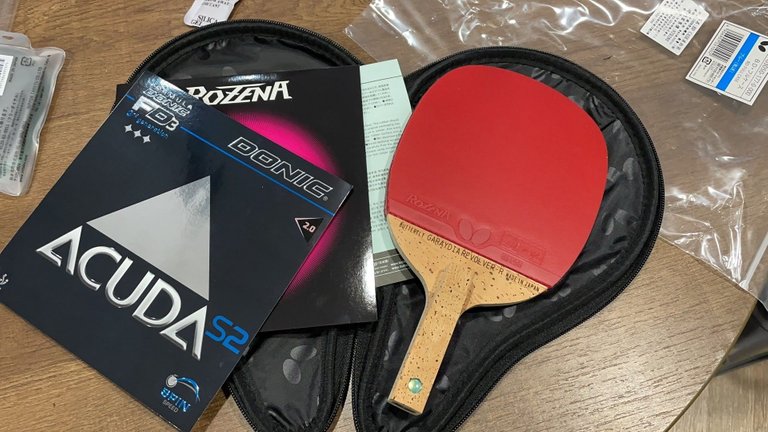 The thing about equipment is when we want to try things out yes we can rent, but when its time to really give it my all and make it my own sport... I need to buy my own equipment... and combine it with my body and soul!!~~~~~ He-man!!!! I went to a professional ping pong store and got a paddle that was right for me. I use the pen grip style and some people think I am old school but this is the way I love to hold ma paddle baby!!!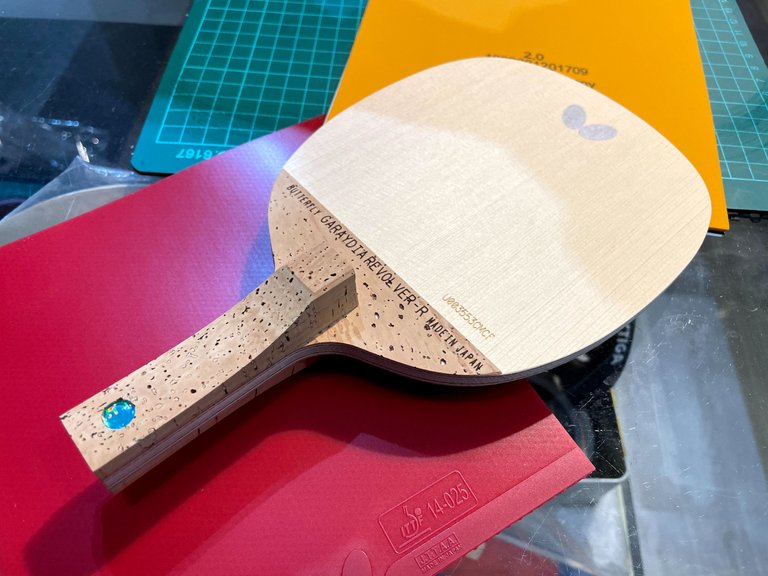 For pen type ping pong paddles its good to carve out the wood where the thumb and the index finger lays down on the paddle... it gives it a good custom tailored grip perfect for your hands. This took me some time to understand because when you do it your first time, you don't know what is right or wrong... you just need to do it and feel it. Luckily it wasn't my first time so I just hacked it out. Perfect!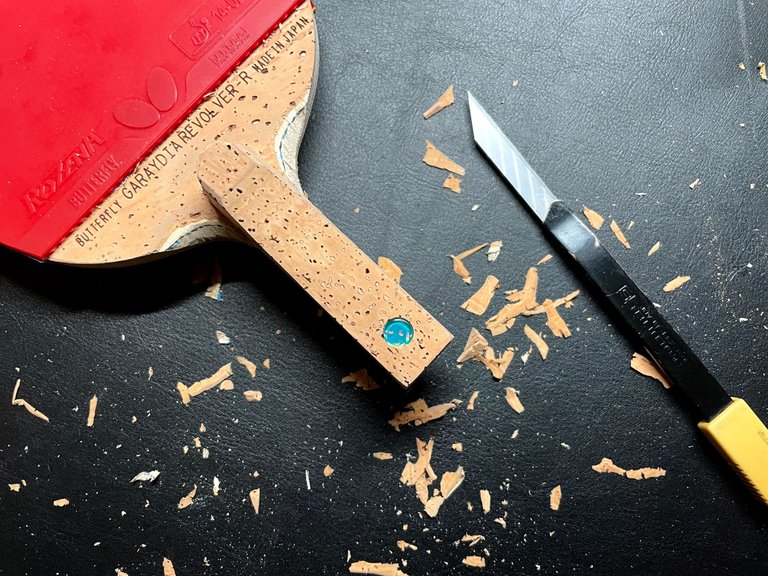 Fast forward to now and my son is now 9 years old and he is now old enough to play with and against me. That is the beauty of sports I think... in the game, there is no such thing as superior... at the moment both are treated as total equals for the win. No excuse!!!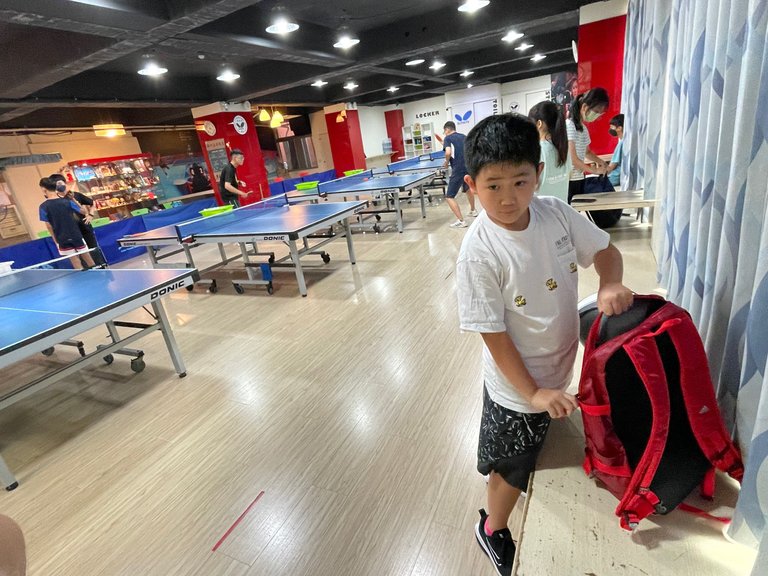 At first he thought ping pong was pretty lame just by looking at the paddle... he thought it was small and tennis is more cooler. However this is when he didn't see the dynamic of the game through his own eyes. Ping pong can make a fit healthy man sweat buckets when played competitively. It really is a dynamic sport when played that way... at the same time its also very fun and the whole family can enjoy it as well if played casually.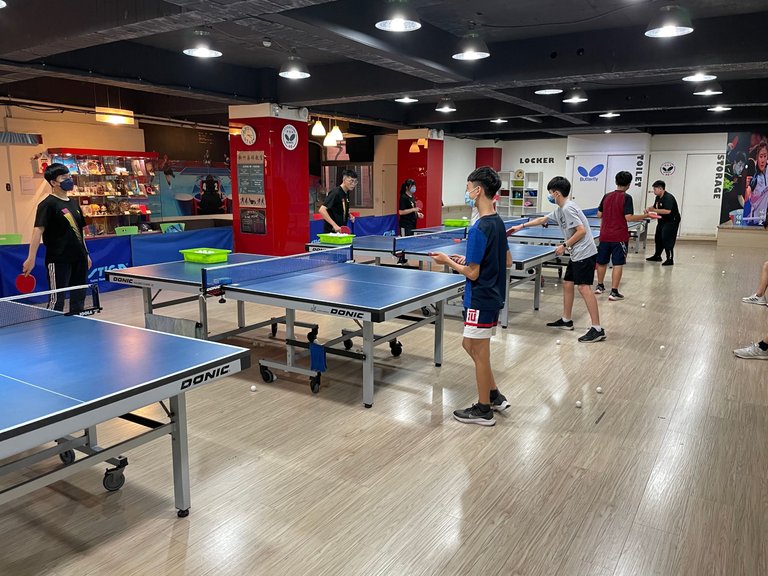 I have been monitoring his play ever since we started... Its been about a year now since we started class together. We both have our own teachers and we play every weekend on Saturdays afternoon. He has been able to gain confidence in the game however for kids what they do need to train in sports is good attitude and sportsmanship whether won or lost. And there is a tournament usually about 3 times a year... we attended one so far.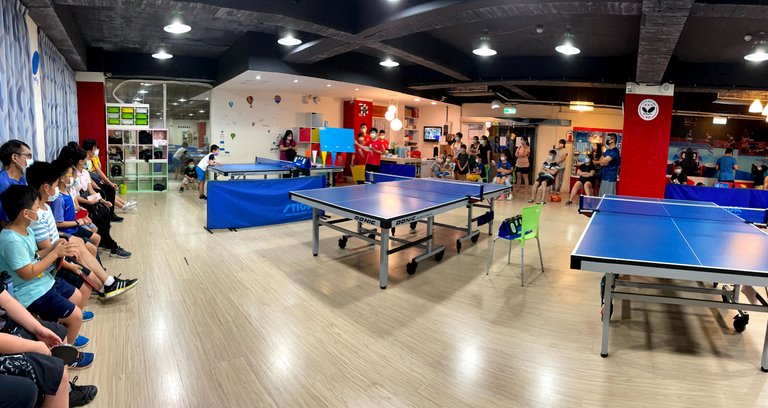 Since we have been very consistent in going to class and rallying together... last weekend I decided to blog about my experience with my son because I feel that we are now able to sync and hit the ball back and forth long periods at a time. Moreover, my son will also tell me some positions I am doing wrong... and I am like... "what da hell?"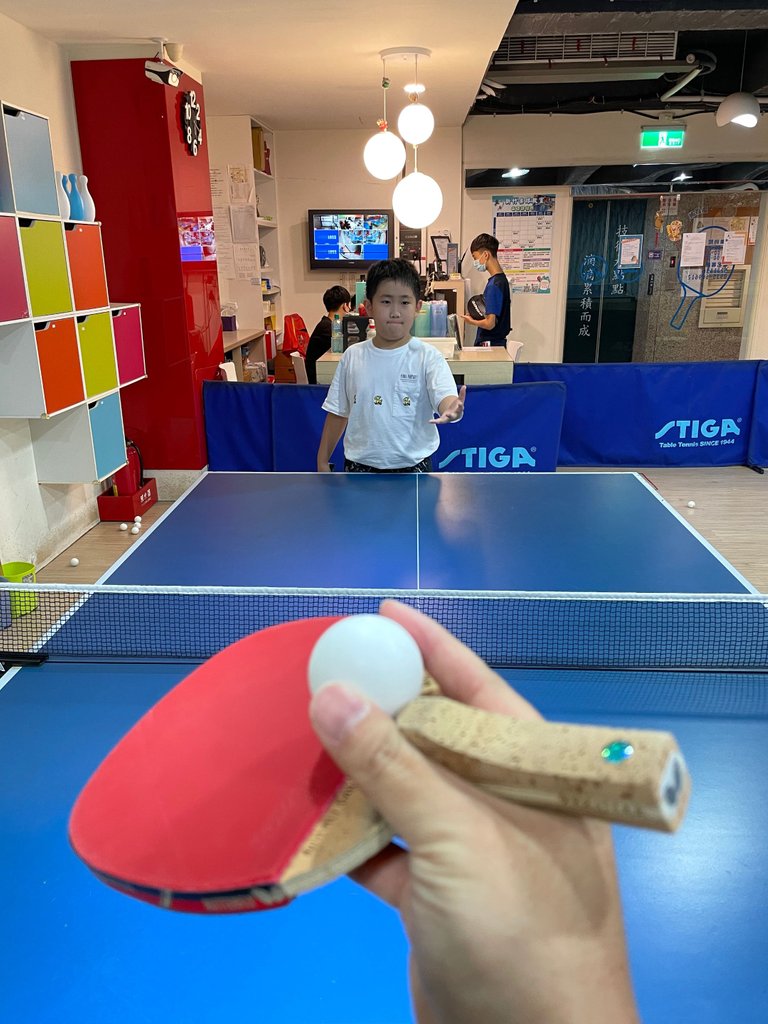 A lot of the times when we play a game it would be extremely short... he would either hit the ball too hard or is unable to reach it and I would win by a mile. However, now he actually kicks my ass often and I need to refocus my mind when I play with him. I feel like its almost playing with a cloned version of myself because I know how competitive he can be... Can't ignore that he has my DNA. :)
Its extremely hilarious when I catch him get slightly pissed but tries to keep it to himself when he looses a score. hehehehe. I was able to capture a photo of it briefly. hahahahaha!~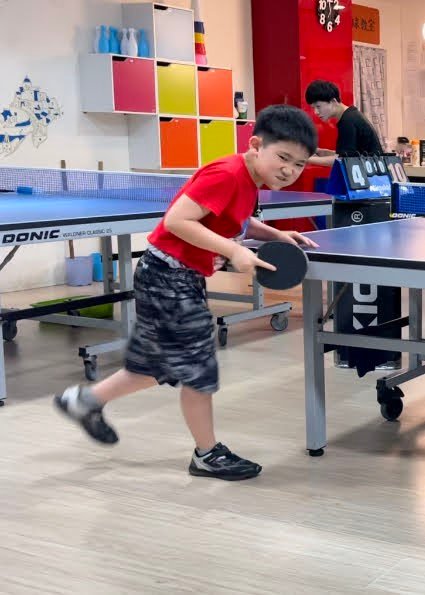 At the end of the day its a pleasant moment and its blissful in a way when both my son and I are sweating and I say "Lets go home~ I wanna drink something real cold." I think I will be enjoying this type of moments more often.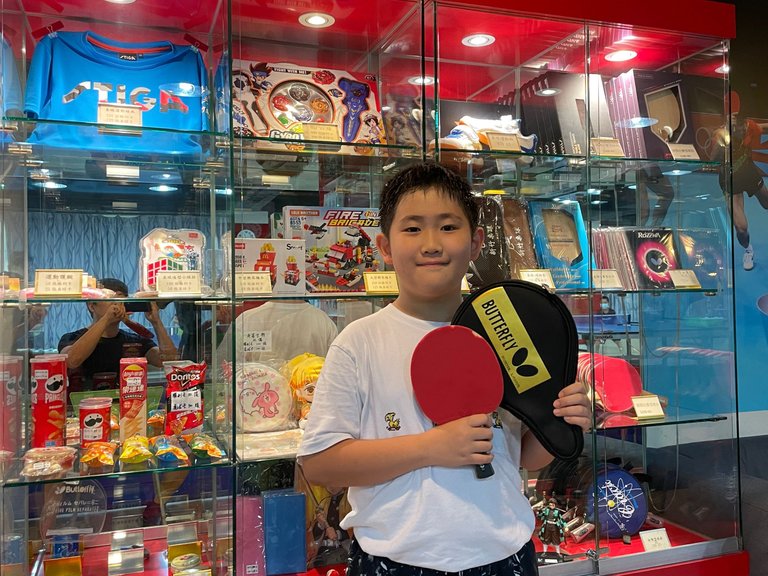 In life what I try to find is something I can share and relate to with my family constantly. Subject matter always comes and goes so change is something I need to get used to and see what interests my family so we can do it together. This is what I value the most in family... if there is no common ground its hard to create a conversation. Best way to find it is through play... and I am not a perfect so I learn through my own experiences and best of all I also learn through my family... when they kick my ass in ping pong. :)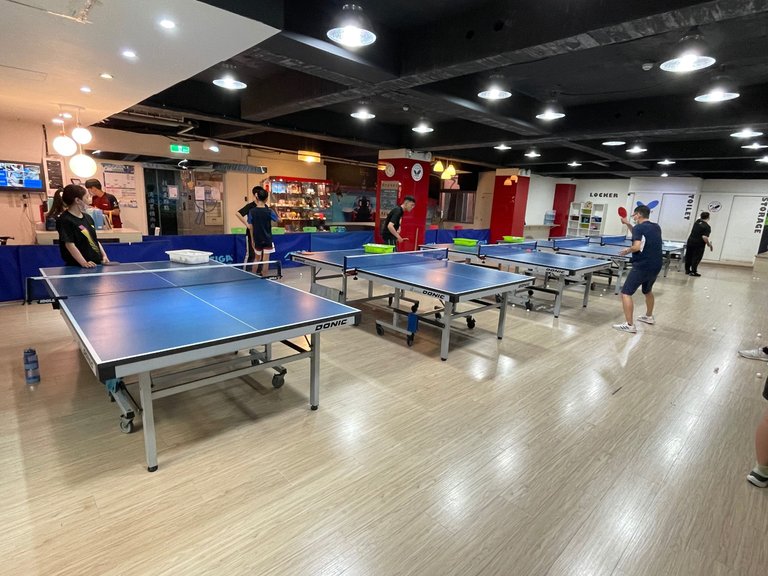 A photo of our paddles before heading out back home... It was a good day.
I try as much sports and activities as possible and when I do find a good one I will blog my experiences from it~ I give ping pong a thumbs up!!~~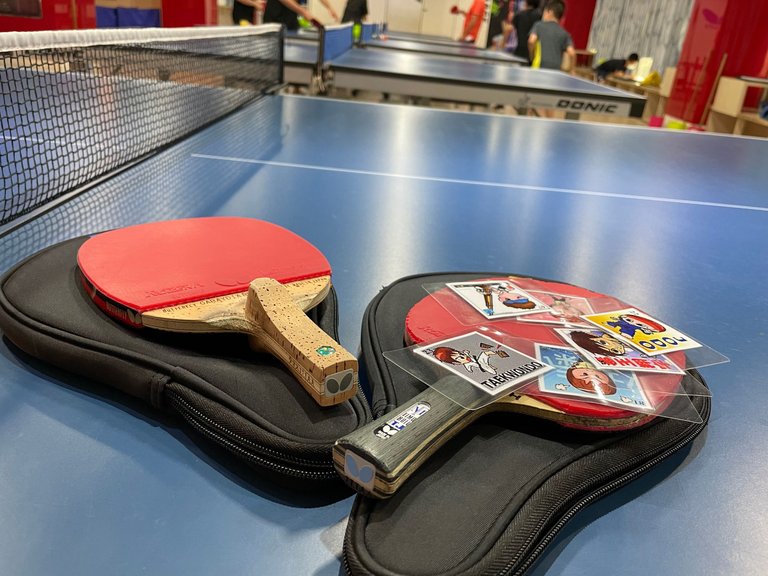 Some event photos of our ping pong club on the wall~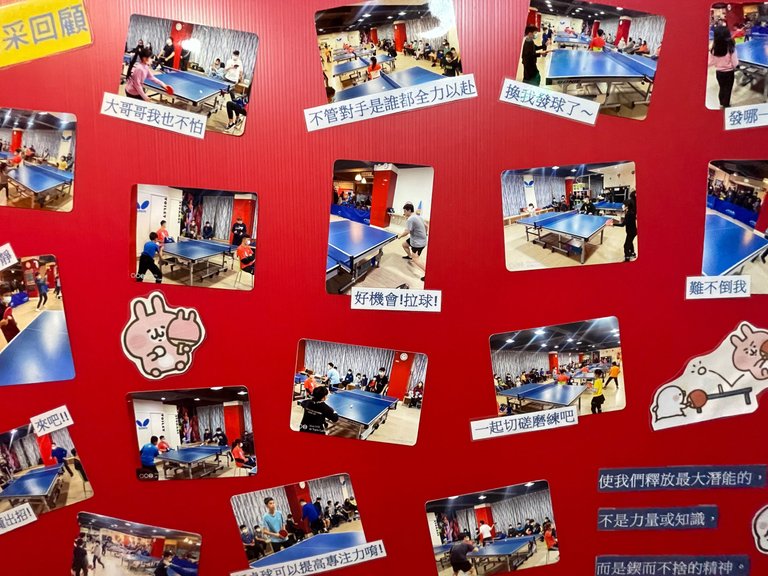 Thanks for reading my post for today. :)
"Set Da Tone!!"
---
---