Play Ball [ENG/ESP]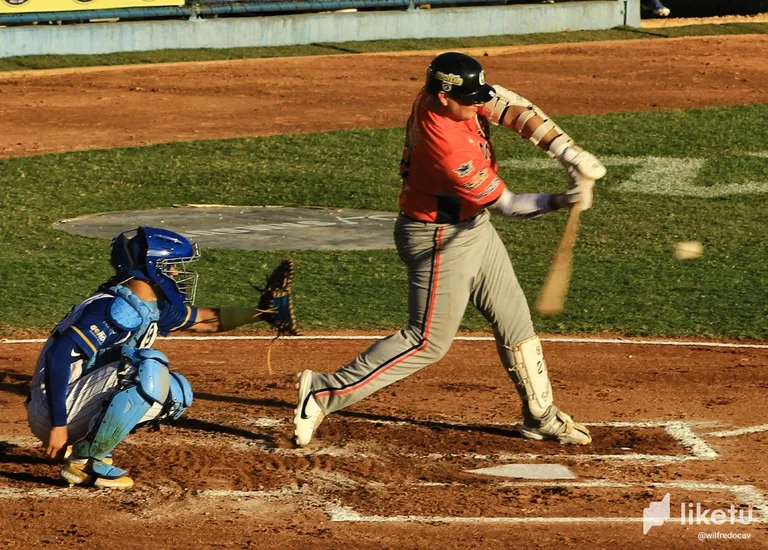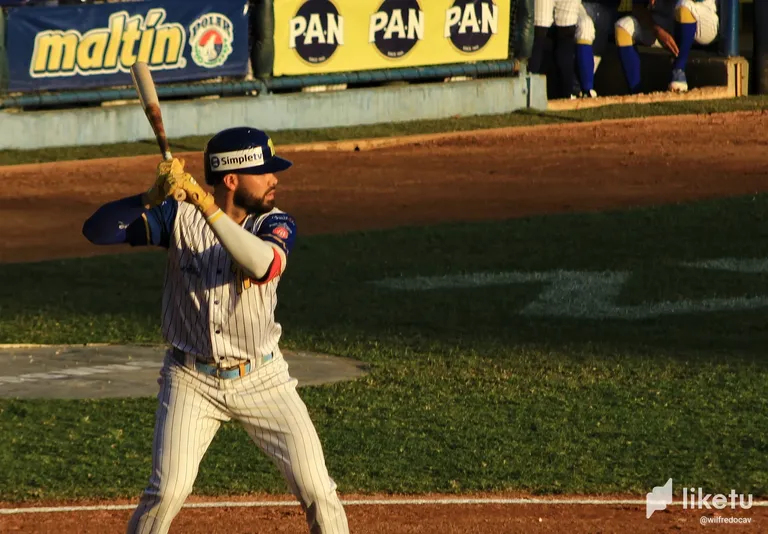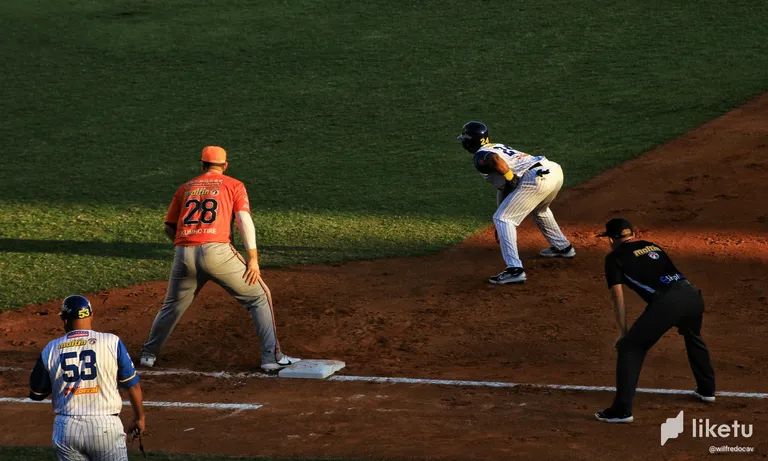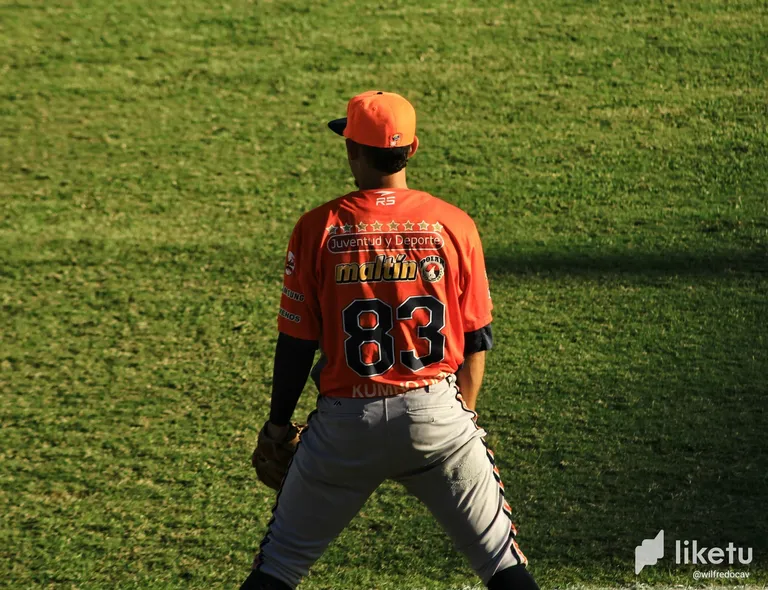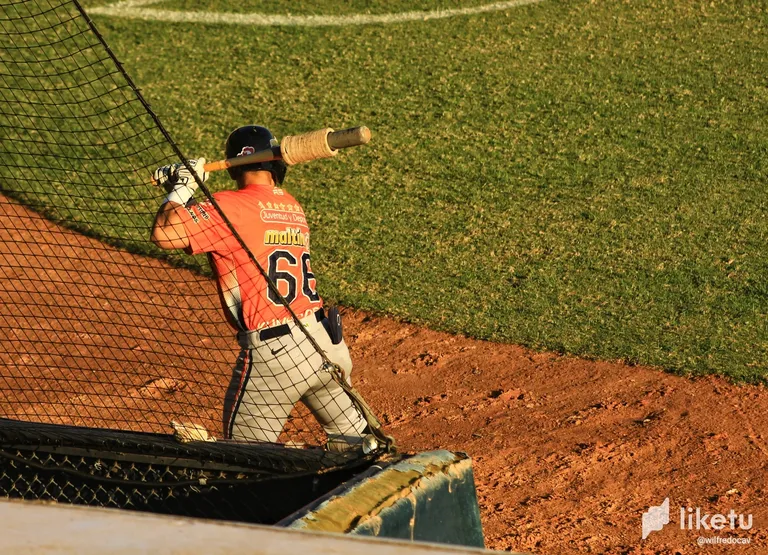 With these pictures I finish publishing a series of images related to baseball, such was the case when days ago I attended a game between the professional teams Caribes de Anzoátegui vs Navegantes del Magallanes. And on that occasion it was worth taking some pictures because the game started at 5 pm in the afternoon, and of course I could take advantage of the sunset and the location of the light to take these images. I had previously taken pictures of games but they were at night, and I usually don't like the results with artificial light.
As you can see, these are pictures during the incidents of the game, and you can see that incandescent light tone because it was during the sunset and the sun was directed perpendicularly towards the players, I think this moment could not be. Although I had to take advantage of 1 hour to take the pictures, because already at the end of 6 pm the light began to be weaker or even more shadow was generated on the field.
On the other hand, it should be mentioned that for me it is important to take these photographs during the day, because in this way I can use configuration parameters in the camera, where the shutter speed and diaphragm allow me to freeze more the photographic objectives, as well as these objectives where there is movement. For this reason I was waiting for this day to take these photographs during the sunset, and despite having attended more games before, all the games had been during the day.
All photographs are my own and were taken with a Canon T3i camera.
Español
Con estas fotografías termino de publicar un seriado de imágenes relacionadas con el béisbol, tal fue el caso cuando hace días asistí a un juego entre los equipos profesionales Caribes de Anzoátegui vs Navegantes del Magallanes. Y en esa ocasión era meritorio sacar algunas fotografías debido a que el juego tuvo su inicio a las 5 pm de la tarde, y por supuesto podía aprovechar el atardecer y la ubicación de la luz para sacar estas imágenes. Ya que anteriormente había hecho fotografías de juegos pero eran de noche, y por lo general no me gusta tanto los resultados con la luz artificial.
Como se puede apreciar, son fotografías durante las incidencias del juego, y se puede visualizar ese tono de luz incandescente porque fue durante el ocaso y justamente el sol se direccionaba perpendicularmente hacia los jugadores, creo que este momento no podía ser. Aunque tenía que aprovechar 1 hora para hacer las fotografías, porque ya al término de las 6 pm la luz comenzaba a ser más débil o incluso se generaba más sombra sobre el terreno de juego.
Por otra parte, hay que mencionar que para mí es importante hacer estas fotografías durante el día, porque de esta forma puedo utilizar parámetros de configuración en la cámara fotográfica, donde la velocidad de obturación y el diafragma me permita congelar más los objetivos fotográficos, así como estos objetivos donde hay movimiento. Por esta razón estuve esperando este día para hacer estas fotografías durante el atardecer, y pesar de haber asistido a más juegos anteriormente, todos los juegos habían sido de día.
Todas las fotografías son de mí autoría y fueron tomadas con una cámara fotográfica Canon T3i.

---
For the best experience view this post on Liketu
---
---