10 Best Baseball Walk Up Songs: 2023 Edition
G'day tribe, we're going Major League Baseball today! What are the best baseball walk up songs of all time? It's one of the most existing parts of one of America's most popular sports.
Walk up songs are an important part of charging up an atmosphere, helping to pump up the players and fans, and can be the difference between winning and losing. Lets take a look at the best baseball walk up songs of all time. I'm sure you're all going to have your own opinions on what song is a pump up.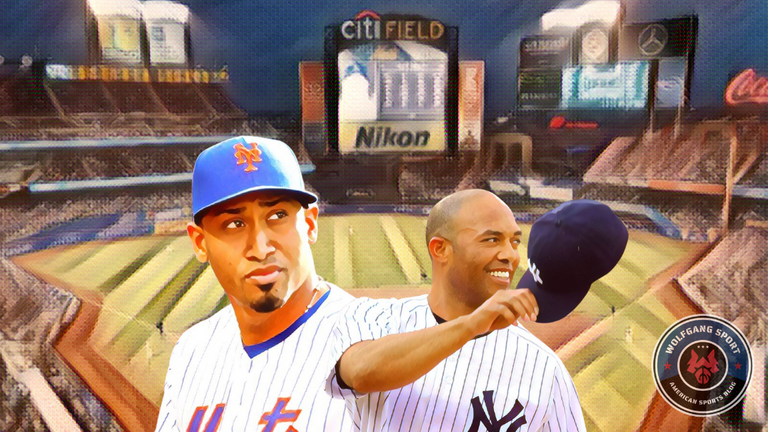 10. Narco (Timmy Trumpet)
One of Australian musician Timmy Trumpet's most popular tracks is Narco. The song features a pulsating beat and a catchy horn melody helping to create an upbeat and energetic vibe.
The song's high-energy gets fans and players pumped up. Although a few players have used it as a walk up song in the past, it's Edwin Díaz who has made it his own, with Narco turning into a regular production with live renditions performed at Citi Field by Timmy Trumpet himself.
Timmy Trumpet playing "Narco" live while Edwin Diaz enters the game is incredible 🙌

(via @SNYtv)pic.twitter.com/XTnubx2adX — FOX Sports: MLB (@MLBONFOX) September 1, 2022
9. Eye of the Tiger (Survivor)
The 1982 classic Eye of the Tiger is all about determination and overcoming adversity. It's about fighting and winning, which is why it makes it the perfect walk up song for baseball.
Nick Punto and Shane Victorino have both used it as a walk up song but Hall of Famer Al Kaline popularized it and made the walk up song his own. Eye of the Tiger remains a classic and helps get players into the zone with a winning attitude.
8. Jump (Van Halen)
Jump by Van Halen is a high-energy rock song that has been used by many players as their walk-up music. The song's upbeat tempo and catchy chorus create a fun and energizing atmosphere that gets the crowd jumping up and down.
Driven by an Eddie synthesizer riff, it's turned into one of the biggest sports anthems. It has a special connection with the Chicago Cubs and has been used as a walk up song by Jose Reyes, NIck Swisher and Matt Carpenter among others.
eddie van halen playing jump at his house https://t.co/8Pit1ei6It @YouTube pic.twitter.com/1WTSXERHVz

— John (@John494720691) March 12, 2023
7. Sweet Child O' Mine (Guns N' Roses)
The classic rock ballad Sweet Child O' Mine by Guns N' Roses is one of the best baseball walk up songs of all time with its iconic guitar intro and Axl Rose's soaring vocals create a powerful and emotional atmosphere that revs up everyone in the stadium.
Released in 1987 it's been a long serving and sentimental part of baseball, re[resenting players such as Bryce Harper, Albert Pujols, and one of the best shortstops of all time Derek Jeter.
6. Crazy Train (Ozzy Osbourne)
One of the best baseball walk up songs of all time is Crazy Train by Ozzy Osbourne and has been used by Chipper Jones, Kevin Pillar and Trevor Story among others. The song's iconic opening riff immediately gets the crowd's attention and creates a sense of excitement and anticipation.
The driving beat really helps to pump up crowds and get players going along with Ozzy's signature vocal style. The lyrics can also serve as an inspiration and motivation for players to keep determined and push forward.
1981年4月28日

Ozzy Osbourne 「Crazy Train」 After Hours Gt. ランディ・ローズ この後、'82年3月19日、オジー・オズボーン・バンドの全米ツアー " Diary of a madman tour " 中に遊覧飛行で乗った軽飛行機の墜落事故により、25歳という若さで生涯を終えろこととなる… #RandyRhoads pic.twitter.com/shRixA0Gse — 知 (@Satosanako) March 18, 2023
5. Lose Yourself (Eminem)
Eminem's powerful rap song Lose Yourself has been a popular choice for many players as their walk-up music. The song's intense lyrics and driving beat helps create a focused and determined atmosphere for fans and players.
Chase Utley, Jose Reyes and Adam Jones have all used it as a walk up song in the past, using the song as an inspiration to stay mentally sharp, and helping to inject energy and motivation to seize the moment.
4. I Gotta Feeling (Black Eyed Peas)
One of the best baseball walk up songs of all time is I Gotta Feeling by Black Eyed Peas. The feel-good pop song might be a little bit different to the explosive and powerful walk up songs on the list but players including Jimmy Rollins, Jake Marisnick and Willie Bloomquist have walked out to it.
The upbeat tempo and positive lyrics however helps to create a fun and energetic atmosphere for the crowd and players, and the song's catchy chorus is easy for the crowd to sing along to which helps build a party atmosphere.
3. The Power (SNAP!)
A classic 90s dance song, The Power has been used by many players as their walk-up music, popular due to its upbeat temp and positive lyrics. The song helps to build an energizing atmosphere and helps players stay focused and motivated for the game.
The song's iconic synth riff is instantly recognizable and gets the crowd excited every time it's played. It's one of the best baseball walk up songs of all time and has been used by players such as Marcus Stroman, Adam Ottavino and Gleyber Torres.
2. Thunderstruck (AC/DC)
The upbeat tempo, catchy guitar riffs, and energetic drums of the hard-rock classic Thunderstruck has become well known as a walk up song for many MLB stars including Bryce Harper, Noah Syndergaar and John Smoltz.
It's the song's opening riff in particular which is instantly recognizable and creates an energetic and lively atmosphere. Released in 1990, Thunderstruck's explosiveness has stood the test of time and will continue to do so for generations to come.
.@MichaelKopech5 JUST CAME OUT TO THUNDERSTRUCK THE @MLB IS DEAD pic.twitter.com/lOxKVGrEHq

— Six Point Southside (@SixPointCWS) August 22, 2018
1. Enter Sandman (Metallica)
Enter Sandman" by Metallica is the best baseball walk up song of all time. The heavy guitar riffs and pounding drums gets hearts pumping and helps to build an intense atmosphere. Players like Trevor Hoffman, Brad Lidge and Craig Kimbrel have used the song.
It's Mariano Rivera though who made it his own, so much so that he became known as the "Sandman", and the song became synonymous with the death of opposing batters by the greatest closer of all time.
The song's intro begins with a hauntingly eerie guitar melody that's perfect for building anticipation. A heavy, pounding drum beat then kicks in powerfully as if its purpose was to serve as a walk up song.
Flashback to when Metallica performed 'Enter Sandman' at Yankee Stadium for Mariano Rivera Day.

When watching the Yanks in the early 2000's and hearing this come on, you knew the game was pretty much over and it was time to fire up the opposing teams bus. Mo was that automatic. pic.twitter.com/APuleyRGdg — ZT (@NY_EvilEmpire) November 15, 2022
---
THANK YOU FOR YOUR SUPPORT!
Wolfgang Sport started in 2017 as a way to connect my passion for American and British sports. Today it's evolved into a blockchain sports blog pushing the boundaries into the crypto world and embracing Web3 technologies.
---
---