10 Best Undrafted NBA Players of All Time
Who are the best undrafted NBA players of all time? These players overcame huge hurdles to make the league. These players were the ultimate competitors, overcoming the disappointment and difficulty of going undrafted, to locking down a spot on an NBA roster. Let's take a look at the 10 best undrafted players ever.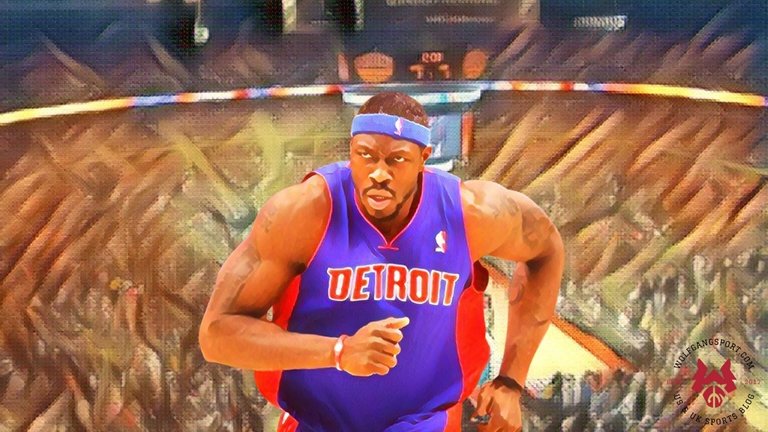 10. Jeremy Lin
Jeremy Lin played nine seasons in the NBA and was known for his quickness, ball handling, and ability to drive to the basket. Lin played for 8 teams but it was his stint at the Knicks that was the most impressive, which helped him become one of the best undrafted NBA players of all time.
After going undrafted in 2010, he became a global phenomenon with a short spell of performances that became known as "Linsanity" during the 2011-12 season. His popularity soared during this time, and although he could never reach the same heights again, he was able to carve out a solid career.
Jeremy Lin was days from being cut & only played because the Knicks were on a back-to-back-to-back. Then LINSANITY happened...

28 PTS, 8 AST vs D-Will 23 PTS, 10 AST vs Wall 38 PTS vs Kobe 20 PTS, 8 AST vs Rubio 27 PTS, 11 AST, GW vs TOR pic.twitter.com/w42Ixm655B — Ballislife.com (@Ballislife) August 23, 2019
9. Wesley Matthews
Despite being overlooked in the 2009 NBA Draft, Wesley Matthews quickly established himself as a key player for the Utah Jazz. He also went on to play for the Portland Trail Blazers, Dallas Mavericks, Indiana Pacers, Milwaukee Bucks, and Los Angeles Lakers.
Matthews has been a consistent performer and has all-around skills on both ends of the court, playing with a toughness, work ethic, and defensive ability. He's also been one of the best top perimeter defenders in the league, often guarding the opposing team's best player, and is a more than solid shooter.
Some Wes Matthews defensive highlights against Kawhi and the Clippers.

Even with the DPOY on his team, the Bucks still gave him the assignment of Kawhi #LakeShow pic.twitter.com/z4J8cYwadI — 🌟Fake (@LALeBron23) November 20, 2020
8. Avery Johnson
Avery Johnson is one of the best undrafted NBA players ever, scoring 8,817 points and 5,846 assists in his NBA career. After going undrafted in 1988, he became an NBA champion with the San Antonio Spurs in 1999 alongside the
best power forward of all time
Tim Duncan.
Johnson played a significant role in the 1999 NBA Finals, scoring the go-ahead championship winning shot with 47 seconds to go against the Knicks. He excelled at setting up teammates, disrupting opposing offenses and his #6 was retired by the Spurs in 2007.
Today's underrated player Avery Johnson. I watched 5 games of his and compiled these highlights. He scored when he neede+directed traffic. He was the definition of a floor general and he was so fast! @DimeDropperPod @lewoysmithjr @Bball_StudyHall @FrostyBias He didnt stat chase! pic.twitter.com/vnG2YL8ogc

— ValidHaitian (@haiti4eva) January 26, 2023
7. Brad Miller
Overlooked in the 1998 draft, Brad Miller went on to earn consecutive All-Star appearances in 2003 and 2004. Miller wasn't a typical center. He was a slick passer of the ball, shot at 33% from the three-point line, and finished his career with 9,724 points and 6,199 rebounds.
Miller was also known for his size and strength, as well as his ability to block shots and defend the rim. He was a solid post defender, using his physicality and footwork to prevent opponents from scoring inside the paint.
prime Brad Miller was a MENACE 🤯🤯🤯 pic.twitter.com/klNOQlUCfS

— J r u e (@thatl0calguy) August 10, 2022
6. Udonis Haslem
Due to his perceived lack of size, Udonis Haslem went undrafted in the 2002 NBA Draft. He went on to play a season in France before signing for his hometown franchise the Miami Heat. By 2004 he'd become a regular starter and went on to play an astonishing 20 consecutive seasons for the Heat.
During his time in Miami he's won three NBA championships. Haslem's been known for his toughness, rebounding, and defense, as well as his ability to hit mid-range jump shots.
A Udonis Haslem highlight reel is the last thing I expected today but I'm not complaining.

UD taking names. pic.twitter.com/tmrAcSiCuX — NBA Memes (@NBAMemes) January 8, 2023
5. Bruce Bowen
Bruce Bowen went from being an undrafted player in 1993, to becoming one of the best undrafted NBA players of all time. He scored 5,290 points, 2,428 rebounds and 1,089 assists in his career and he evolved into one of the greatest perimeter lock down defenders ever.
Bowen won three NBA championships during his 8 seasons in San Antonio, and he earned eight All-Defensive teams selections during his career. Known for his tenacity and ability to shut down opposing players, his #12 was retired by the Spurs in 2012.
March 1, 2002: Minnesota's Wally Szczerbiak gets kicked in the face by Bruce Bowen of San Antonio.

Both players remained in the game (Szczerbiak scored a team-high 21 PTS). Bowen was later fined $7,500. Tim Duncan had 25 PTS & 11 REB as the Spurs beat the Timberwolves, 85-77. pic.twitter.com/CsVSEt1WQj — NBA Cobwebs (@NBACobwebs) March 1, 2023
4. Fred VanVleet
Fred VanVleet went undrafted in 2016 but the Raptors took a punt on him and assigned him to the G League. He then became a key player with great scoring ability, playmaking skills, and a strong defense to match.
VanVleet starred in Toronto's 2018-19 NBA championship winning team and in 2020 signed the biggest deal in history for an undrafted player with a four-year, $85 million contract. In 2021 he scored a Raptors and undrafted player record 54 points in a single game, and a year later became only the fourth undrafted All-Star.
Fred VanVleet needs this energy back

pic.twitter.com/i5LuREziWf — Pascal Shakeem (@pascalshakeem) March 4, 2023
3. Connie Hawkins
Connie Hawkins went undrafted in 1964 and only played his first NBA game in 1969 after being banned because of a point shaving scandal at Iowa. It was something that he was never arrested nor indicted for.
Hawkins was athletic, flamboyant and skilful, and even spent four years with the Harlem Globetrotters. He was known to be a prolific scorer and a gifted passer, averaging 18.7 points, 8.8 rebounds and 4.1 assists per game. The four-time All-Star was inducted into the Hall of Fame in 1992.
Connie Hawkins 1972 NBA All-Star Game Highlights.

13 PTS, 4 REB, 1 STL in just 14 minutes of play. West 112, East 110 January 18, 1972 pic.twitter.com/RUXLwSlU3W — Hoop History (@H00PHISTORY) August 22, 2021
2. John Starks
Overlooked in the 1988 draft, John Starks ended up becoming one of the best undrafted NBA players in history. He was heavily involved in one of
the biggest NBA rivalries of all time
between the Knicks and Bulls, and he was one of only a few who could limit the
best NBA player of all time
, Michael Jordan.
Starks scored 10,829 points, 3,085 assists and 2,129 rebounds during his career and he became an NBA All-Star in 1994. His determination to win games, and his impact in the playoffs, built a legacy that puts him in the conversation for being one of the best Knicks players of all time.
As a Knicks fan, watching these highlights hurt. But never forget this legendary John Starks dunk pic.twitter.com/SGHYcXo8fD

— Andscape (@andscape) May 4, 2020
1. Ben Wallace
In the 2000s the Detroit Pistons and Ben Wallace took the NBA by storm. The Pistons went on to compete in six consecutive Eastern Conference finals and won the 2004 NBA Finals.
Wallace is the only undrafted player to be voted to start an NBA All-Star game. He finished his career with 6,254 points, 10,482 rebounds, 2,137 blocks, became the first undrafted player in NBA history to be inducted into the Hall of Fame in 2021, and he has some of the greatest blocks in history.
In 2006 he was crowned NBA Defensive Player of the Year Award for a record-equalling fourth time, and he also has the distinction of being the only player to have more blocks than personal fouls, and more steals than turnovers.
Feels like a good time to post Ben Wallace highlights pic.twitter.com/jWLIfi5QBW

— BetMGM 🦁 (@BetMGM) July 7, 2022
---
THANK YOU FOR YOUR SUPPORT!
Wolfgang Sport started in 2017 as a way to connect my passion for American and British sports. Today it's evolved into a blockchain sports blog pushing the boundaries into the crypto world and embracing Web3 technologies.
---
---