10 Biggest MLB Stadiums in America
Anyone watching Spring Training? It got me thinking what are the biggest MLB stadiums in America? Baseball stadiums come in a variety of different shapes and sizes, with some capable of accommodating over 50,000 fans.
Let's explore the biggest baseball stadiums and take a look through some of the history, design, and notable features of them. And for the record, we're excluding Oakland Coliseum, disqualifying it for crumbling and its lack of charm.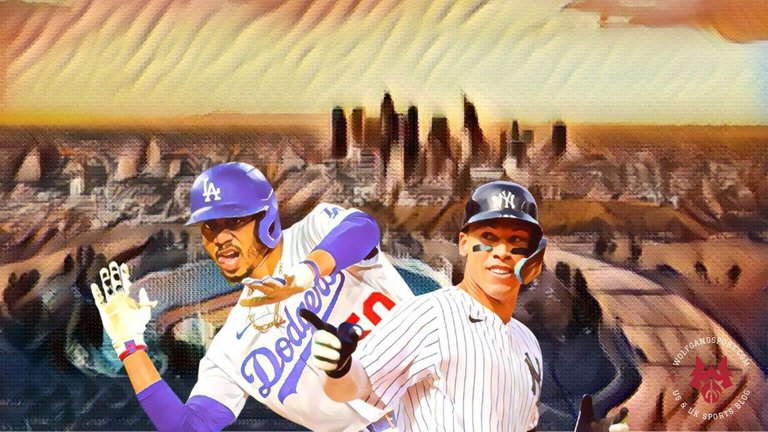 10. Tropicana Field - Tampa Bay Rays (42,735)
Tropicana Field is one of the biggest MLB stadiums in America with a capacity of 42,735 but unfortunately it's a waste. The Tampa Bay rays have one of the worst crowd attendances in the league with an average of
under 14,000 fans per game
.
Unfortunately for the Rays, Tropicana Field is considered to be one of the worst stadiums in the MLB. Firstly, it's in a poor location in an industrial area that's difficult for fans to get to. Its playing surface is artificial turf.
The design is also outdated and there are far too many seats too far away from the field or that are obstructed. The sooner they knock it down and rebuild, the better.
Rays record smallest crowd ever at Tropicana Field. 💀 https://t.co/QaKTYOLwPg pic.twitter.com/kTYQcmI7HJ

— theScore (@theScore) May 29, 2019
9. Citizens Bank Park - Philadelphia Phillies (42,792)
Citizens Bank Park, home of the Philadelphia Phillies, is a beautiful baseball stadium which features views of the city skyline. Opening in 2004, the stadium has a big focus on fans with comfortable seating, great food and beverage options, and the second largest HD screen in the National League measuring at 97-foot-wide.
The atmosphere at Citizens Bank Park games is vibrant and with a capacity of 42,792, is one of the biggest MLB stadiums in America. After winning games "High Hopes" by Frank Sinatra is played, and rally towels are given away for key games.
Citizens Bank Park is also home to the Liberty Bell, a 50-foot replica of the famous bell located at Philadelphia's Independence Hall. Located in right-center field it lights up and rings whenever the Phillies hit a home run or win a game.
The Liberty Bell looks really cool for Pride Night at Citizens Bank Park. pic.twitter.com/As8At4uRuu

— Tim Kelly (@TimKellySports) June 28, 2022
8. Oriole Park at Camden Yards - Baltimore Orioles (44,970)
The Baltimore Orioles play out of Oriole Park at Camden Yards. With a capacity of 44,970, it's one of the biggest MLB stadiums in America and is also one of the most beautiful. Opened in 1992, it incorporates the restored B&O Warehouse which was built in 1905.
Oriole Park's classic design pays excellent homage to ballparks of the past with its combination of exposed brick, steel and open concourses. Camden Yards' location in downtown Baltimore also makes it really easy for fans to access the stadium.
The stadium has been so successful, its credited with sparking the "retro-classic" trend for ballparks, with similar designs incorporated into Coors Field in Denver, Progressive Field in Cleveland, and AT&T Park in San Francisco.
Today the #Yankees would have played the first game of a three-game series against the #Orioles. Here is the incomparable field view from the Oriole Park at Camden Yards press box. pic.twitter.com/Rlk9uG8hZ1

— Marly Rivera (@MarlyRiveraESPN) June 22, 2020
7. Busch Stadium - St Louis Cardinals (45,494)
Busch Stadium is one of the most beloved in Major League Baseball and also one of the biggest with a maximum capacity of 45,494. It's situated in the heart of downtown St. Louis is home to the Cardinals, one of the most storied franchises in history.
Featuring an asymmetrical field, a unique seating bowl, and stunning views of the Gateway Arch and downtown skyline, Busch Stadium is one of the best stadium experiences in the MLB.
Adjacent to Busch Stadium is Ballpark Village, which features luxury apartments known as the Ballpark Village Residences. From here, there are stunning views of Busch Stadium, downtown St. Louis, and the Gateway Arch.
A 29-story, luxury high-rise apartment building with views into Busch Stadium and of the Gateway Arch. #BPV2https://t.co/c6gvLEFkuQ pic.twitter.com/tNaR9mcMIB

— St. Louis Cardinals (@Cardinals) October 25, 2016
6. Angel Stadium of Anaheim - Los Angeles Angels (45,517)
The Angel Stadium of Anaheim is one of the biggest MLB stadiums and has a capacity of 45,517. Opening in 1966 it underwent major renovations which were completed in 1998. Works included tearing down much of the facade to make the stadium feel more open.
Angel Stadium is special with the picturesque backdrop of the San Gabriel Mountains. It's also close to Disneyland which makes a trip to watch the Angels one for both baseball fans and tourists alike.
The signature feature of Angel Stadium is the "California Spectacular'', a telltale sign of Disney's former ownership of the Angels. Upon a pile of faux rocks is a running waterfall, which shoots out fireworks before games, when a home run is hit or after a win.
Angel Stadium is packed.

Looks beautiful seeing it from this view pic.twitter.com/E03rhDpRJN — Chops (@KikoAvina1) June 18, 2021
5. T-Mobile Park - Seattle Mariners (47,943)
T-Mobile Park is one of the biggest baseball stadiums with a capacity of 47,943. It's also one of a few stadiums that has a retractable roof which helps in the Seattle climate. It's one of the best designed stadiums with the ballpark surrounded by concourse areas for fans to walk.
From almost anywhere in the stadium there are great views of downtown Seattle and Elliott Bay. T-Mobile Park is also home to the "The Pen,", a bullpen area located behind the left-center field wall where fans can watch pitchers warm up before games.
Incredible scenes for #IchiroWeekend 😍 pic.twitter.com/l5uRv8MNuD

— T-Mobile Park (@TMobilePark) August 28, 2022
4. Chase Field - Arizona Diamondbacks (48,519)
Home to the Arizona Diamondbacks, Chase Field is one of the biggest MLB stadiums in America with a capacity of 48,519. It's known for offering a great experience for fans with comfortable seating, ample legroom and a family-friendly and electric atmosphere.
One of the standout features of Chase Field is a retractable roof which allows for games to be played in a controlled environment regardless of the extreme Phoenix heat outside. The stadium also has a swimming pool and hot tub located in the outfield which can be rented out.
Toured Chase Field pic.twitter.com/dxJ4gUAURm

— Phillip Pongratz (@PDPongratz) March 4, 2023
3. Coors Field - Colorado Rockies (50,144)
The Colorado Rockies are still
yet to win a World Series
but Coors Field gives them an advantage. Sitting 5,200 feet above sea level it is the highest altitude stadium in Major League Baseball. The dry and thin Denver air also makes it the most hitter friendly ballpark in the world.
Coors Field boasts spectacular views of the Rocky Mountains as well as downtown Colorado, making it one of the most scenic ballparks in America. With a stadium capacity of 50,144 which includes over 3,000 allocations for standing room, it's one of the biggest MLB stadiums.
Coors Field would be a nice place to go pic.twitter.com/yycDfCYR1T

— BaseballHistoryNut (@nut_history) February 27, 2023
2. Yankee Stadium - New York Yankees (52,325)
Opening in 2009, Yankee Stadium is one of the best stadiums in the league. Complete with a modern and state-of-the-art design, an abundance of amenities and entertainment options, and a museum dedicated to baseball's greatest ever team, it's one of the best stadiums in the world.
Costing a whopping $2.3 billion for construction, Yankee Stadium boasts excellent sight lines, with views of the playing field unobstructed by any support columns. It's also one of the biggest MLB stadiums with a capacity of 52,325, with about 2,000 of those designated to standing room areas.
One of the most impressive parts of Yankee Stadium is the Great Hall. Spanning the entire length of the stadium, it features a 31,000-square-foot glass wall that provides stunning views of the surrounding Bronx neighborhood.
A view from the Yankee Stadium crowd as Didi rounds third during his 2017 Wild Card homer pic.twitter.com/ASSJ1GOaSx

— Talkin' Yanks (@TalkinYanks) August 25, 2020
1. Dodger Stadium - Los Angeles Dodgers (56,000)
Surrounded by the Los Angeles Hills and with downtown LA in its foreground, Dodger Stadium is one of the
best stadiums in the MLB
and also has the biggest capacity at 56,000. Opening in 1962, only Fenway Park and Wrigley Field are older than Dodger Stadium.
The stadium's parking lot has a capacity of 16,000 cars and is the largest parking structure in America. Dodger Stadium also features an all-symmetrical outfield, becoming the first modern baseball stadium to do so, and giving it a clean look.
In 2020, $100 million renovations were completed which modernized scoreboards, sound system, and seating areas, all the while, still retaining the charm that has made Dodger Stadium one of the most iconic stadiums in the world.
When did DodgerStadium have a backdrop like this??? pic.twitter.com/5ba3TsySvQ

— Dave Lopez (@cbsladavelopez) March 2, 2023
---
THANK YOU FOR YOUR SUPPORT!
Wolfgang Sport started in 2017 as a way to connect my passion for American and British sports. Today it's evolved into a blockchain sports blog pushing the boundaries into the crypto world and embracing Web3 technologies.
---
---