10 Richest Football Club in the World Rankings in 2023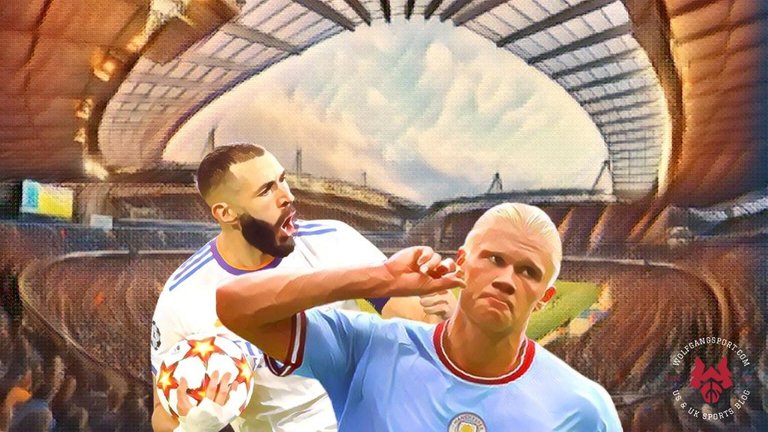 G'day tribe. How good is it that the Premier League is back? Well what better topic is there, after the riches of Qatar, to take a look at the richest football clubs in the world?
Money has changed football and is a very critical part to a team's performance on the pitch. The list of the richest football clubs in the world is topped by European elites, and mostly Premier League teams.
Let's check the top 10 on the list of the richest football clubs in the world as we headed into 2023.

10. Tottenham Hotspur - £357m
The North London club brought in annual revenue of £357 million in 2021, down from £392 million in 2020.
The club is one of the most popular clubs in the world fielding some of the most exciting players including Harry Kane and Heung Min-Son.
Broadcasting deals accounted for 57% of Tottenham's revenue while commercial deals and matchday revenue made up the rest.
In a sign that Tottenham means business, they spent big on transfers like Richarlison and Cristian Romero, costing £51 million and £44 million respectively, and they're continually on the hunt for top talent across Europe.
Tottenham is the ONLY team in the top 10 richest football club list that hasn't won a major title or cares enough to win a title. ROI is all the owners of Tottenham care about. The other 9 owners care about titles and ROI. #Tottenham #Spurs pic.twitter.com/eVCbdOLBoS

— Treize (@Treize1314) January 6, 2023
9. Juventus - £382m
Italian giants Juventus are the ninth richest football club in the world and brought in revenue of £382 million, up from £351 million in 2020.
Cristiano Ronaldo had a huge impact for Juventus both on and off the pitch in his three seasons at the club since arriving in 2022. Despite his departure Juventus remains a football superpower and is a major player in the transfer market.
They made the statement signings of Dusan Vlahovic for almost £72 million in early 2022, and Federico Chiesa later on in the year for £37.4 million.
More than half of Juventus' revenue came from broadcast deals while matchday revenue made up just 2% of the total.
The impact of Cristiano Ronaldo on Juventus:

- 1m shirts sold - €58m more in revenue - 38m extra fans earned (from 11th to 8th place in the world ranking); - 34.4m more followers on social networks. [GdS/@antoal_92] pic.twitter.com/UZ8tHSFrex — JuveFC (@juvefcdotcom) October 16, 2019
8. Chelsea - £434m
Chelsea are the eighth richest football club in the world with an annual revenue of £434 million, up 5% from 2020. Former owner Roman Abramovich has helped transform Chelsea into one of the most popular teams in the world.
Broadcast deals made up 63% of its annual revenue while commercial deals brought in 35%. Chelsea's known for spending big and buying statement transfers.
The 2021 summer transfer signing of Romelu Lukaku for just under £100 million from Inter, seven years after he left Stamford Bridge, was a shambolic fail as he left the club on loan back to Inter less than a year after re-joining.
That's the sort of cash one of the world's richest football clubs can throw around, but with a wages bill equal to 76% of total revenue, it's a dangerous game to play without continued success on the pitch.
Before the arrival of Abramovic, Chelsea only ever had two world class players Gullit & Desailly. Roman transformed Chelsea from an average London club - to - the greatest football club in London and the 3rd greatest English football club of all time. pic.twitter.com/Yyw7Nob15f

— KlarseSport Forum (@klarsesport) January 30, 2021
7. Liverpool - £485m
Liverpool is the most successful club in English football and also has the
best football fans in England
. Their recent resurgence and success on the pitch has a lot to do with German manager Jurgen Klopp.
The club brought in revenue of £485 million in 2021, which is down 1% from 2020 in which they won the Premier League. Of its revenue 55% was from broadcast deals and match day revenue made up just 2%.
Liverpool has many superstars on their books such as Mohamed Salah, Alisson and Virgil van Dijk who've all helped Liverpool on the pitch as well as commercially off it.
Proof they're the seventh richest football club in the world is the £39 million spent on Diogo Jota in 2020, £35 million for Ibrahima Konate in 2021, £41 million on Luis Diaz plus £70 million for Darwin Nunez in 2022, and £37 million on Cody Gakpo who joined the club to start off 2023 from PSV.
Liverpool are expected to become the first club in the world to report an annual net profit of more than €100 million (£88.3m). 10 years ago they were on the verge of administration. FSG have been phenomenal.

— Mootaz Chehade (@MHChehade) January 22, 2019
6. PSG (Paris Saint-Germain) - £490m
Ever since Qatar Sports Investments bought a majority stake in 2011, before taking on full ownership a year later, the Parisian club has become one of the world's richest football clubs. PSG's total revenue was up 3% from 2020. Unlike others on the list, most of its revenue is from commercial deals (61%), followed by broadcast (36%) and matchday (3%) streams.
PSG is well known for smashing player transfers and wages records. The club paid Barcelona £198 million in 2017 for Neymar in the same transfer window that Kylian Mbappe joined in a deal worth in excess of £158 million.
Messi then joined in 2021 to form one of the best front threes in history alongside Messi and Mbappe, and is set to earn close to £100 million during his three year contract with PSG.
PSG's social media fans, ticket sales, sponsorship and jersey sales growth has provided a significant financial boost with Neymar, Mbappe and Messi on the team, which is why PSG is currently the sixth richest football club in the world.
The 6 richest football club owners in the world once Todd Boehly takes over at Chelsea. pic.twitter.com/sOtOWsgK5E

— Frank Khalid OBE (@FrankKhalidUK) May 10, 2022
5. Manchester United - £491m
You either love or you
hate Manchester United
, but there's no disputing the fact that they're one of the most successful football clubs in England. Manchester United is the fifth richest football team on the list with an annual revenue of £491 million, slightly down 4% from 2020.
It's hard to even fathom that United suffered a shock relegation in 1974 but the club has become filthy rich thanks to the foundations laid by Sir Alex Ferguson when he first took over the reigns in 1986.
Former stars such as David Beckham and Cristiano Ronaldo have fueled the club's commercial success. Manchester United paid more than £132 million to Ajax for Antony and Lisandro Martinez, and over £61 million to bring in Casemiro from Real Madrid in a sign of the club's intent.
Glazers bought the club on a leverage buyout of 600million which puts the club in debt.The club are paying for the loan and have paid 837million in interest,plus 150million in dividends for the Glazers. They haven't paid anything off the debt but take money out. #GlazersOut

— RedDevilTimes (@RedDevilTimes) August 14, 2022
4. FC Barcelona - £512m
FC Barcelona has had a history of being the richest football club in the world but have been crippled with debt in recent times. Commercially the club has been extremely successful however, Messi's departure from Barcelona was a major contributor in the 18% decline in revenue from 2020.
Some of the worst transfers in recent times has seen the club decline. Neymar's departure to PSG in 2017 was followed by Ousmane Dembele's arrival to the club, who flopped terribly. They also bought Philippe Coutinho from Liverpool in a deal totalling £142m, with Liverpool using the funds to buy Virgil van Dijk. The list of Barcelona busts just goes on and on.
Despite their financial troubles they've somehow spent £135 million on bringing in Leeds winger Raphinha, Sevilla's Jules Kounde, and Robert Lewandowski from Bayern Munich.
Barcelona: 1) £1b in debt 2) £100m+ owed to other clubs 3) Purchase Raphinha for £55m

La Liga president and rival fans: City are taking the piss out of FFP. — AJ (@AJCTID) July 13, 2022
3. Bayern Munich - £538m
Bayern Munich is the biggest and the most successful football club in Germany. The Bavarians made £538 million in 2021, down 4% from its £558 million revenue in 2020. Broadcast deals made up just 42% of Bayern's total revenue, with commercial deals making a larger share of 56%.
The club has been successful both on and off the pitch in recent years and is a mainstay in the latter stages of the Champions League, as well as securing a 10th Bundesliga title in a row in 2022.
Bayern has historically been one of the most savvy clubs in the transfer market with an ability to attract big names for bargain prices. The transfers of Matthijs de Ligt for £59 million, Sadio Mane for £28 million and Ryan Gravenberch for £16 million are all examples of just how astute the club's transfer activity is.
Beating Chelsea - a PL club and one of the richest clubs in the world - to a young, world class defender shows how massive Bayern Munich is.

We aren't rich, nor do we play in the PL, yet players still want to join us. That's how you use your "big club status." pic.twitter.com/DHdY6uT9ex — 𝙅𝙞𝙡𝙨𝙝𝙞𝙚 (@JilshieFCB) July 7, 2022
2. Real Madrid - £564m
Real Madrid FC is arguably the most popular club on the planet and as a result they're the second richest football club in the world. The club brought in £564 million in revenue for the year 2021, down 7% from its 2020 revenue of £609 million.
The club had a positive transfer balance of £76 million after bringing in £116 million in transfer income and only spending £39 million on transfers. Despite the sale of some of their biggest stars in the last few years the club has continued to achieve success both on and off the pitch.
In a sign of the times in LaLiga, Luka Jovic left Real Madrid to Fiorentina on a free transfer in 2022, three years after joining the club for £53 million.
But the sales of Casemiro and other fringe players has left them with some spare change after the £70 million statement purchase of Aurélien Tchouameni from Monaco, and the clever free transfer signing of German star centre-back Antonio Rüdiger.
Football changed the moment Oil money took over Chelsea in 2003, City in 2008 & PSG in 2011. Clubs like Real Madrid, Barcelona & AC Milan were rich due to their sporting heritage aided by loans, socios & sponsorships. Impossible to compete with states. Perez was right always!

— Ashish اشيش (@RMadridEngineer) May 21, 2022
1. Manchester City - £567m
Manchester City is the richest football club in the world with a revenue of £567 million. The club saw an unprecedented 17% increase from their 2020 annual revenue of £484 million, fuelled by the clubs obsession of signing the worlds best superstars.
Since its takeover in 2008 by Sheikh Mansour, Manchester City has continued to see success both on and off the pitch. Its biggest revenue stream is broadcast deals (52%) followed by commercial arrangements (48%).
A Champions League title continues to elude the club, but their recent success in the Premier League has seen Man City's popularity grow as the league is the most popular football league globally.
Erling Haaland arrived for what seems to be the best £53 million ever spent. Kalvin Phillips also arrived from Leeds for £43 million. The sales of Raheem Sterling, Gabriel Jesus and Oleksandr Zinchenko has actually made the club profit on the transfer market.
The @Deloitte Football Money League, 2022: Ranking the richest clubs in the world by revenue.

1⃣ €644.9M: #ManCity 2⃣ €640.7M: Real Madrid 3⃣ €611.4M: Bayern Munich 4⃣ €582.1M: FC Barcelona 5⃣ €558M: Manchester United 6⃣ €556.2M: Paris Saint-Germain 7⃣ €550.4M: Liverpool — City Xtra (@City_Xtra) March 20, 2022
---
THANK YOU FOR YOUR SUPPORT!
Wolfgang Sport started in 2017 as a way to connect my passion for American and British sports. Today it's evolved into a blockchain sports blog pushing the boundaries into the crypto world and embracing Web3 technologies.
---
---