Best NBA Playoff Players of All Time
The best NBA playoff players locked their Hall of Fame chances with their postseason play. Their playoff performances also places them among the best players of all time.

Best NBA Playoff Players
Some of the all-time greats didn't make this list because they failed to win a title. Players like Karl Malone, Charles Barkley, Patrick Ewing and Allen Iverson are among the
greatest players never to win an NBA championship.
We took into consideration the scoring output of each player, number of titles and rosters of the teams they played on. That's why you'll notice the great Boston Celtics dynasty of the 1960's is missing.
While they have more titles than anyone on the list, they had phenomenal teams and all-stars across the board. We're looking for individual performances here, and their individual production was less than those on this list. So let's take a look at the best NBA playoff players in history.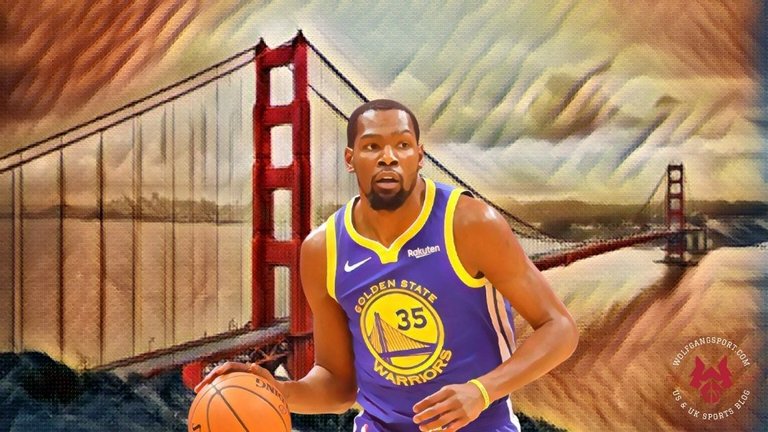 10. Kevin Durant
Durant has been nearly impossible to guard one-on-one during his career, and particularly in the postseason. He has been to the postseason 11 times, leading the league in playoff scoring five times. Durant has won two NBA titles, winning the Finals MVP both times.
He's averaged 29.4 points, 7.8 rebounds and 4.1 assists over 155 career playoff games, and nearly 29 points per game in six playoff trips with the Oklahoma City Thunder.
Durant is worthy among the list of best NBA playoff players and is already one of the all-time leaders in 35-plus point games in NBA playoff history.
Players in NBA History to average 28 PPG, 4 RPG ,4 APG and 1 SPG in playoff career

- Michael Jordan - LeBron James - Kevin Durant - Donovan Mitchell pic.twitter.com/y0MG0OxWIE — NBA Muse (@NBAMuse24) July 25, 2022
9. Jerry West
There are only two players in NBA history who averaged at least 40 points per game in a postseason. Michael Jordan was one, and Jerry West was the other.
West accomplished this in 11 playoff games with the Lakers in 1965, racking up an average of 40.6 points per game. He also averaged at least 30 points per game in seven postseasons, and averaged 29.1 points in 153 playoff games.
Although he won only one NBA title, he was Finals MVP on the losing team in 1969. Only Michael Jordan and LeBron James have more 40-point playoff games than West, who also averaged 5.8 rebounds and 6.3 assists per game.
Most playoff runs averaging 30 PPG:

12 — Michael Jordan 7 — Jerry West 6 — LeBron James 5 — Kobe Bryant pic.twitter.com/3BZ1lBFOpB — StatMuse (@statmuse) July 28, 2022
8. Larry Bird
Bird retired third on the all-time playoff scoring list behind only Kareem Abdul-Jabbar and Jerry West. Over 164 career playoff games, Bird averaged 23.8 points per game. He led the Celtics to five Eastern Conference championships and three NBA titles.
In addition, Bird won the Finals MVP twice. His best postseason performance was in 1984, racking up averages of 27 points, 14 rebounds, and four assists per game. He is currently 12th all-time in playoff points with 3,897.
...OK tribe I'll be back tomorrow with part two!
---
THANK YOU FOR YOUR SUPPORT!
Wolfgang Sport started in 2017 as a way to connect my passion for American and British sports. Today it's evolved into a blockchain sports blog pushing the boundaries into the crypto world and embracing Web3 technologies.
---
---