Biggest NBA Draft Busts of All Time (Part 3)
Over the past couple of days I've counted down the biggest draft busts in NBA history. I started at Dajuan Wagner from #10 who ended up being OK because Cleveland could draft LeBron James the following year as they ended up tanking.
Down at #6 is Kwame Brown which hurts because my favourite team the Washington Wizards drafted him. They could have had Tyson Chandler and Pau Gasol instead FFS!
Today I present the final part! You can view the previous parts below.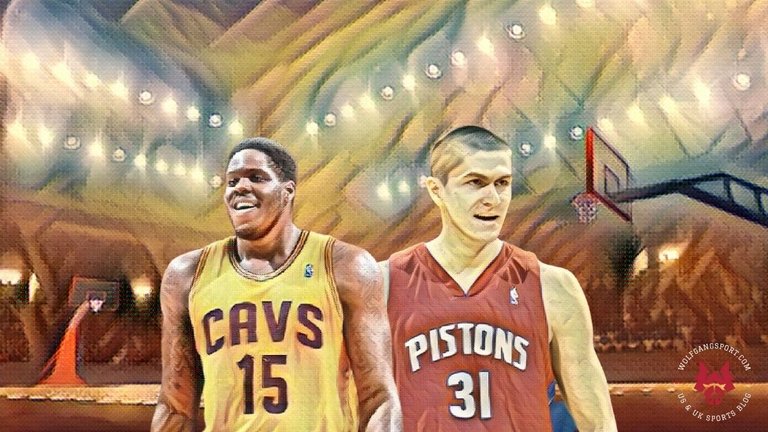 3. Sam Bowie
The Trail Blazers were only a solid center away from winning an NBA championship and so they drafted Sam Bowie second overall in the 1984 draft. Bowie suffered injuries and missed an entire season in a three year period where he played only 25 games.
Although his 10.9 points and 7.5 rebound averages were decent Bowie goes down as one of the biggest NBA draft busts of all time when you consider that he was selected over Michael Jordan.

2. Anthony Bennett
Anthony Bennett turned out to be one of the biggest NBA draft busts of all time after the Cavaliers got suckered into his good college numbers. Bennett's 16.1 points and 8.1 rebound averages were inflated because of the weaker college conference he was playing in. He was so terrible that Cleveland traded him after his rookie season.
Bennett's career tanked altogether and it ended after four years in the NBA with an average of 4.4 points per game and starting in only four games. It would burn the Cavs even more knowing that they could've drafted Giannis Antetokounmpo instead.
Does your list look like this? 🤔 pic.twitter.com/VirtjZTRuf

— Locked On Podcasts (@LockedOnNetwork) May 20, 2022
Source: Originally posted on Twitter by @LockedOnNetwork
1. Darko Milicic
Darko Milicic tops the list of biggest NBA draft busts of all time. The 7-foot center was drafted with the second pick of the 2003 draft over Carmelo Anthony, Dwyane Wade and Chris Bosh. His first two seasons were horrible averaging just 1.6 points and 1.3 rebounds.
Milicic did win an NBA championship in his rookie season, no thanks to him. He eventually finished his career averaging 6 points and 4.2 rebounds per game in his 10 seasons. When you look at the talent that was drafted after him, Milicic is the biggest draft bust in NBA history.
16 years ago today, the Pistons selected Darko Milicic instead of Carmelo Anthony or Chris Bosh with the 2nd pick in the 2003 NBA Draft. He averaged 1.4 PTS, 1.3 REB during his rookie year and the Pistons still won the NBA Championship. pic.twitter.com/h3ezysKYBm

— Ballislife.com (@Ballislife) June 26, 2019
Source: Originally posted on Twitter by @Ballislife
---
THANK YOU FOR YOUR SUPPORT!
Wolfgang Sport started in 2017 as a way to connect my passion for American and British sports. Today it's evolved into a blockchain sports blog pushing the boundaries into the crypto world and embracing Web3 technologies.
---
---